How did adopting one child from Africa launch a global fashion brand? In 2010, Jessica Honegger's desire to be a mother took her to Africa to adopt her son Jack. It was then a need to help local women provide for their families became crystal clear to Honegger, but she didn't really know how to provide the kind of help that would have a lasting impact.
In Rwanda, Honegger saw women eager to learn and with an aptitude for unique jewelry design, so she thought—what if I bring their artisan jewelry back to Texas to sell to friends, sending the money directly to the African women who worked so hard to design the pieces. Although it was a long shot, Honegger went for it. With the mission to create a flourishing world, where women have a voice, children are cherished, people have jobs and we are all connected, she founded Noonday Collection, a socially conscious fashion brand that uses fashion to empower women worldwide.
Adoption was part of the company's DNA when Honegger held the first Trunk Show in her home after returning from Rwanda. Today, that commitment to helping children find forever families is as strong as ever. In Honegger's new book, Imperfect Courage, she tells the whole Noonday story, taking readers on a journey to discover their own imperfect courage to live a life of purpose.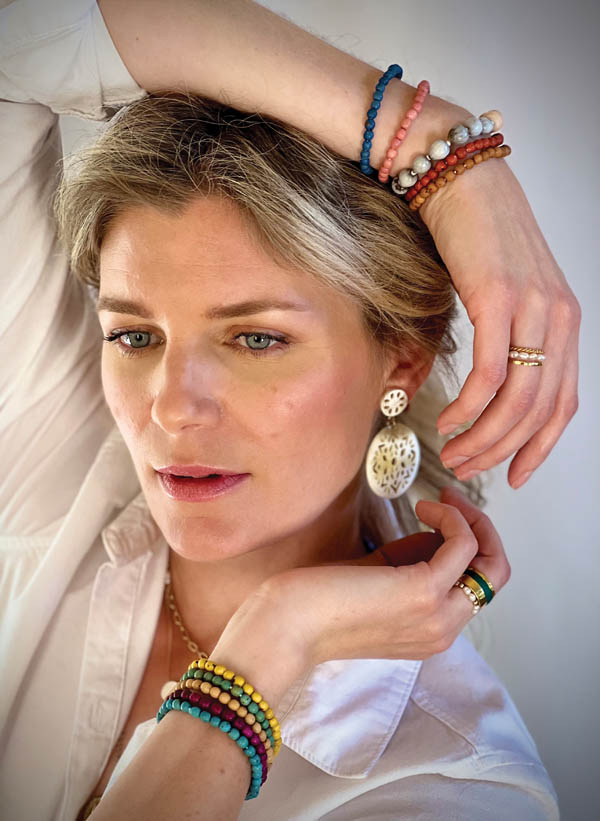 Today, Noonday Collection partners with 33 artisan groups in 15 different countries, designing a collection of handmade accessories and home goods. Honegger's vision created a global marketplace while enabling these artisans to grow sustainably. "It truly is a partnership, says Noonday Ambassador and Donna Baldwin model," Gina Gellings. "We share the trends that women in America are loving, and the artisans help design items using cultural techniques and craftsmanship to create unique pieces that make a lasting impact."
Being a fair-trade certified company means the artisans Noonday works with are paid a fair and dignified wage. In fact, these artisans are paid upfront with 50% at the time of the order and 50% when products are shipped to Noonday's Austin warehouse. Additionally, Noonday Collection is a certified
B corporation valuing the planet and people over profit. "Although there are less expensive and faster ways to make these designs, that's not what we're after," Gellings shares. The dyes the artisans use are often made from grasses, roots, vegetables and berries. Other examples of upcycled resources used include artillery from conflict in Ethiopia, recycled brass in Kenya, paper beads in Uganda, achira seeds in Ecuador, ethically sourced leather in India and ethical bone.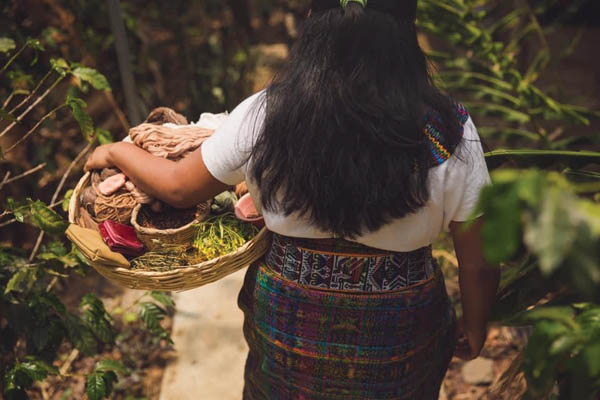 The dignified work created by Noonday Collection changes lives. According to Gellings, buying from Noonday helps alleviate poverty by providing sustainable jobs. It means a mother can provide for her kids, a woman can leave an abusive spouse and young girls can find freedom from sex trafficking. It means breaking the cycle of generational poverty and access to health care. All of this gives women from Rwanda to Vietnam, Haiti to Peru, Nepal to Guatemala, the courage to stand up for themselves, teaching a younger generation to use their talents and their voices for good.
Gina Gellings, Noonday Ambassador
720.201.9399; ginagellings.noondaycollection.com