Mezcal, the mystifying and versatile Oaxacan-born spirit, ranges from a variant in Moscow mules to making for some ultra strong and smoky margaritas. This "elixir of the gods," known as the ancient Mayan people's nectar, shares biological ties to tequila (also derived from the agave plant), but discerns itself due to its point of origin and earthy distillation process. The unique liquid continues to gain momentum as it lights up modern cocktail menus but also transitions well beyond the bar, serving as the poignant epicenter of a tight knit sect of Mexican brotherhood. In the documentary Sons of Mezcal, debuting this spring of 2021, Stephan Werk, director and executive producer, curates an in-depth look at the sanctity of this libation and its all encompassing contribution to Zapotec families.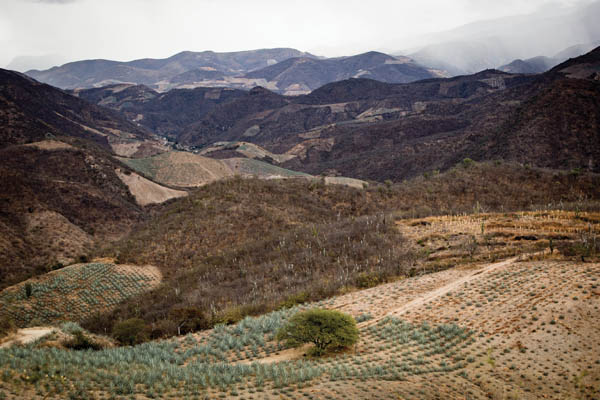 "As we say in our tagline, the film transports you into this living history," says Werk. "You're naturally going to learn how mezcal is made from start to finish, but the goal is to show a different culture. We want to immerse you into the everyday life of what it's like to be a mezcalera."
Werk acknowledges that although the process of making mezcal is fascinating in itself, his three-year passion project is not to be interpreted as a technical google search. Instead he hopes to illustrate his respects through "cinema veritas," paying homage to the people who are answering their true ancestral calling.
"There is no recipe book, there is no formula," says Werk. "It's being there and learning by sensory overload—seeing, watching, smelling and tasting, that's passed down from generation to generation."
Sons of Mezcal is not to be taken literally as a gender-driven interpretation, despite its depictions of strong father-son relationships. The real message of mezcal is its commonality, a thread that runs through all of these collaborative families and a catalyst for celebrations ranging from baptisms to weddings to funerals.
"We want to show people that mezcal is more than just a spirit you enjoy like whiskey and rum, mezcal is used in every stage of your life," says Werk. "It's a connection. Everybody is a son of mezcal."
Staying true to that sentiment, the film unfolds in thoughtful layers, from its beautifully haunting original score (composed in Mexico City), to the narrator's distinct dialect and the cinematic b-roll of lush jungles and cactus forests. It ties everything and everyone together to focus on the heart and soul of mezcal, the plant and the pivotal source of where this hypnotizing beverage really begins.
"We thought of every step to keep it in the agave," says Werk. "I'm really proud of showing this unique landscape and this amazing process with free rein to tell the story about mezcal and its people."
Do you want to experience the magic of mezcal locally? I recommend hitting up Palenque Cocina y Agaveria in Littleton, to sample the collection amassed by owner, Brian Rossi, who also subscribes to the notion that mezcal personifies "family, tradition, passion, hard work, integrity, quality, expression, love, friends and of course, an amazing spirit."
"Grab a couple Espadin mezcals from Santiago Matatlan (the largest mezcal producing town), then start reaching for bottles in other villages," instructs Rossi, who references the individuality of production from town to town. "When your palate starts to get in tune, and you lose the smoky flavor profile, dive into more exotic agave. It's a fun journey."
Palenque Cocina y Agaveria
2609 Main St, Littleton
720.245.0195; palenquecya.com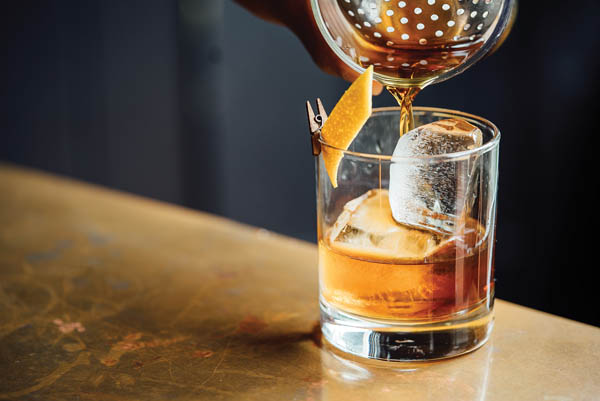 Hey, Bartender
Still amidst the pandemic, it's exciting to invite some staycation options (through food and drink) into our own homes. Since traveling too far is not on the docket for most, Rossi shares an approachable mezcal recipe that can
take your typical Taco Tuesday to the next level.

Orange Crush
Ingredients
1 oz. Mezcal
1 oz. Fruitlab Ginger Liqueur
1 oz. Orangecello
1 oz. Apple cider
½ oz Lemon juice
Rim with cinnamon and sugar
Method
Combine all ingredients, shake and serve over ice. Salud!
Recipe courtesy Palenque Cocina y Agaveria