Nothing marks the start of the holidays season like lifting a glass with friends and family to toast the year behind and the year ahead. Whether you choose to toast at home or out on the town, the Mile High City has some superb mixologists who shared signature cocktail recipes with Chad Chisholm for his new book, "Colorado Cocktail Cookbook Volume 2." (Tattered Cover, hardcover, $35)
We recommend you buy the book because it's chock full of recipes for every season, but we hand-picked our favorites to warm you up on a crisp autumn eve. And, if you're throwing a bash at home, follow the expert tips from Jumpstart the holidays on page 22, and choose one of these as your signature cocktail for the party. Cheers!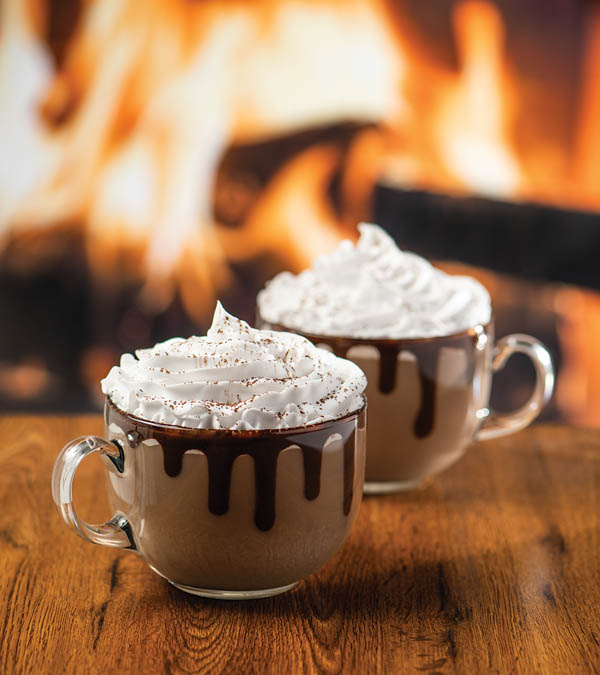 Colorado Mudslide
2 cups milk (any option will work)
2 tbsp Chocolate powder
1 oz Kahlua
1 oz Vodka
1 oz Irish Cream
Chocolate syrup
MAKE IT:
Can be served hot or cold. Mix chocolate powder into milk, pour milk over ice or steam, add Kahula, Vodka and Irish Cream into milk. Line glass with chocolate syrup. Top with whipped cream and chocolate shavings or powder and serve.
Where to find it:
THE GANT
610 S W End St., Aspen
800.549.0530; gantaspen.com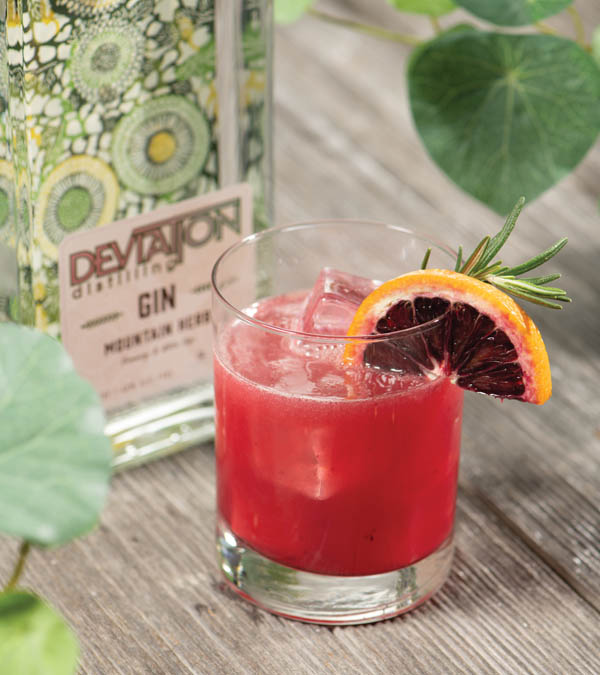 Sicilian Spritzer
2 oz Deviation Distilling Mountain Herb Gin
2 oz Fresh squeezed blood orange juice
¾ oz Lime juice
¾ oz Simple syrup
Rosemary sprigs
Splash of soda water
MAKE IT:
Fill a shaker with ice. In shaker combine gin, blood orange juice, lime and simple syrup along with one rosemary sprig broken into smaller pieces. Shake vigorously for 30 seconds. Strain into a rocks glass filled with ice. Top with a splash of soda water and a blood orange wheel.
Where to find it:
DEVIATION DISTILLING
1821 Blake St #130, Denver
720.645.1539; deviationdistilling.com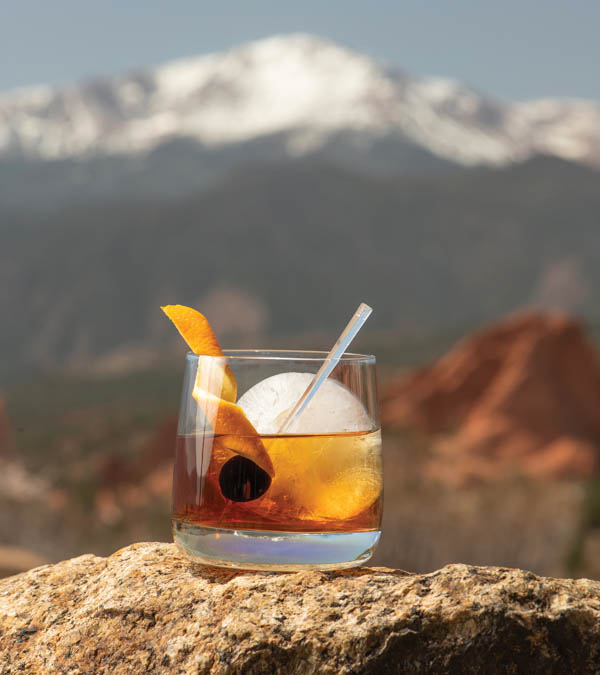 Bogarts Old Fashion
2 oz Blanton's Bourbon
½ oz Raw simple syrup
2 dashes Bogart's Bitters
Luxardo cherry
Orange peel
MAKE IT:
Muddle 1 orange slice and Luxardo cherry, add bourbon, simple syrup, bitters into stirring glass, fill with ice. Stir and strain into Rocks Glass over ice sphere. Garnish with Luxardo cherries and express orange peel.
Where to find it:
GARDEN OF THE GODS RESORT & CLUB
3320 Mesa Rd., Colorado Springs
800.923.8838; gardenofthegodsresort.com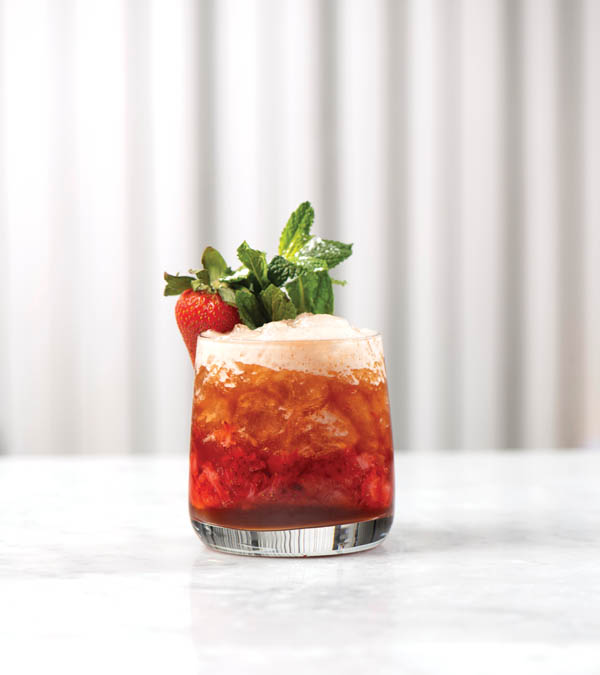 Italian Cobbler
1 oz Lazzaroni Amaro
¾ oz Borgogno Chinato
¾ oz Lemon
¼ oz Velvet Falernum
¼ oz Basil syrup
Float Peychauds bitters
MAKE IT:
Build all ingredients in tin, shake super hard until ice is crushed ice. On side muddle 3-4 strawberries in rocks glass. Dirty dump shaker contents into rocks glass on top of muddled fruit. Peychauds bitter floated on top. Garnish: Mint bouquet, and strawberry garnish. Top with powdered sugar.
Where to find it:
IL POSTO
2601 Larimer St., Denver
303.394.0100; ilpostodenver.com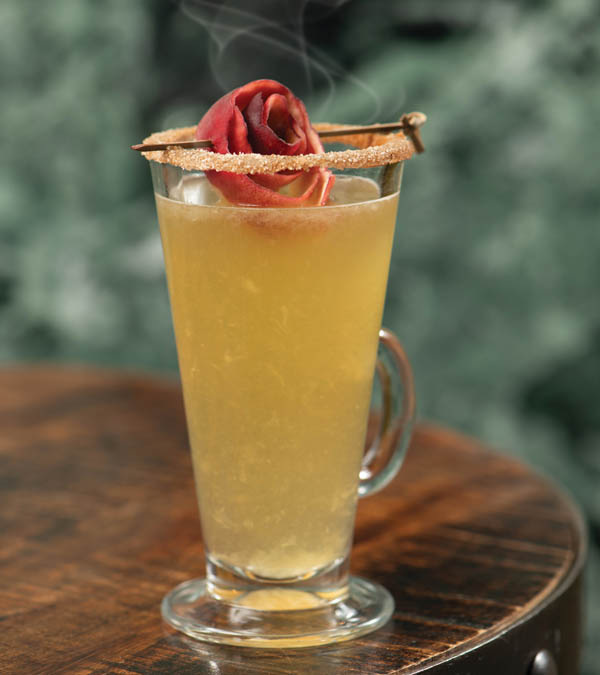 Palisade Toddy
2 oz Stranahan's Whiskey
½ oz Leopold Bros Rocky Mountain Peach Whiskey
½ oz Lemon juice
Agave, to taste
5 dashes Regan's orange bitters
Hot water
Cinnamon sugar rim
MAKE IT:
Rim the glass by taking the cup, dipping the top in water, and then dipping in the cinnamon and sugar mixture. Build the cocktail with all the ingredients and add hot water.
Where to find it:
TORO
150 Clayton Ln., Ste B., Denver
303.253.3000; torodenver.com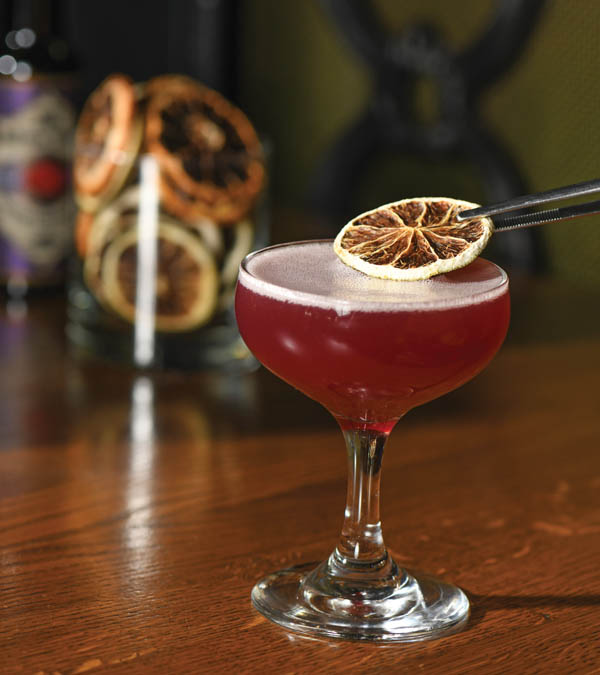 Red Wine & Roses
1 ½ oz Plantation 5 Year Rum
½ oz Red wine (preferably Malbec)
¼ oz Amaro Montenegro
½ oz Lime juice
½ oz Gomme syrup
2 dashes rose water
MAKE IT:
Shake all ingredients with ice and strain into a chilled coupe glass. Garnish with a dehydrated lime wheel.
Where to find it:
TERMINAL BAR, Union Station
1701 Wynkoop St., Denver
720.460.3701; terminalbardenver.com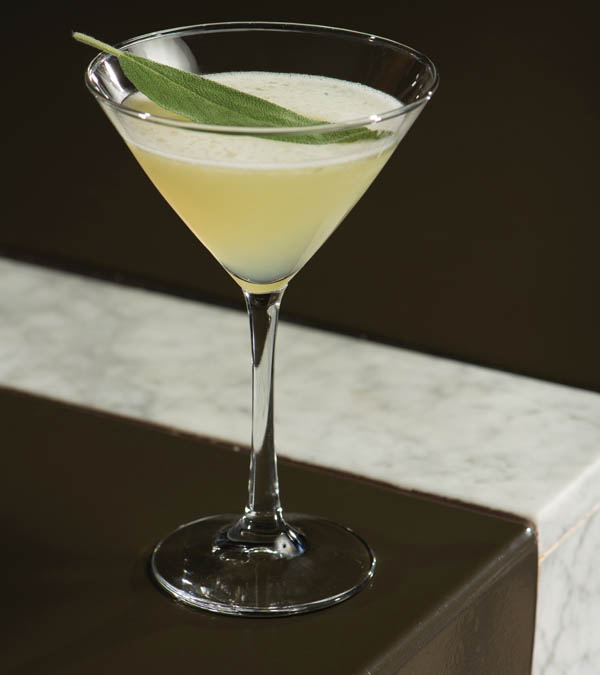 Sage Advice
2 oz Serrano-infused mezcal
1 oz Sage-infused blanc vermouth
Muddled cucumber
¼ oz Lime juice
¼ oz Agave syrup
Fresh sage leaf for garnish
MAKE IT:
Add all ingredients into a shaker, muddle cucumber with ingredients, add ice and shake vigorously. Strain the cocktail into a martini glass & garnish with fresh sage leaf.
Where to find it:
LOOKOUT LOBBY BAR at The Westin Riverfront
126 Riverfront Lane, Avon
970.790.5500; riverfrontdining.com