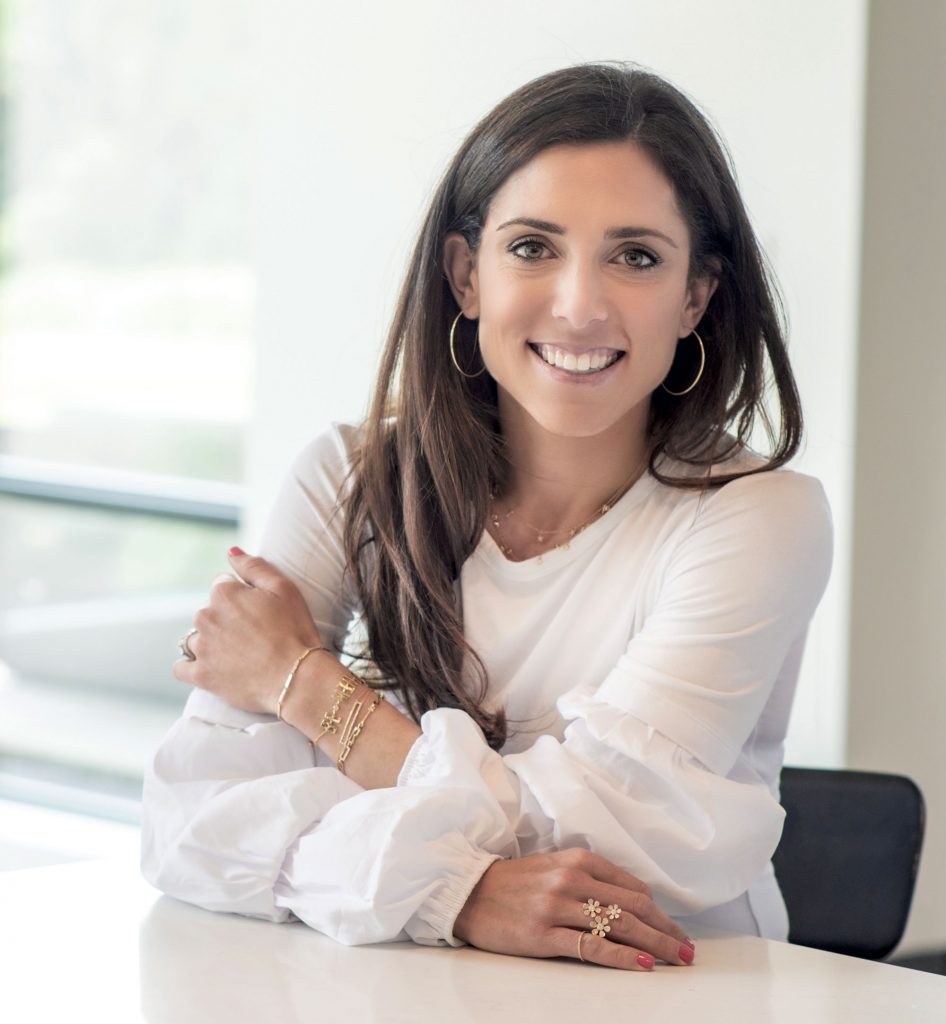 Unique jewelry that will stand the test of time is hard to come by. That is, until you have been privy to the services of Signature 24 Jewelers and the skills of owner and designer Kacie Sturman. 
Her elegant, conversation-worthy pieces have been dominating jewelry boxes of nearby residents and beyond since her launch 10 years ago. It's no surprise, as the Cherry Hills Village dweller knows what people like when it comes to designer accessories: Sturman worked with David Yurman and Ippolita before going out on her own. 
Online, you'll find a location-generic Signature 24 shop that gives anyone the chance to browse her lines. But the real star treatment comes to those who make a private, one-on-one appointment to view the collection and/or talk custom pieces. "Customization is so important to me. I love working individually with clients; learning what they want, what's important to them and creating ideas together for meaningful, beautiful pieces that fit their life," Sturman says.
What you leave her curated sessions with, the designer says, is not trendy jewelry that will end up just taking space until it's eventually thrown out. Sturman designs with the idea of heirlooms in mind, creating jewelry (that, by the way, can be mixed and matched and layered) to be passed down to younger generations. Here, we delve more into Sturman's passion for the accessory. 
HAVE YOU ALWAYS BEEN INTERESTED IN THE JEWELRY BUSINESS?
"My sisters and I would always play with jewelry growing up. We layered stacks of beaded and braided friendship bracelets all the way up our arms and had 'arm parties.' I've always been interested in stones—from my rock collection when I was six to the gemology degree I got as an adult."
WHAT MAKES YOUR PIECES SPECIAL?
"Signature 24's collection consists of wearable, fine, high-quality and unique jewelry. We have everything from classic diamonds to personalized jewels. Our quality is excellent. Most everything we make is 14-karat yellow, white and rose gold, with diamonds and semi-precious stones."
TELL US ABOUT THE NAME SIGNATURE 24.
"Signature is about finding your own unique style. The number 24 represents purity: 24-karat is pure gold. The combination of unique and pure describes any woman's jewelry desire." 
WHAT DO YOUR THREE DAUGHTERS THINK ABOUT THE BUSINESS?
"Their excitement makes me excited. My mom was an entrepreneur. I love having my daughters see me run everything: I'm showing them what it looks like to do what you love. I do have to tell them that they can't wear my jewelry to school, though!"
HAVE ANY FAVORITE PIECES IN YOUR COLLECTION RIGHT NOW? 
"We've been doing a lot of classic cuffs with inspirational messages, which we write in diamonds. I also have a modern spin on a locket featuring individual initials with the option of adding charms. Many of our earrings are crawlers (going up your ear like a vine) or have a jacket (an extra component that goes on your earring post behind the earlobe)."
WHAT ACCESSORY TRENDS SHOULD WE BE LOOKING FOR?
"Right now I'm showing a lot of flower, star and rainbow details. You'll also see a lot of pearls and bows this season. We have so many personalized options here at Signature 24 so clients can have pieces made for whatever is currently trending in their own life, too."