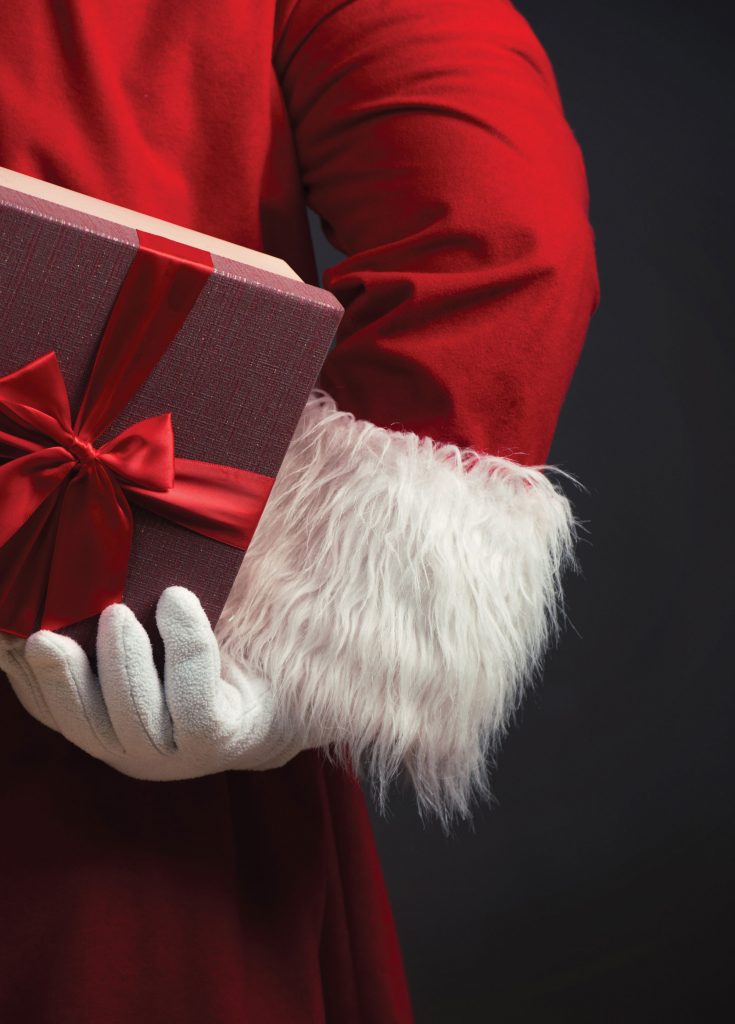 He's larger-than-life, a global icon, the embodiment of the Christmas spirit, a man on a mission for good. And he goes by Santa Claus, and the name Larry Propp. At Park Meadows, the two monikers are one and the same.
Propp has been the primary Santa at the shopping destination since 2011. His jolly personification has become so instrumental to the season that Park Meadows designed some of its current "traditional Santa set" around Propp's characterization—something that hundreds of Santas nationwide aren't surprised to hear. When Propp isn't busy being Lone Tree's beloved Saint Nick, he's recruiting, training and representing strictly vetted Santas through his Sterling-based talent agency, Propp'er Way Association Santa Agency. Although this is his busiest time of year, the big man in red made time to talk Santa training, naughty and nice lists and more.
What is the best part about being Santa Claus?
"My favorite age group has always been children from three to eight, and the older children over the age of 80, otherwise known as grandmas! I also enjoy reconnecting with those families who come to see me year after year. For the last eight years that's been at Park Meadows and, before that, five years in Concord, New Hampshire."
You work hard to ensure as many kids meet Santa as possible. Tell us about that.
"As Santa I'll tell you we have more elves and reindeer at the North Pole than there are stars in the sky, so they help a lot. From the business side, the Santa Agency has more Santas than there are days in the year. We train them, create their bios and resumés and work closely with the two largest Santa photography contracting agencies to place them in malls all over the country."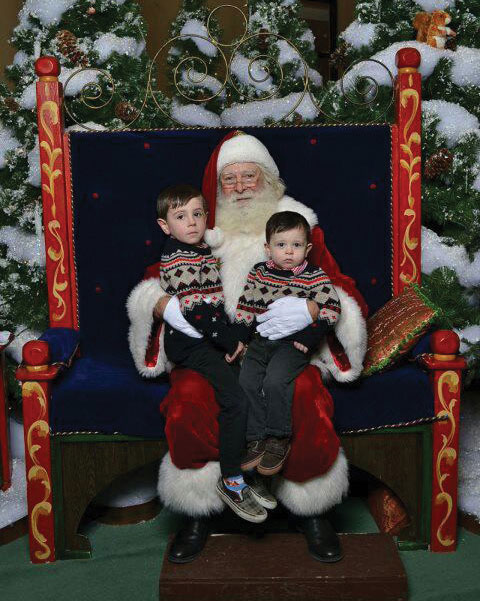 What makes a great Santa?
"First, he must be a real-bearded Santa and have a good head of hair—we do bleach a lot of Santas, including me, so the beard and hair is white. He must have a jokester-type personality and be someone who can play and talk with children, and do it in a loving way. He should have a jolly, robust image, a fairly deep voice, be an easy talker and must be neat and clean. And he needs to be eager to play Santa: If he's in it for the money, I'm not going hire him. Finally, he must be in good health. Being Santa is hard work!"
Where else will people find you besides Park Meadows?
"This year, I have some private events and also a 'hot cocoa with Santa' through some Denver churches for communities in need. Another special event is held at Park Meadows for autistic children."
Where does Santa take a vacation?
"In spring, I'll be taking one of those European river cruises."

Do kids ever ask about your naughty and nice lists? Are they nervous to hear your answer?
"I hear that all the time. I use a little spinner with an arrow that points to naughty or nice. I spin it and it always stops on nice. The kids are very relieved."
What do you tell kids who want everything on their list?
"Today, kids show up with lists printed out, on their phones or even bring a whole catalog! I go through it with them and then ask which one gift they really, really want."
DEAR SANTA…
Santa always gets unusual gift requests, like a child asking for Hanukkah candles. Here are a few others Propp has heard.
Gas pump: "So his parents don't argue about paying to fill up the car."
Egg incubator: "To raise quail and pheasants for hunting."
Toothpick: "I never figured that one out."
Worms: "He wanted bait to go fishing."
But the most gratifying request for Propp is when he's asked to be part of a marriage proposal, which happens at least once a year. The significant other makes arrangements with one of Santa's helpers in advance, who then slips the engagement ring to Santa. Then Santa takes over and gently cajoles the couple into talking about their future plans. The arranger drops on one knee, Santa produces the ring and its tears and cheers all around.