This inspired version of an Old Fashioned cocktail features Monstruo De Gila, a hatch green chile barbeque salsa, and Chantico Agave, a natural sweetener imported from Mexico, both products from Denver's Origo Brands (origobrands.com). The spicy, smoky flavors from the salsa mixed with the sweetness of agave give this old standby a new lease on life with a little Latin flare. We think the unexpected combination is just the ticket for crisp Colorado nights.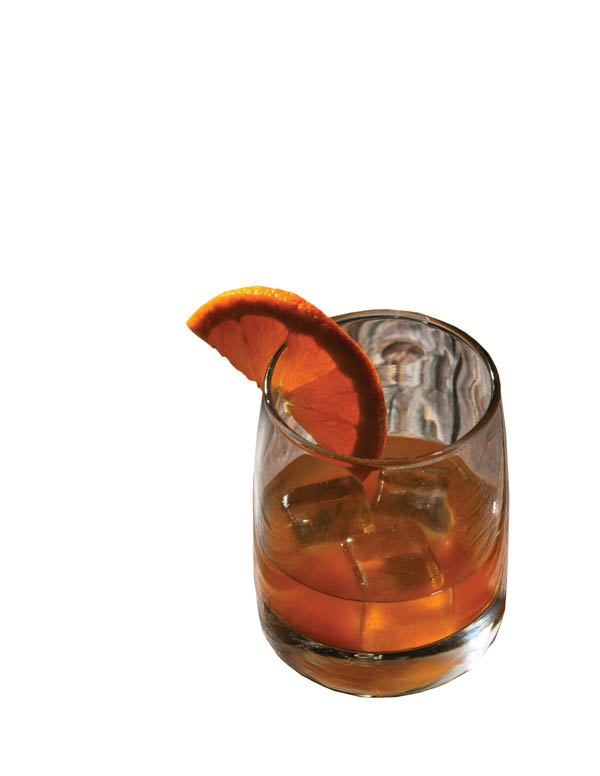 BBQ Old Fashioned
makes one cocktail
Ingredients:
2 oz. Golden Moon's Gun Fighter American Bourbon Whiskey — Double Cask
¼ oz. Chantico Wild Agave
¼ oz. Monstruo de Gila Hatch Green Chile BBQ Salsa
3 dashes of Cocktail Punk's orange bitters
1 Orange slice or peel for garnish
Method:
In a small bowl mix Chantico Wild Agave and Monstruo de Gila Hatch Green Chile BBQ Salsa. Stir vigorously for 30 seconds. Add the bourbon whiskey and orange bitters to a cocktail shaker. Fill with a handful of ice and shake until very cold. Strain the drink into a lowball or Old-Fashioned glass. Drizzle agave and salsa mixture over the top and garnish with an orange slice or peel.
Recipe courtesy Origo Brands