By Jennifer Simonson
Unveiling Colorado's unsung OUTDOOR DESTINATIONS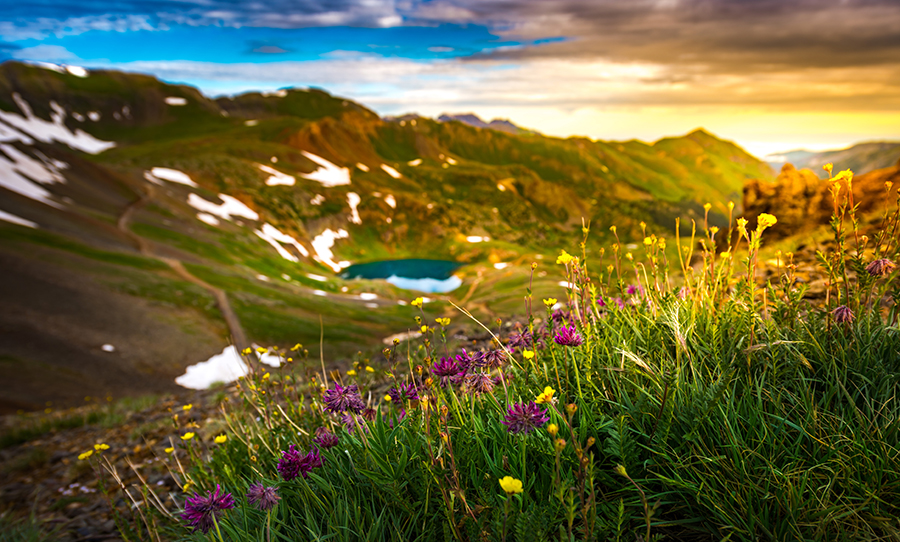 Colorado is famous for its world-class outdoor recreation opportunities, which is why so many adventure seekers flock to the Front Range every year. However, beyond the well-trodden paths of Rocky Mountain National Park and Summit County, the Centennial State boasts a wealth of lesser-known gems, where hikers, backpackers, campers, mountain bikers and rafters can immerse themselves in the state's unrivaled natural beauty. Prepare to uncover the secrets of Colorado's magnificent outdoors as we delve into these captivating hidden treasures.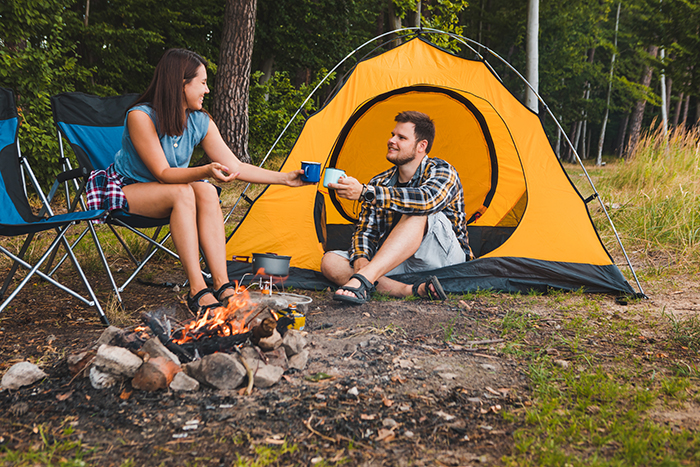 San Juan Mountains
Nestled in southwestern Colorado, the San Juan Mountains—near Telluride—showcase some of the state's most picturesque mountain vistas. Renowned for their jagged summits, profound canyons and mesmerizing alpine lakes, this region presents a veritable playground for outdoor activities. Visitors can find an array of adventures to partake in, such as trekking, mountain biking, hunting, angling, alpine and Nordic skiing, horseback riding, and camping.
Mountain bikers, from seasoned riders to novices, can navigate through the miles of challenging singletrack mountain bike trails that cater to various skill levels. Renowned trails like Hermosa Creek Trail and the Colorado Trail beckon backcountry mountain bikers from every corner of the nation and beyond. With wildflowers, lush foliage and panoramic views sprinkled throughout the diverse terrain, mountain biking through Colorado's stunning wilderness offers several opportunities to get
off the bike to enjoy the view.
For those who prefer climbing to pedaling, the towering granite walls and craggy volcanic cliffs of the San Juans provide a wide variety of climbing opportunities to explore. From sport climbing in the Durango area to alpine rock climbing in Lizard Head Mountain and Ice Lake Basin, the area is a playground of route grades for all skill levels.
For more information, visit
fs.usda.gov/recmain/sanjuan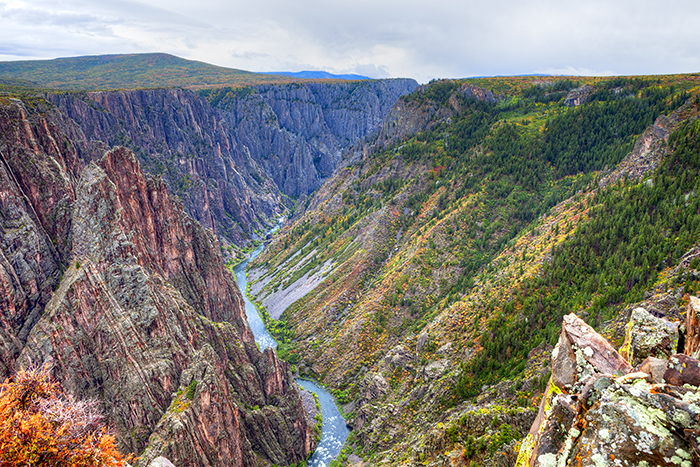 Black Canyon of the Gunnison National Park
The Black Canyon of the Gunnison National Park is one of the least-visited national parks in the U.S., which is unfortunate because it is also one of the most stunning. The park is home to steep cliffs, dramatic vistas and the mighty Gunnison River that courses through the awe-inspiring canyon, so it's an excellent destination for white water rafting. You can encounter a variety of rapids, from gentle Class I to more intense Class IV, making it an ideal destination for rafters of all experience levels. The park has several licensed rafting outfitters that offer guided trips and equipment rentals, providing visitors with a safe and memorable adventure on the water.
Hikers gravitate towards the breathtaking trails that showcase the park's cliffs, canyons and rock formations. An extensive network of trails caters to adventurers of all skill levels. Visitors can stroll along the canyon's edge or break a sweat hiking up and down. The park's South Rim offers several easy-to-moderate hikes, most less than three miles long. For more active hikes, venture over to the North Rim, where hikers braving the moderate three-mile North Vista Trail to Exclamation Point and the strenuous seven-mile Green Mountain hike are rewarded with panoramic vistas to soak up the grandeur of the canyon.
For more information, visit
nps.gov/blca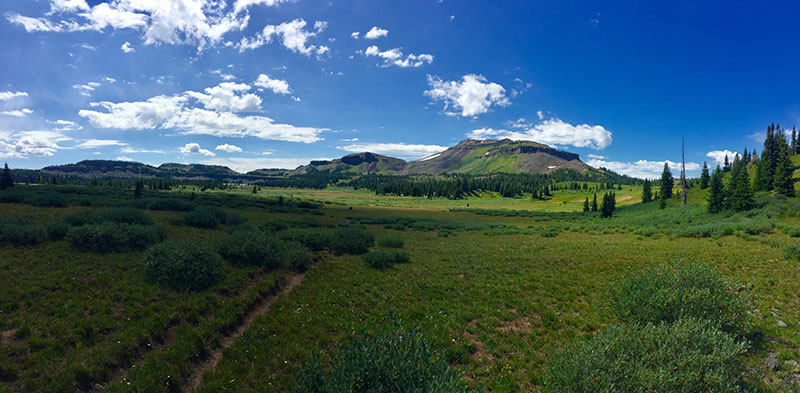 Photo Courtesy of Flat Tops Wilderness, Glenwood Springs
Flat Tops Wilderness
The Flat Tops Wilderness, north of Glenwood Springs, is a remote and rugged area that offers incredible opportunities for backpacking, hiking, fishing and camping. The diversity of terrain over the wilderness area's 230,000 acres includes majestic peaks, mountain lakes and expansive meadows. Situated within the White River Plateau, the 110 lakes and ponds that pepper the region, along with nearly 100 miles of fishable streams, offer ample opportunities for anglers, while the 160 miles of trails make it a never-ending paradise for hikers.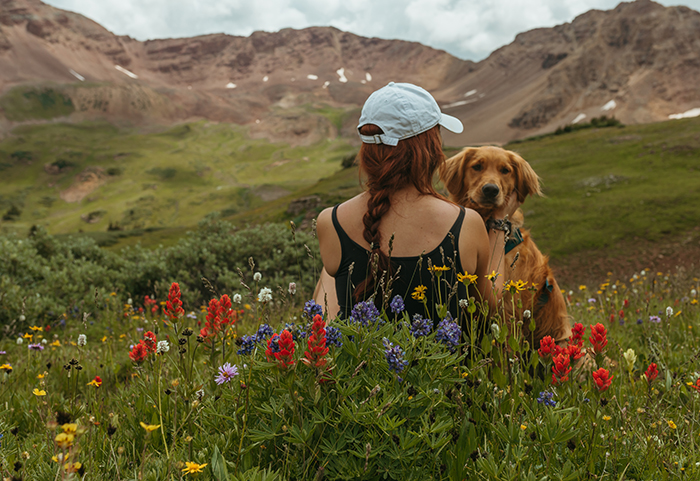 For avid backpackers, the Flat Tops Wilderness has miles of backcountry trails that connect a series of pristine alpine lakes where backpackers can set up camp and enjoy the serene beauty of the wilderness. Trails range from 52 to 9,685 feet in elevation gain. One popular—but challenging—route with backpackers is the 24-mile Trappers Lake, Wall Lake and Island Lake Loop. The hike takes an average of 11 hours to complete. Several camping sites dot the trail along the loop, and backpackers are advised to prepare for an overnight trip even if they plan to finish it in a day.
Or explore the backcountry the way early Coloradans did: on horseback. Horseback riding is a popular activity in the Flat Tops Wilderness due, in part, to the area's vast meadows and open spaces. Pony up for a full-day or half-day ride along the scenic terrain. Some area outfitters even offer multi-day horseback riding, camping and fishing expeditions to immerse yourself in the backcountry.
For more information, visit
fs.usda.gov/recarea/whiteriver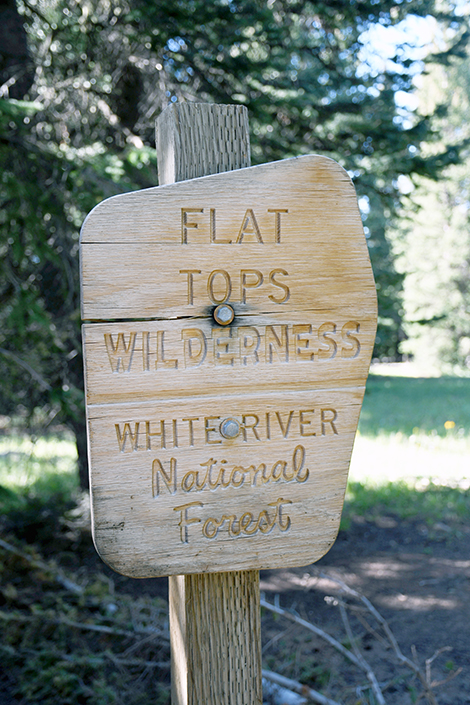 Photo Courtesy of Flat Tops Wilderness (Left)
Photo by shutterstock.com/ Samuel Lehman (Right)