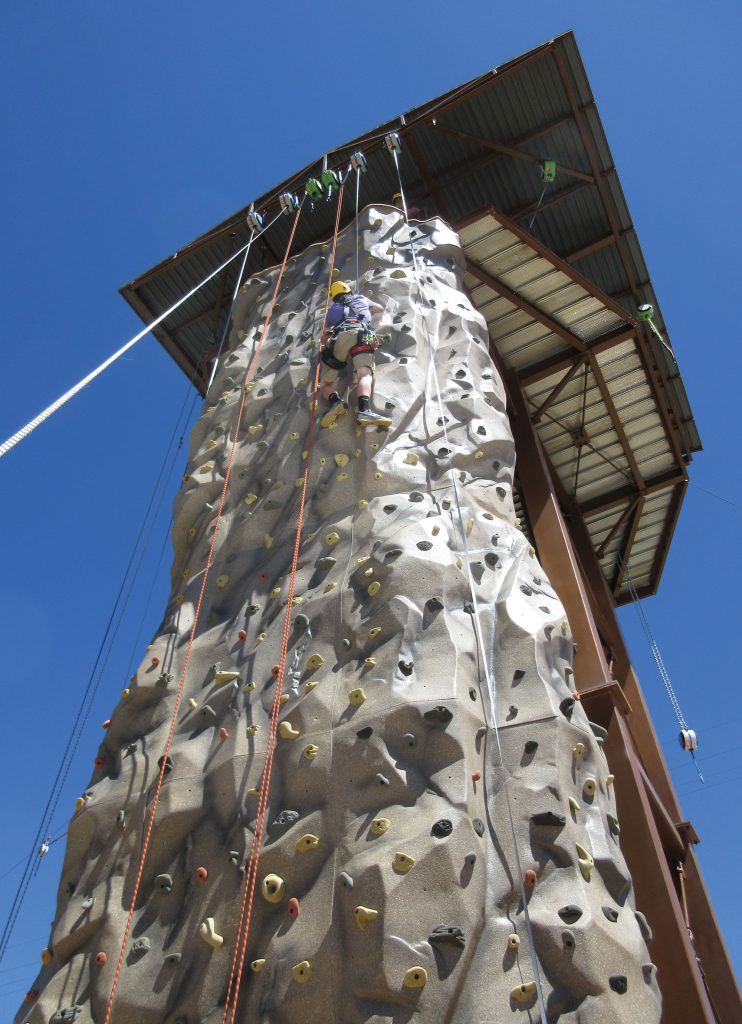 Climbing just clicked for Jerad Wells. 
The Colorado native, who now lives in the Denver Tech Center, was 15 years old the first time he took to great heights anchored by a belay when a buddy took him climbing at an indoor gym. From then on, "I was hooked," Wells says. 
He went back to that indoor gym every single day that week. By the time he was 17, he had a few sponsors and was participating in climbing competitions, going as far as being part of the U.S. climbing team in a 1993 Sheffield, England, competition at The Foundry Climbing Centre, a legendary gym. "The thing I remember best from my years of competitive climbing was the feeling that the world is a very big place and I needed to explore much more of it," Well says.
In 1997, Wells was done with competing on a professional level, but far from finished with climbing. 
Today, he inspires other people to love the ascent. Wells is an architect of adventure: designing and selling some of the most well-known custom rock-climbing walls and adventure parks in the world. Currently, Wells is the director of international sales and business development for Louisville-based Eldorado Climbing Walls.
Wells has had a hand in creating Castle Rock Adventure Park, the Vail Epic Discovery Paramount Peak climbing wall, the 60,000-square-feet of outdoor climbing walls at the Boy Scouts of America's Summit Bechtel Reserve in West Virginia and helped hip-hop icon Joseph "Rev Run" Simmons of Run DMC install a custom rock climbing wall in his home, which was featured on the DIY Network. He was also part of the team that built the largest adventure park in the Middle East, located inside the Dubai Safari Park.
It's easy for Wells to see the benefit of his work: "Fear and anticipation fades and smiles come out when you are climbing. The beauty of the sport is that all you need to do is take that first step and you're captivated. Climbing naturally allows you to push yourself."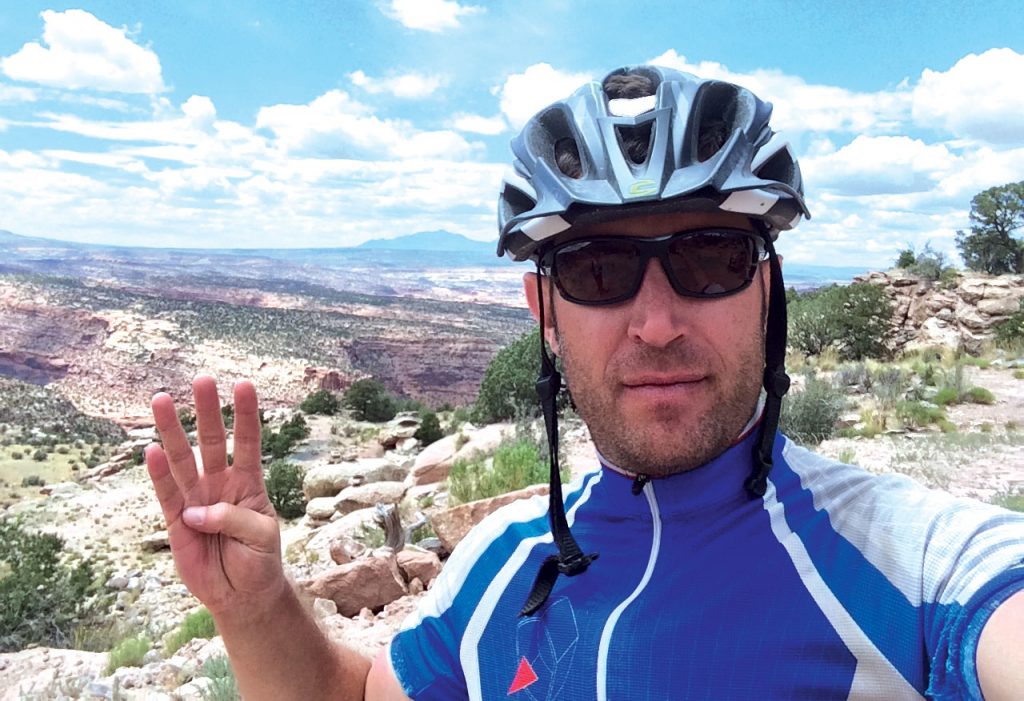 When he's not creating adventure for others, Wells explores for himself. He's an intrepid outdoorsman who spends much of his free time mountain biking and climbing. Conquering El Capitan, an iconic and especially challenging 3,000-foot granite wall in Yosemite National Park, is one of his top achievements.
He also has fun taking his sons, ages 8 and 10, to indoor climbing gyms and teaching them the ropes, so to speak. "It teaches them perseverance, grit and determination," Wells says. "They also learn critical thinking skills and problem-solving at a high level."
Wells predicts a lot more of us will want to master those same techniques soon. He has witnessed interest in climbing build around the world within the last 20 years, from rock-climbing walls becoming staples in university recreation centers to Eldorado Climbing Walls designing custom walls for people's homes—not as gyms that are tucked away in basements, but as focal points in living spaces. 
The official proof that the sport is about to gain more fans: Sport climbing will make its debut in the 2020 Summer Olympics in Tokyo. "Having three disciplines of climbing in the Olympics is absolutely going to put the sport we love so much on the world stage," Wells says, referring to bouldering and speed and lead climbing. "From there, it will explode globally. I can't wait to see that happen."
READY TO START CLIMBING?
Consider these tips from Wells your beginner's mantra.
1. HEAD TO YOUR LOCAL CLIMBING GYM. Experts there can help teach you the basics.
2. Remind yourself that CLIMBING IS NOT AS SCARY AS YOU THINK, but know that it will definitely increase your heart rate.
3. IT'S GOOD TO BE OUT OF YOUR COMFORT ZONE. Embrace it.