There are more places and events than ever to get to this time of year, and less time than ever to get ready to go. These steps from ELLA BLISS BEAUTY BAR founder and owner Kelly Huelsing could free up nearly an hour a day, without sacrificing a polished end result.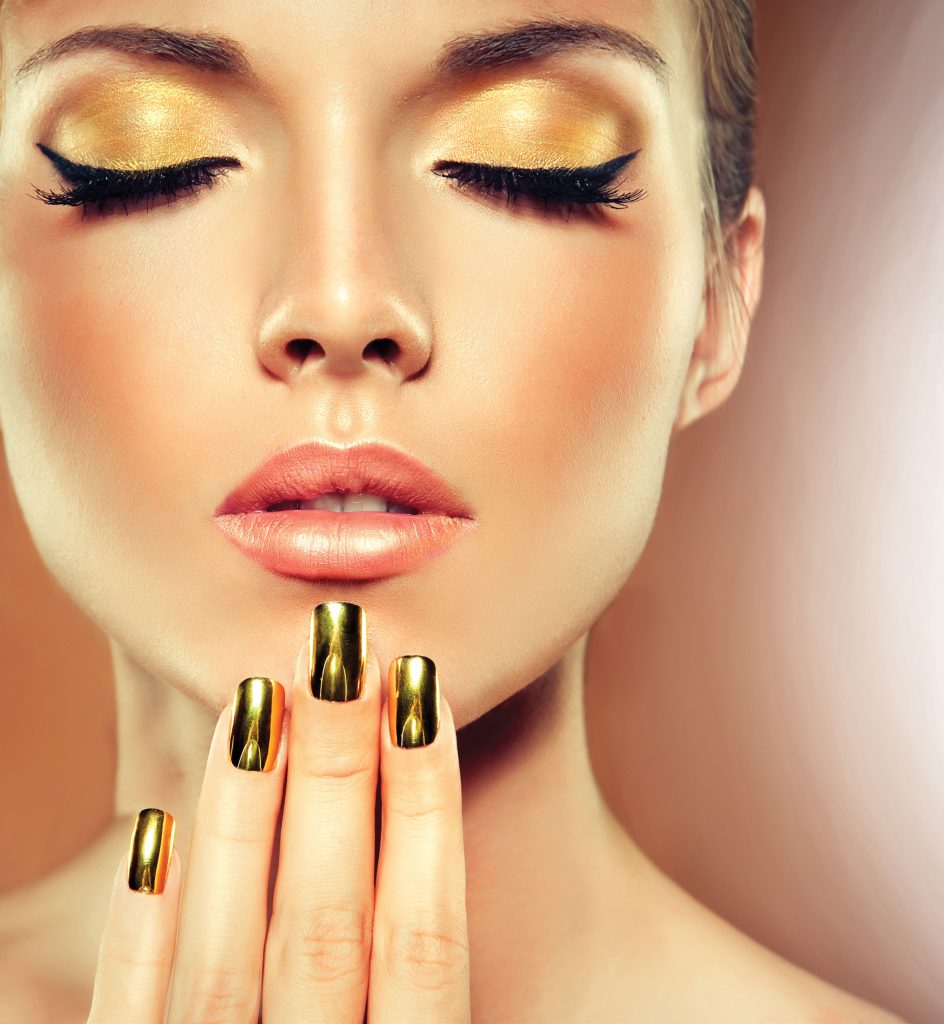 YOUR SKIN
time saved: 10 minutes daily
A tinted moisturizer with SPF, which takes a few seconds to apply, "will have the biggest payoff in the long run for younger looking skin," Huelsing says. "You still need SPF in the winter, especially on your holiday ski trip."
Using a tinted moisturizer gives you an "immediate glow, as well as a moisturized, warm, dewy look," she continues. It's perfect for a wine night with friends or a holiday gala, and ultimately decreases the amount of makeup you actually need to use.
HUELSING'S PRODUCT PICK: Image Skincare Prevention+ tinted moisturizer SPF 30+, $40
YOUR HAIR
time saved: 30-40 minutes over three days
Huelsing knows how to extend blowouts— by two to three days. First, sleep on a silk pillow, which doesn't grab and break hair like normal pillow fabric. Second, use a hair wrap at night, which should go under and over your hair to keep curls intact.
A deep-conditioning treatment at the salon or an at-home leave-in product can also extend the life of hair color.
HUELSING'S PRODUCT PICK: Kevin Murphy Young Again infused treatment oil, $47, at Ella Bliss Beauty Bar
YOUR SHAVING & TWEEZING HABITS
time saved: 10 to 15 minutes daily (depending on personal frequency)
Something that women spend way too much time on now, Huelsing says, is tweezing and shaving: "It's almost 2020—ditch the old routine and just wax! It lasts much longer and can be way less irritating to your skin."
To get the most out of waxing, prepare skin with an exfoliator. This helps to slough off dead skin, which makes it easier for the wax to stick, dulls pain during waxing and, after your appointment, helps prevent ingrown hairs.
HUELSING'S PRODUCT PICK: Zandi K bikini Deck Scrub, $18.50
YOUR NAILS
time saved: 10 minutes daily
"A long-lasting mani is all about prep work," Huelsing says. Your manicurist should file nails (to prevent chipping later on), clean the nail bed of oils and debris, clean cuticles and lightly buff nails. Once home, Huelsing recommends adding another top-coat layer and applying cuticle oil to keep the manicure strong. "Dry cuticles are the enemy when it comes to long-lasting polish," she adds.
HUELSING'S PRODUCT PICK: CND SolarOil, $8.50, and Seche Vite Dry Fast top coat, $9.95, both at area Ulta locations
YOUR LASHES
time saved: About 25 minutes daily
Eyelash extensions are popular for a reason. Get them; they are absolutely worth the initial hassle, Huelsing says. While extensions can take up to one and a half hours to apply, "they definitely reward in wow factor and time because you aren't having to curl your lashes and put on mascara every day," she says. You also don't have to remove mascara before bed.
Lashes typically last for two to four weeks. To get the most out of the service, stick to lashes' main purpose: don't use mascara. Also avoid eye products with oil in them; sleeping on your stomach; rubbing your eyes; cleaning your lashes; and, within the first 24 hours of having them, showering, working out or getting lashes steamy.
Research before getting lashes to pick your preferred style, Huelsing says. Options range from enhanced volume to length, drama and more.
HUELSING'S PRODUCT PICK: Babe Lash Enriching mascara, $25; Lashfresh Foaming Clean wash, $15
GO TO THE PROS
Ella Bliss Beauty Bar
Greenwood Village, Highlands Ranch, Denver
720.446.5588