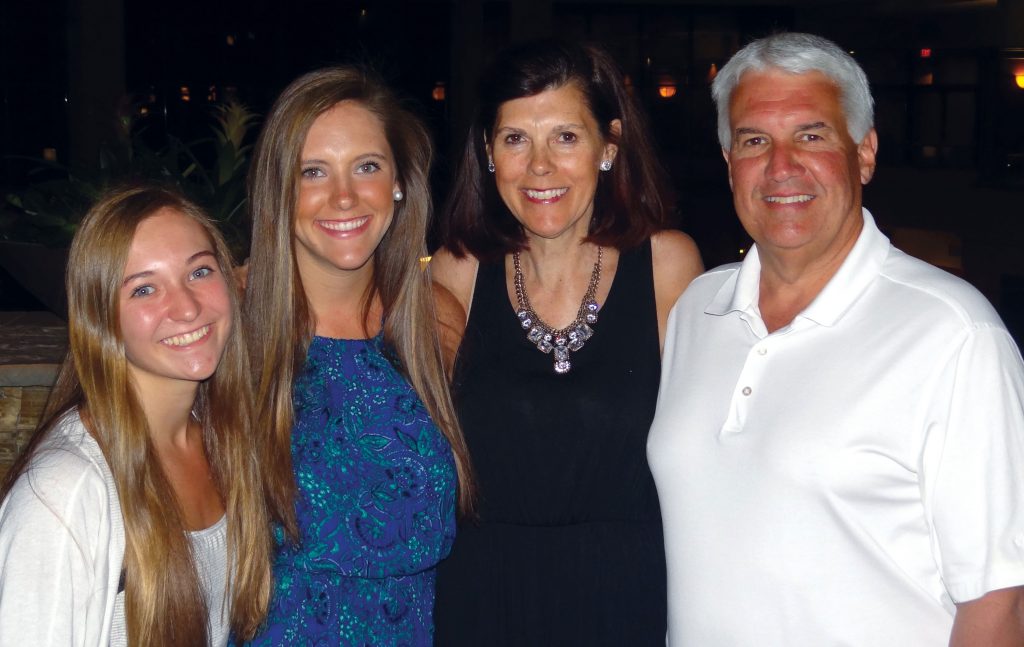 They are busy now, but the Atkinson family knows a breather is coming. It's a respite with warm weather, groves of palm trees and world-class resorts—also known as Greater Palm Springs, Calif.
The hustle and bustle of the holiday season has driven the Cherry Hills Village family of four to the spot nearly half a dozen times since their first trip in 2009. For Bill Atkinson, the Sonoran Desert locale is the perfect "snowbird destination." This is how the Atkinsons revel in a change of pace.
THE RESORT
Marriott's Shadow Ridge is the only place the Atkinsons stay. It has multiple pools (the Atkinson daughters' favorite) and a great golf course and poolside bar and grill, called the Snake Bites Pool Bar & Grill (Bill's favorites). "The experience is consistent," Bill says. When the girls were younger, the hotel also offered crafts and sports activities for them.
THE GOLF
The Shadow Ridge Golf Club is a place where "you can keep the golf game sharp in the winter," Bill says. "It's also a good resort course for the whole family." Bill will venture out on his own, too, to play at PGA West, which he says is "a little tougher." When the Atkinsons want to shake things up, Bill and his wife, Louise, take their game to Indian Wells Golf Resort and JW Marriott Desert Springs Golf Club.
THE FOOD
For a bite, the Atkinsons prefer to peruse what there is to eat by boat at The JW Marriott Desert Springs Resort and Spa. "It has a lagoon in the middle of the lobby with a boat that drops you off at the hotel's different restaurants," Bill says. The family often docks at Mikado Japanese Steakhouse. "It's entertaining, kind of like a Benihana," Bill says.
THE DAY TRIPS
The several-hour drive to Newport Beach is more than worth it for the group. "It's fun to go to the beach rather than just sit by the pool," says Bill. "It's a long day trip, but ends with great beaches and ocean views, plus visits to Laguna Beach and Balboa Island."
GETTING THERE
To spend less on the flight, Bill recommends landing in Ontario, Calif. and then driving into Greater Palm Springs.
MARK YOUR CALENDAR
While the Atkinsons go to Palm Springs to escape the craziness of the holiday season—heading straight there after Christmas and sneaking out before New Year's—the area has plenty of holiday festivities. Witness A Miracle on El Paseo on Nov. 23, where The Shops on El Paseo are transformed into a winter wonderland with a five-story Ferris wheel; encounter a herd of life-size animal lanterns at Wildlights in Palm Desert, beginning Nov. 29; see Palm Springs light up at the 27th annual Palm Springs Festival of Lights Parade on Dec. 7; and more.