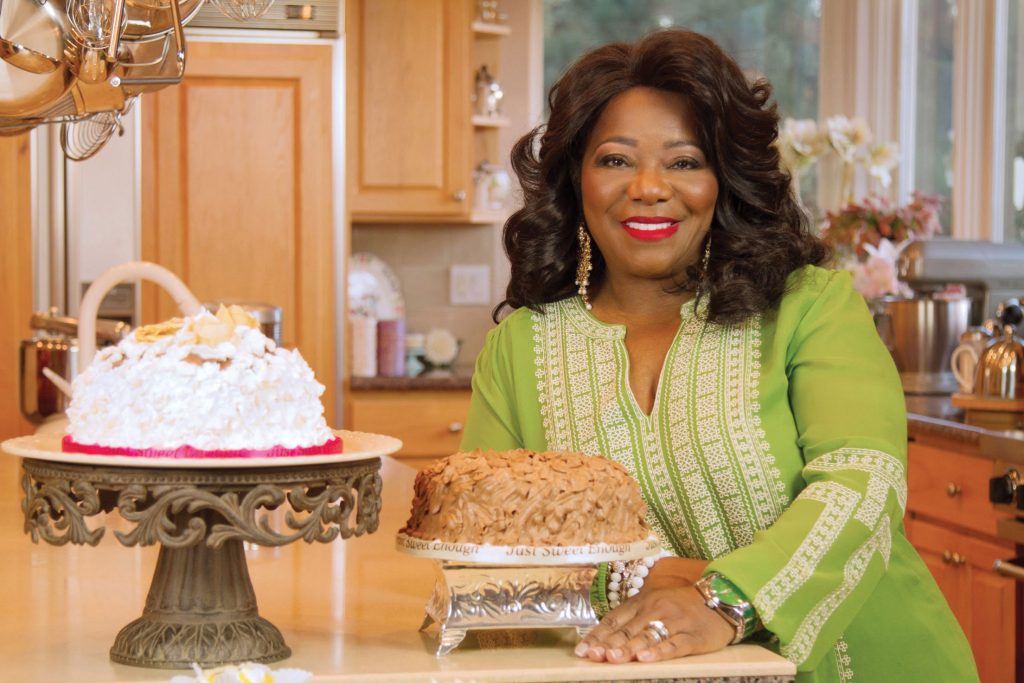 Describing the attributes that define an ideal syrup-slathered waffle is one thing; actually bringing those characteristics into existence—with a recipe the average breakfast-loving cook can replicate at home—is quite another. And that's why Castle Pines' Glynis Albright is The Waffle Queen: "People who have ordered and eaten my waffles have christened me with that name since the 1970s."
To question the regal title is to go up against the likes of Halle Berry, Stevie Wonder and Bill Clinton, three big names on a vast list of those who have sampled Albright's waffles—at times, with chicken: Glynis, who is married to celebrated saxophonist Gerald Albright, has cooked for performers, government officials and other luminaries in conjunction with Gerald's performances.
It was these guests' rave reviews that inspired Glynis' Kitchen, which packages Glynis' Waffle Mix, All Purpose Coating Mix (for meat, seafood, veggies and more) and a new product, Scratch Mix, which can be used in place of all-purpose flour in recipes.
Glynis' journey with food started long before celebrated guests sat at her kitchen table. She was, for example, prepping full meals by the time she was 10 years old.
It was during Glynis and Gerald's early years that she perfected her waffle recipe—the couple ate stacks for dinner numerous times a week to save money.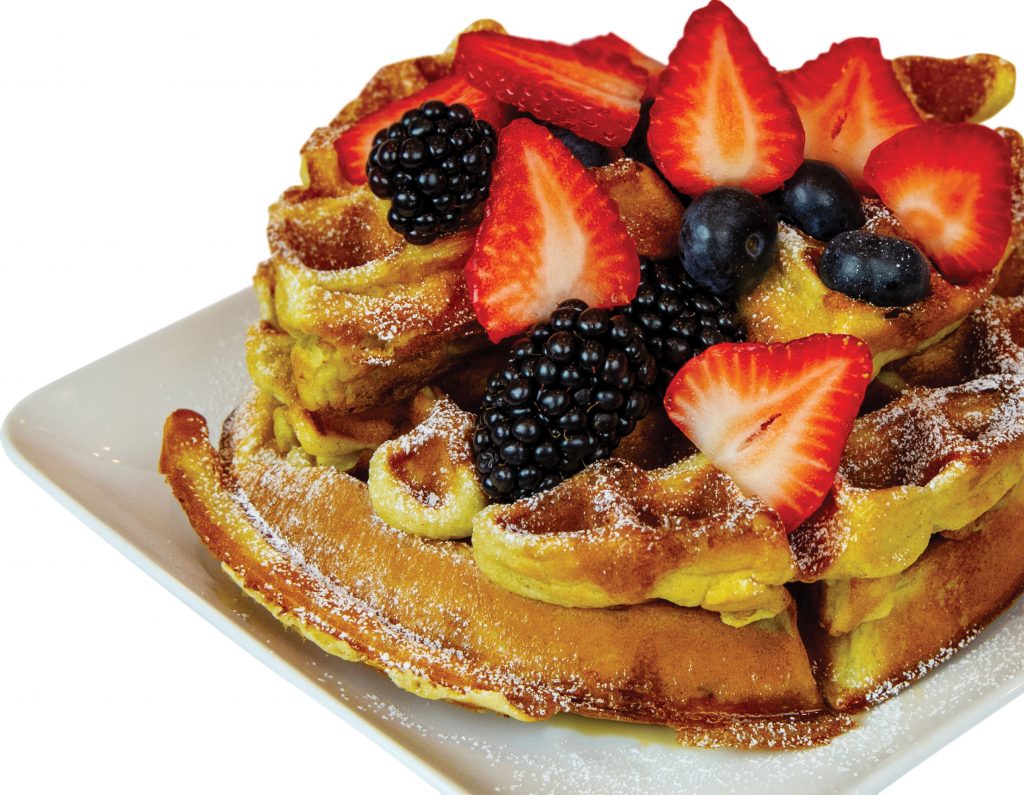 And in the '90s, the journey continued: A leukemia diagnosis changed her outlook on food, nutrition and health. So Glynis, now cancer free, developed several healthy food lines, including Just Sweet Enough, Albright Cuisine and Cookie Dots. Everything she makes for these brands, like her signature Sweet Potato Poundcake, is organically sourced and free of artificial sweeteners and preservatives.
Glynis also founded M.A.N.E. (Making Advancements toward Nutritional Empowerment) after her cancer experience. The nonprofit helps people deal with the impact serious health challenges can have on hair, skin, dental, weight and nail health. "I remember how I felt when going through my storm," she says. "I want to help others so they don't feel as bad as I did."
Watch for Glynis and her food at pop-ups in hotels and restaurants, on cruise ships and at music festivals. For now, she has a three-year agenda to take Glynis' Kitchen to the next level, which involves launching a variety of new mix and sauce flavors.
She is also wrapping up a part-cookbook, part-memoir reflecting on influential people in her life, sharing favorite recipes from each. She explains: "The people that will be in my book share their wants, wishes and cravings with me, and I go to work to capture the elements of an 'over-the-top' treat that soothes the stomach and pleases the palate." That sounds like the best kind of comfort food.
LET'S EAT
Glynis' Kitchen