How Greenwood Village became the upscale steakhouse epicenter of Colorado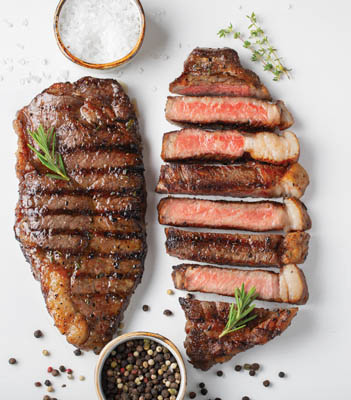 From the moment it was built, the Denver Tech Center had the beef. Now, in this era of plant-based burgers and meatless Mondays, there is a steakhouse on virtually every corner in Greenwood Village. Shanahan's Steakhouse is only a few blocks from Ruth's Chris Steak House which is near Ocean Prime and Eddie V's Prime Seafood.
The I-25 prime steakhouse corridor continues to the south at Del Frisco's Double Eagle Steakhouse, Eddie Merlot's Prime Aged Beef & Seafood, Fleming's Prime Steakhouse and Perry's Steakhouse.
There are more upscale steakhouses concentrated here than anywhere else in Colorado, including Denver. Credit the confluence of big business and a booming population, according to Marc Steron. The veteran restaurateur has a quarter century of sizzle under his belt as managing partner of Shanahan's Steakhouse for 13 years and previously as general manager for 11 years at Del Frisco's. He names the now-shuttered Brook's Steak House and Morton's of Chicago as the pioneering eateries.
"The Denver Tech Center has grown exponentially in terms of office space and residences, especially in recent years. The steakhouses are a magnet for weekend destination dining for families and couples who live nearby," Steron says.
Steakhouses have gradually taken the place of fancy restaurants that were once considered "fine dining."
"People enjoy steakhouses today for special meals but they are more approachable—formal, yet still upscale," he says. Steakhouses are also the go-to option for business meals.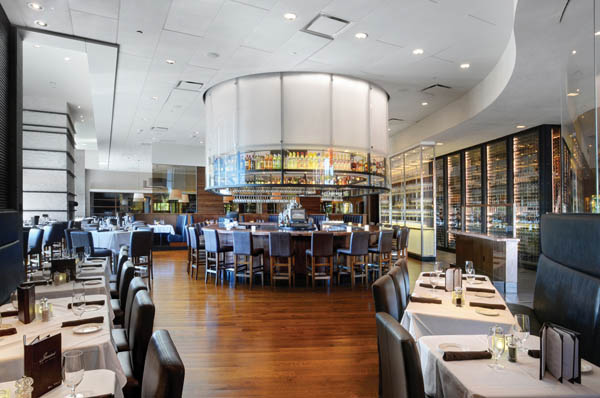 All eateries with "Steakhouse" in their name are not the same. According to Steron, prime steakhouses feature only the best meat—usually dry aged and grilled at high searing temperatures. All offer a roster of steak toppings from lump crab to truffle butter, a red-heavy wine list and old-fashioned attentive service. Most famously, steakhouse menus are big on huge side dishes like creamed spinach and scalloped potatoes.
Shanahan's—the one independent local prime steakhouse—has a unique attraction: Coach Mike.
That's Mike Shanahan, the legendary coach who guided the Denver Broncos to two Super Bowl wins. The lobby features memorabilia from his long football career. "People want to see the Super Bowl rings and remember. Whenever he's here, Mike is always so gracious with everyone who wants to take a picture," Steron says.
Covid has been especially challenging for steakhouses designed for long, intimate indoor dinners, but most of these establishments survived because of a loyal customer base. "People still wanted food from their favorite restaurants, even at home" Steron says.
While steakhouse menus might seem to be frozen in time with the same dishes, the emphasis has shifted over time to include seafood, game meats and diverse beef cuts.
"What sells the most is still filets, but people are much less conservative now about steak. They want to experience Kobe, Wagyu and the bone-in cuts. Our 32-ounce bone-in Wagyu tomahawk steak is like a filet on steroids. The flavor becomes just that much more magnified because of the bone," Steron says.
Not only has the steakhouse atmosphere and menu changed, but so have the traditional customers.
"When we started out, we had an older demographic but it's getting younger and younger. One of the most exciting things for me is to see so many young people enjoying Shanahan's. Some had first come in here with their parents and now they are dining here on their own," he says.