When you're serious about shredding weight and building muscle, you want recipes for the best meals from the best source. Local fitness expert Gregg Avedon, NASM-CPT, has been in the industry for more than 30 years, and he knows a thing or two about eating for optimal performance. Today, he's sharing a few signature recipes from his book "Muscle Chow: More Than 150 Easy-to-Follow Recipes to Burn Fat and Feed Your Muscles" so you can power up for your fitness goals. And watch for Avedon's new line of supplements coming this fall.
Instagram: greggavedon; Fitness Instagram: avedonfitness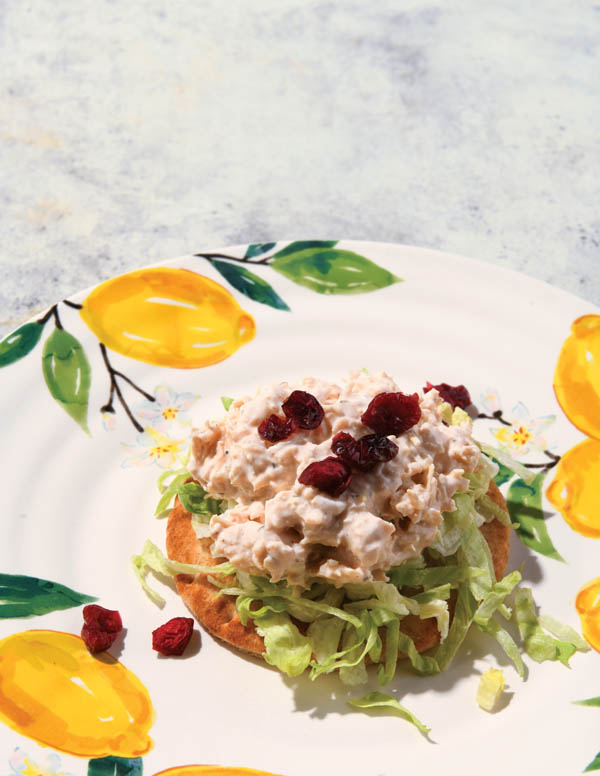 2-MINUTE CHICKEN SALAD PITA
Makes 1 serving

On the go and looking for a quick high protein meal in a hurry—no problem! In just four easy steps you can whip up one of the best tasting chicken salad sandwiches you've had in a long time … healthy eating style! Just keep these simple ingredients on hand, and it's a snap.
Ingredients
1 pita bread, choose a brand with the lowest sodium
5-ounce can chicken in water, preferably organic (I like Valley Fresh brand)
1 heaping tsp plain Greek yogurt
1 heaping tsp fate-free sour cream
1 heaping tsp spicy brown mustard
Pinch of dill (fresh or dried)
Pinch of black pepper
Shredded lettuce
Method
Put pita in toaster oven to warm. Open can of chicken, double rinse with water, strain then place in a mixing bowl. Add the rest of the ingredients to bowl and mix in without breaking the chicken apart. Once warm, cut the pita in half, fill each side with a little shredded lettuce and top with chicken salad.
That's it, and it takes less than 2 minutes from start to finish! Eat it at home, in the car or on your way out the door. If you want to give it a punch, toss a small handful of dried cranberries into the mix before serving.
BODYBUILDER FRITATA
Makes 6 servings

This couldn't be any easier to make, and it's so darn good. A healthy, high-protein frittata that you can store in the fridge for the week as a grab-and-go snack or meal that can be eaten cold or warmed in the microwave.
Ingredients
10–12 cage free eggs (4 whole/the rest whites)
16-ounce container cottage cheese (use no-salt-added if you can find it)
¼ to ½ cup feta cheese, crumbled
1 ½ cups broccoli, chopped
3 small, sweet bell peppers, chopped
1 medium zucchini or yellow squash, diced
¼ cup Vidalia onion, diced
Black pepper, freshly ground
1–2 dashes Tabasco

Method
Preheat oven to 375°F. Prepare a 9-by-9 baking dish: spray with cooking oil, wipe out any excess oil.
In a medium mixing bowl, whisk eggs until light and fluffy, add remaining ingredients and stir until combined. Pour egg mixture into prepared baking dish, place in oven and bake for one hour. Remove from oven and let stand for 15 minutes before serving. Cut into six squares and serve.
For a great, high-protein, on-the-go breakfast or snack, place individual servings into containers to take with you.
POWER PASTA
Makes 3 servings

I first learned a crude version of this pasta dish more than twenty-five years ago while on a modeling job in the Bahamas. Since then, I've perfected it to delectable proportions. So much so, that people always ask for the recipe whenever I make it. To make it easy, prepare to boil everything in one pot—all the veggies, the spices, pasta—the whole kit-n-caboodle!
Ingredients
1 tsp extra virgin olive oil
1 tbsp fresh oregano, chopped
1 tbsp fresh basil, chopped
1–2 tsp, red pepper, (such as paprika,
Pimiento or cayenne), chopped
1 cup edamame, frozen, shelled
2 heaping cups dry pasta, (such as rotini, ziti or farfalle)
2 cups broccoli florets
2 yellow squashes, sliced into rounds
2 zucchinis, sliced into rounds
3 ½-ounce package feta cheese crumbles
1 tbsp Parmesan cheese, grated
Method
Fill a large pot with water and place over medium-high heat. Add olive oil, oregano, basil, red pepper per desired spice level, then add edamame and bring to a boil.
Once the water is boiling add pasta, broccoli, squash and zucchini to the pot, cook uncovered until pasta is al dente, refer to pasta packaging for approximate cook time. Once pasta is cooked, strain pasta and vegetables until dripping but not dry.
Add feta cheese to a large bowl, then pour the pasta and vegetables on top, toss until thoroughly combined. Sprinkle with parmesan cheese and enjoy.
NOTE: You can mix and match just about any vegetables you desire. I like to make it colorful. Here are some combinations I've tried: yellow squash, asparagus and julienne-sliced red pepper. Zucchini, mushrooms, yellow squash and sun-dried tomatoes. Yellow squash, frozen peas, fresh mushrooms and fresh tomatoes.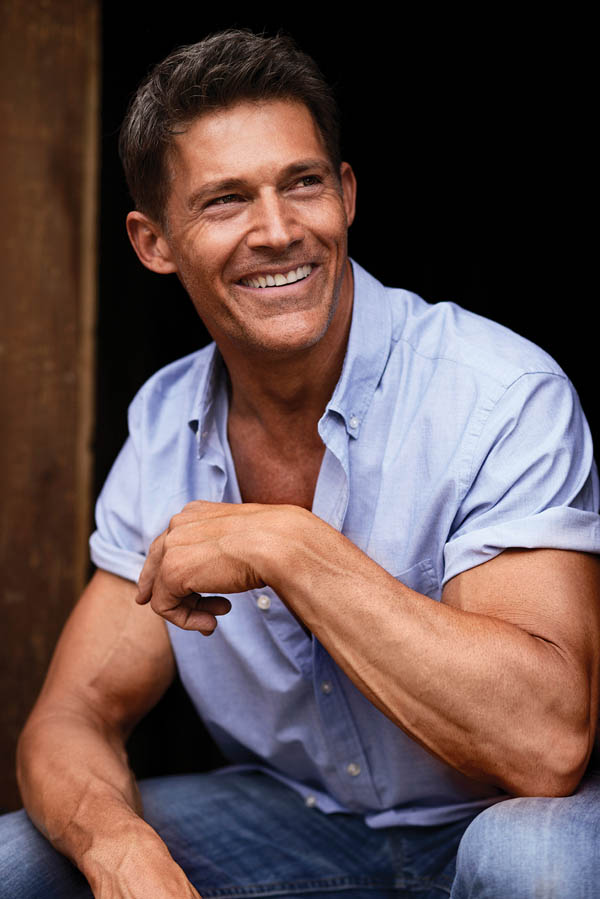 Avedon's Accolades
Holds the record for most Men's Health covers (25 U.S. and 60 worldwide)
Named among Top 5 Best Bodies by People Magazine