By Hailee Lucchesi
Colorado clothing designer RACHEL LEFORT brings highly tailored suits to women burning
the midnight oil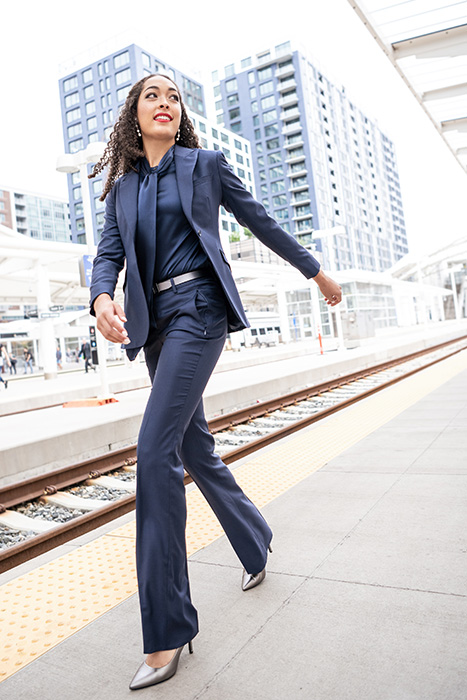 It's not that often designers like Rachel Lefort come about, let alone to Colorado. This East Coast native designer was quite literally born with talent. At the age of six, Lefort started sewing outfits for her dolls. "My mom was an interior designer so I got a lot of my creativity from her," Lefort says. "She would take me shopping for fabric at an early age and enrolled me in sewing classes at age twelve."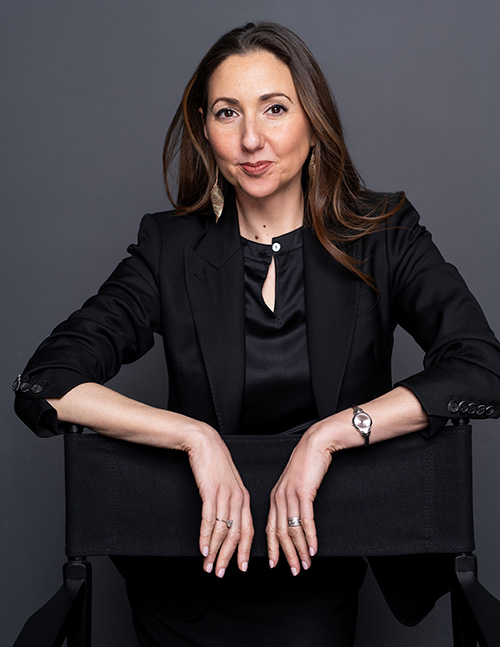 After graduating high school, Lefort moved to New York to study fashion design at Syracuse University. Finishing her undergraduate degree, she was ready to hit the ground running. Landing impressive jobs in Manhattan specializing in workwear, Lefort practiced with some of the top designers. Wanting to further tailor her expertise, she left New York for the mecca of fashion: Paris. She studied at the prestigious Parsons School of Design while falling in love with the Parisian culture and effortless fashion. If Parsons wasn't impressive enough, she then scored coveted internships with some of the oldest fashion
houses: Christian Dior and Pierre Balmain. While most students chose to intern in other departments, Lefort had the incredible foresight to study with the atelier. A critical decision that would give her the skills to set her apart from the rest.
After an extraordinary few years in Paris, her East Coast roots were calling. She moved back to New York to work for the esteemed Maggie Norris Couture, continuing to hone her craft.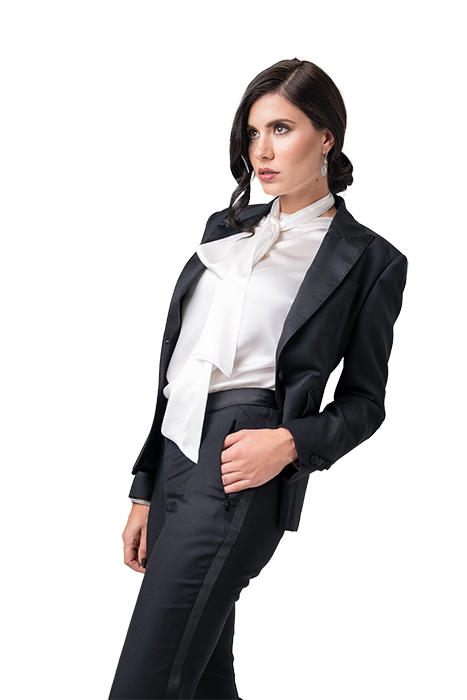 Shortly thereafter, her family made a move to Colorado. Transitioning into personal styling, Lefort found her voice and creative edge helping women curate a closet of modern classics with flattering silhouettes. "I couldn't find what I needed when styling clients. I was looking for modern classics in seasonless tones," she says. "I couldn't find the tones and shapes I needed that had the quality I was looking for." After years of seeing nothing on the market, she decided to go back to design and launched
Midnight Oil in 2019.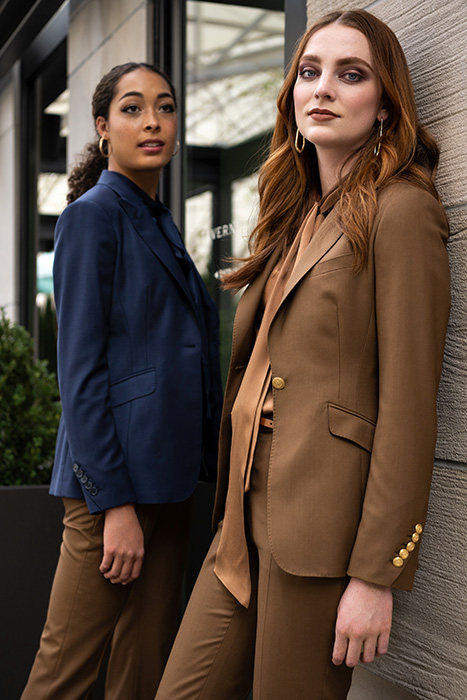 All her pieces are custom and adhere to three nonnegotiable factors: fit, functionality and personalization. Her fabric is sourced in Italy and manufactured in Portugal, both countries which perpetuate a certain je ne sais quoi. "I'm inspired by many things. Architecture. The women in Paris and New York. How they carry themselves with less color and less closet space. By the street style in these cities," Lefort says. "I'm also highly inspired by menswear. It tends to be more versatile and easier than
womenswear. The quality and cut of menswear is better than womenswear."
This inspiration led Lefort to offer unmatched customization in her line. Each blazer has five interior pockets, allowing clients to have maximum functionality. Additionally, the versatility in customization is rather impressive. You're a news anchor? She has a hidden back pocket for your mic. Don't love belt loops? Trousers can be designed without. Zip pockets versus open pockets on your trousers more flattering for your shape? Done. And it doesn't stop there. Women have the option of custom lining, buttons, thread colors, sleeve length, lapel and gorgeous initial embossing. This attention to detail not only sets Midnight Oil apart from the crowd but allows women of all shapes and sizes to feel their best in their work attire.
"The collection is named for the women who are burning the midnight oil," Lefort says. "I want women to be able to focus on work and not what they are wearing. It's to help women get dressed and to empower them."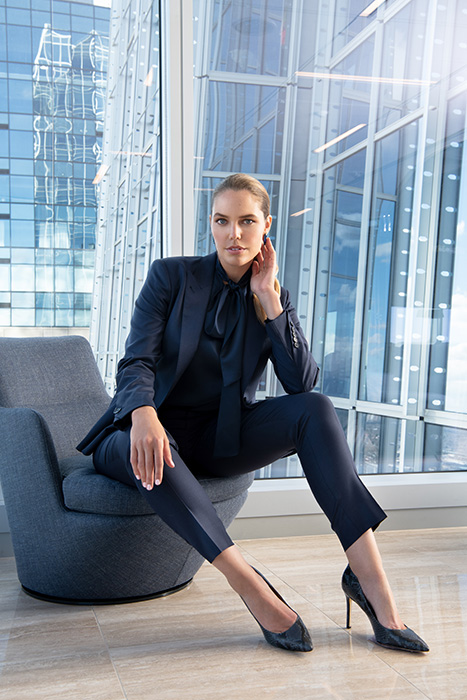 Midnight Oil
midnightoil.shop