By Rebecca Toy
COLORADO'S WINE CLASSICS open up the world of wine long after the festivals are over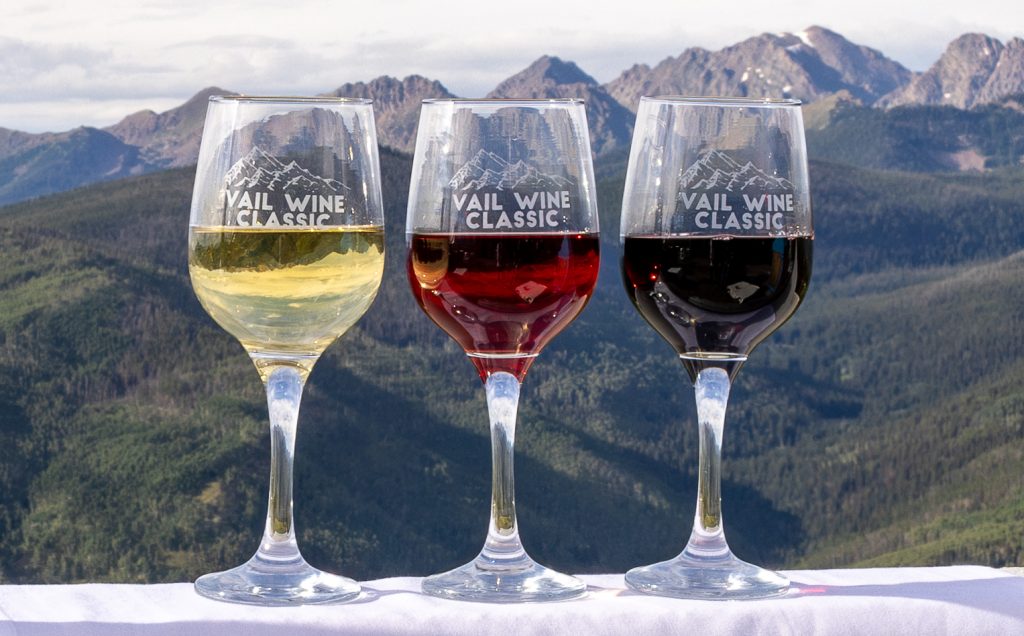 Vail Wine Classic | Photos by Ryan Cox Photography
Colorado excels at hosting festivals, pairing coveted mountain settings with good times. Wine events like the Wine Classics in Vail and Breckenridge, planned by Colorado residents,
create a more intimate setting showcasing more than just labels. Building on the grand tasting found at all wine festivals, attendees pick and choose curated experiences with passionate presenters and enjoy these famed settings while delving into the broader world of wine.
"There's always a time and a place to drink your favorites," says Kellie Martin, founder and chief sommelier at SommSchool. "Yet stepping outside of your comfort zone at a place like Vail or Breck is a very safe way to experience the breadth and depth of wine. Then you bring it home and realize the wine store, the restaurant wine list, they don't have to be so intimidating."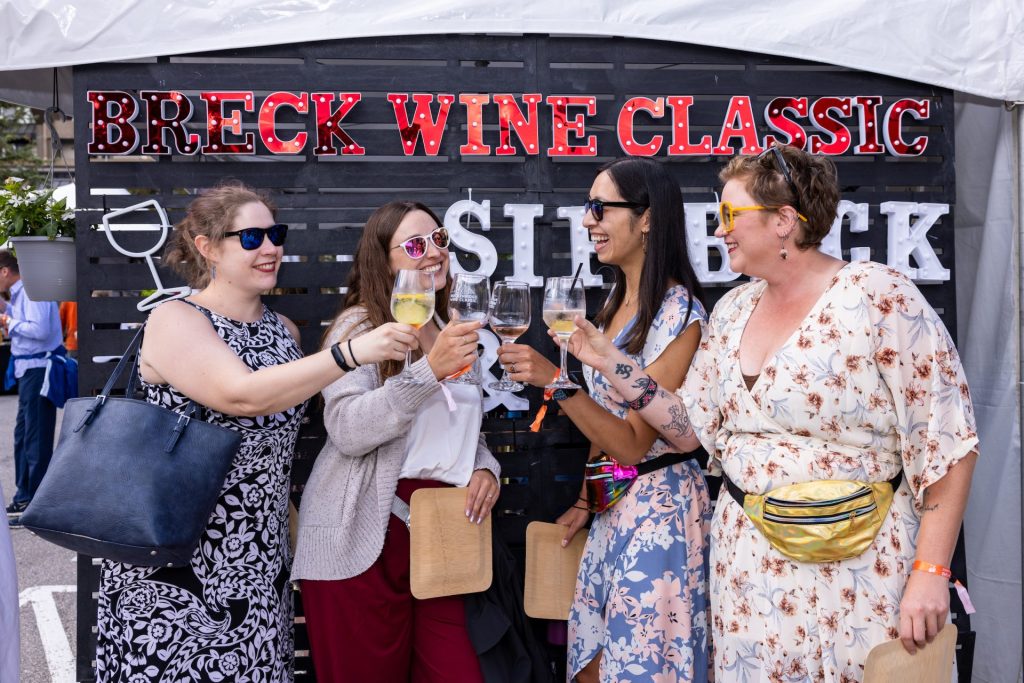 Breckenridge Wine Classic | Photo by Ryan Cox Photography
Classic Experiences
The Classics this year were all about exploring overlooked regions, less-known varietals, local culinary stars' dishes and even how to describe your own palate.
Martin's "Cabs vs. Clones," a blind taste test of Cabernet Sauvignons and similar wines, had deep lines at both festivals' Grand Tastings. Those waiting sampled from her "Wines You Can't Afford Not to Know," esteemed but less recognized alternatives including a Beaujolais cru, a nebbiolo and a selection from Douro, Portugal. New this year at Breckenridge, Martin's "Wine is Blind" tasting party brought in a DJ and cocktail attire. Guests made guesses at sips from concealed mystery wines and voted for their favorite.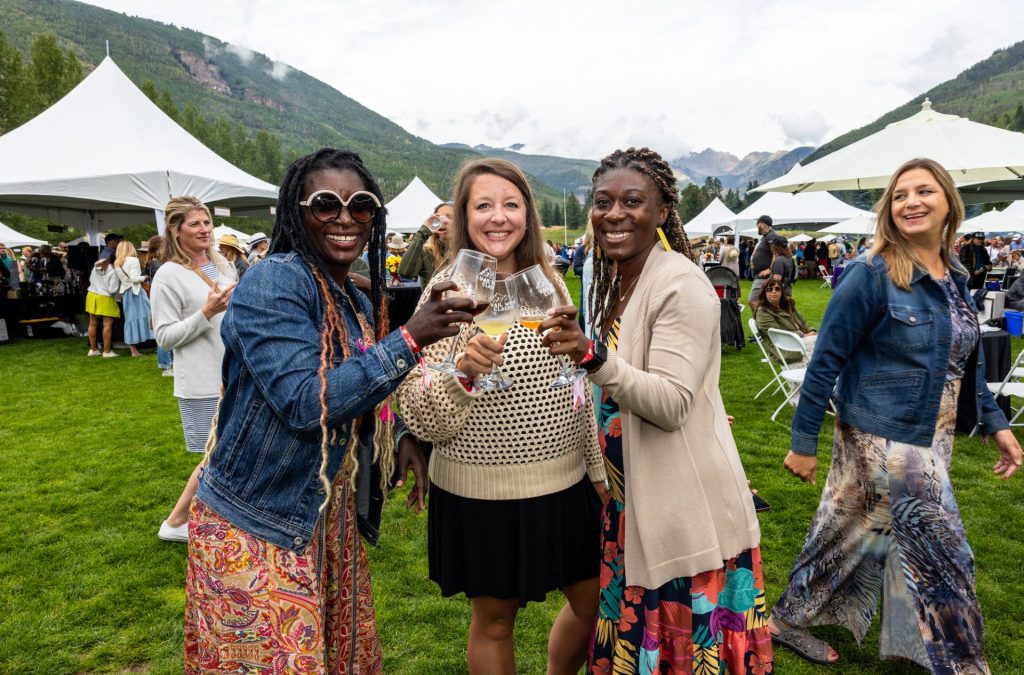 Photos by Ryan Cox Photography
Multi-course lunch and dinners highlighted wines from famed regions of Italy and France. They also included spotlights on Colorado brands (Denver-area Carboy Winery's Wild West of Wines dinner) and the bold wines of Argentina (Piattelli Vineyards' Sipping South America dinner). On trend with wine cocktails, Breckenridge Distillery crafted whiskey and wine concoctions at its Barreled and Bold seminar.
Hikes attracted wine enthusiasts who were also there for the mountains. Coloradan Chris Rowe, division manager and educator for Old Bridge Cellars, says these hikes and luncheons from the area's chefs embody local experiences beyond traditional wine festivals. "Why not get a little exercise, pop a bottle and toast at the top of the trail? It's those types of events—that choice—that really help set these festivals apart."
Photos by Ryan Cox Photography
Bringing the Fests Home
Whether you were able to attend or had to skip this year, it's easy to keep the discoveries from the festivals going. Close to home, the Colorado-based Carboy Winery showcased light and fresh rosé and sparkling wines for summer at both Classics. Visit the tasting rooms in Littleton or Capitol Hill for the full selection. Don't miss Carboy's recently awarded Best of Class sparkling Grand Cuvée.
If you would like to ditch commitments to a few labels and find new favorites among the often-overwhelming options, Martin's SommSchool allows you to level up virtually without committing to a full sommelier course. Classes include deep dives into regions, finding alternatives to your favorites and how to pair for the holidays.
With the holidays coming, the festival's wine teams have fresh considerations available at local wine stores or by direct order for your celebrations.
Martin recommends one of the five keys to pair wine–matching the weight, or body, of the wine with the weight of the food. Beyond that, there
is plenty of room to explore with your family
and friends.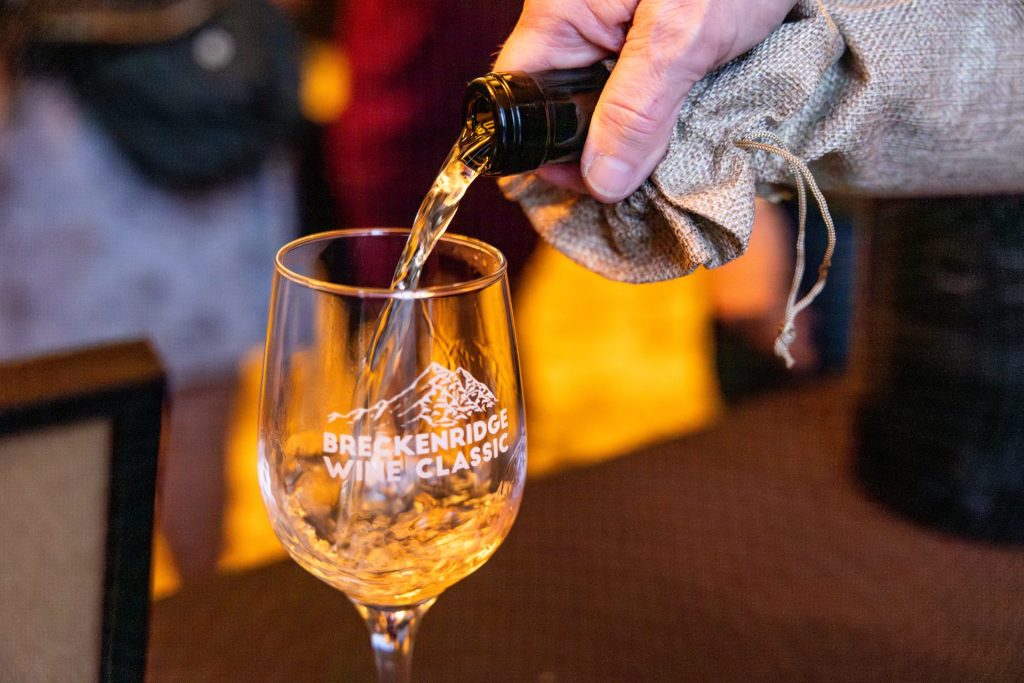 Breckenridge Wine Classic | Photos by Ryan Cox Photography
"It's meant to be sipped and savored, a platform of conversation in a world that is very rushed," says Martin. "Wine brings people together."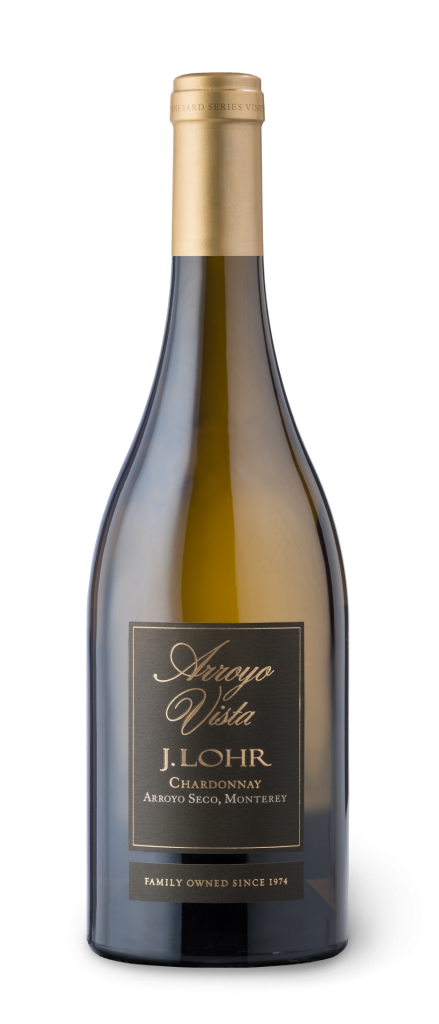 LEFT TO RIGHT: Photo courtesy of J. Lohr, Photo courtesy of Piattelli Vineyards, Photo courtesy of Old Bridge Cellars
Vail Wine Classic
vailwineclassic.com
Breckenridge Wine Classic
breckenridgewineclassic.com
Carboy Winery
6885 S. Santa Fe Dr., Littleton
720.531.5252
carboywinery.com
SommSchool
sommschoolwine.com
Holiday Selections
J. Lohr Arroyo Vista Chardonnay
"For the white wine lovers at your table, it's a spot-on, versatile pairing with just about any
of your family's traditional recipes." – Tom Arthur, J. Lohr Vineyards and Wines
Piattelli Vineyards Grand Reserve Malbec
"Argentina does two things as well as anyone in the world–red meat and red wine. Put them together and it's a better gift than anything under the tree!" – Grant Jennings, Piattelli Vineyards
Robert Craig Affinity Cabernet Sauvignon
"As you get into the holidays, it's worth splurging for some bigger reds, and this is a great little hallmark Cabernet–one of the tops." – Chris Rowe, Old Bridge Cellar