If you're eating clean and boosting your healthy habits, you might want to look at your nail-care routine as well. Nontoxic nail salons are dedicated to delivering beautiful nails sans the bounty of no-no ingredients and chemicals. But what should you avoid? Here's a list of the most unsafe ingredients:
Formaldehyde (a carcinogen and skin irritant that makes polish shine and resist chipping);
Toluene (a nail polish solvent that may also be a neurological toxicant);
Butyl Phthalates (plasticizers for making polish flexible that have been banned from polish by the European Union as potential reproductive toxicants).
Of course, there are more to avoid and even those that tout being clean may not be. A study published in Dermatitis in 2019 found four out of 28 lacquers claiming to be "formaldehyde-free" actually contained the carcinogen, so look for other names it can go by, such as formalin or methylene glycol.
Also, it's good to note that "clean" polish is really about the inhalation risk, so even though some of the chemicals (like camphor and acetone) in lacquers are probably fine on your nails, it's still not a good idea to breathe them in large quantities. One of the best things you can do is paint your nails in well-ventilated areas.
Clearly it can be overwhelming to know what's safe and what's not, and when you're in need of a mani/pedi, what's a gal to do? Check out these new salons and nail care brands dedicated to taking the guesswork out of the equation by offering upscale nontoxic and ethical nail services and products.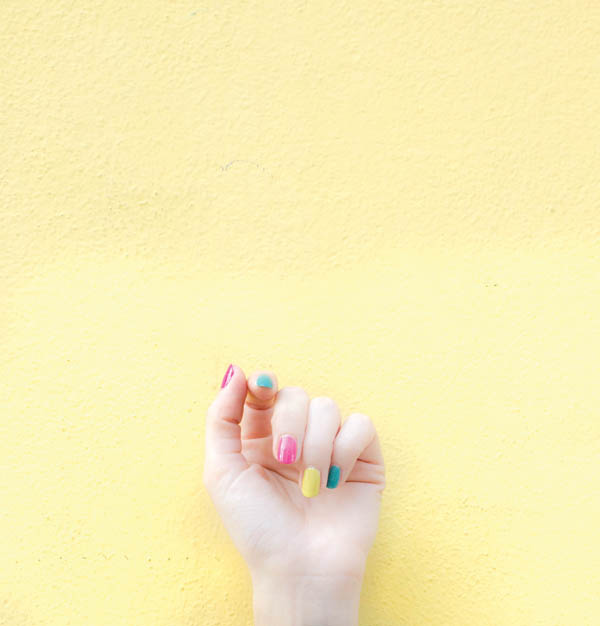 The Nest Nail Spa
Since 2014, Brenna Massa has been pampering guests to a true nail spa experience with eco-conscious products and skilled nail artists. With CND Shellac which is 3-free (meaning they are free of three harmful ingredients) on the menu, guests can get long-lasting wear while protecting their health. Plus, with state-of-the-art ventilation, you won't be exposed to harmful chemicals either—just a serene spa experience to savor!
The Nest Nail Spa DTC, Belleview Station, 720.524.4046; thenestnailspa.com

PROSE Nails
PROSE Nails is all about nourished nails, and that starts with their three-step process: clean, treat and style. The salon's signature manicure incorporates aromatic and replenishing products that hydrate and firm the skin like their exfoliating mask. It's made with 45 % real fruit purée to
effectively resurface and rejuvenate skin without irritation. And PROSE's paraffin alternative is loaded with coconut oil, shea butter and Vitamin E to deeply hydrate and lock in moisture which is essential in our dry climate.
PROSE Nails, Cherry Hills, 720.506.4949; myprose.com

Base Coat
Pregnant with her fourth child, Denverite Tran Willis went to get a pedicure but was so nauseous from the harsh chemicals, she ended up leaving the salon with a mission to revamp the nail industry for customers and staff alike. And in 2013, Base Coat was born, committed to offering safe products for all. With one hundred different nontoxic shades that are 10-free (meaning they're free of 10 harmful ingredients), Willis offers long-lasting, healthy nails that shine. Her polishes are available online at basecoatnailsalon.com andNordstrom Spas across the country.