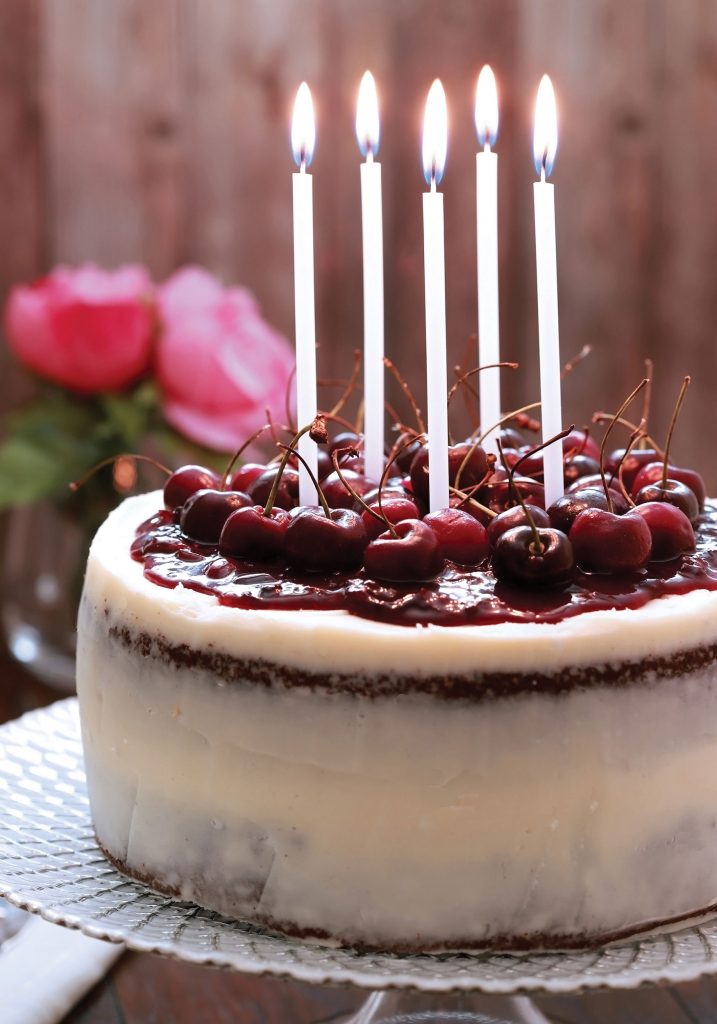 Flawless images punctuated with peak-season ingredients. Wisps of fresh herbs. Candied crystals rimming elegant cocktail glasses. If you've ever eyeballed Barb Kiebel's Creative Culinary blog, a mosaic of show-stopping food and cocktail photos coupled with original recipes, you've probably wondered how the Castle Rock photographer, blogger and food stylist gets her plates to look so appetizing. Her answer: "The most basic rule is a sense of creativity."
Unlike other food stylists who can manipulate shots with elements that aren't particularly conducive to eating, Kiebel only photographs dishes she intends to enjoy—which make her favorite styling tips easy to implement for a holiday gathering, dinner for two or a spirited cocktail soirée. Do still get out the camera though: Photos of the completed table promise to be fabulous.
RIM COCKTAIL GLASSES WITH CAKE-DECORATING SUGARS
To make a cocktail really sparkle, head to the baking aisle at the market and pick up a few bottles of cake-decorating sugar crystals. "I love to rim cocktails," Keibel says. "It provides texture on the glass." Go a step further and zest a lemon, lime or orange to mix with the crystals before rimming glasses.
STOCK UP ON WHITE PLATEWARE, MOSTLY
Whether you're planning an elaborate dinner, hosting Thanksgiving or just want to woo a date at the dinner table, experts, including Kiebel, agree: Choose white plates. "White plates really help accentuate the food and the colors in a dish," she says. Kiebel also encourages hosts and hostesses to experiment with unique plateware to suit the mood of the cuisine: "Indian foods and winter soups look great in darker crocks, while Spanish, Italian and Latin dishes can shine in more brightly colored serveware."
Kiebel likes to browse Crate and Barrel, Pottery Barn, HomeGoods, Etsy and Goodwill for statement options: "I've found beautiful glassware at Goodwill."
GARNISH, GARNISH, GARNISH
"Nothing brightens a dish like a bit of color," stresses the stylist. Try a few sprigs of parsley, cilantro or rosemary as your topper. "Even some lemon zest or pumpkin seeds can make all the difference," she adds.
Kiebel garnishes most of her cocktails with citrus slices, berries or mint—or a combination of all three: "Nestled in ice, those elements can add a huge visual dynamic."
DON'T FORGET FINISHING TOUCHES
If you really want to get into the details, follow Kiebel and use a set of small artists brushes, Q-tips or even paper towels to brush off crumbs or, when applicable to the dish, brush on oils.
GET INSPIRED
Creative Culinary