With couples eager to start their lives together even in the face of a pandemic, love was not canceled in 2020. In fact last year's nuptials were overflowing with emotions, artistry and hope for the future. The timeless vows many couples make at the altar—for better or worse, in sickness and in health, 'til death do us part—are the foundation of marriage, and if you think about it, they're cornerstones of life during a pandemic too. Who better understands the gravity of these rituals that define marriage than wedding planners, florists and wedding venues? We sat down with some of the crème de la crème in the wedding business to discuss the trials, tribulations, silver linings and inspirations of this past year as we embark on a new season of love.
For the past 17 years, CC Dick and Paige Reberry have had the privilege of planning fêtes of love for hundreds of couples as the co-owners of Colorado Wedding Company. Every wedding is unique and requires lots of attention to detail, something that Colorado Wedding Company is esteemed for—they add all those special touches that romantic movies are full of to make each and every event they plan unforgettable. It's what sets them apart and why many of their clients have them on speed dial to plan all of their momentous events. "As wedding planners, we're so entrenched in the entire family's joy, we feel it is such a huge honor," says CC Dick.
"So many couples were devastated that due to COVID-19 restrictions we wouldn't be able to create the wedding they had envisioned. But once the intial shock wore off, we were able to embrace reality, and help our clients create celebrations that were so beautiful, so fabulous, so rich in details." CC and Paige weren't going to let a pandemic get in the way of celebrating love. Instead, with impeccable taste and expert execution, they threw themselves into every event on their books. The results were better than their clients could have imagined.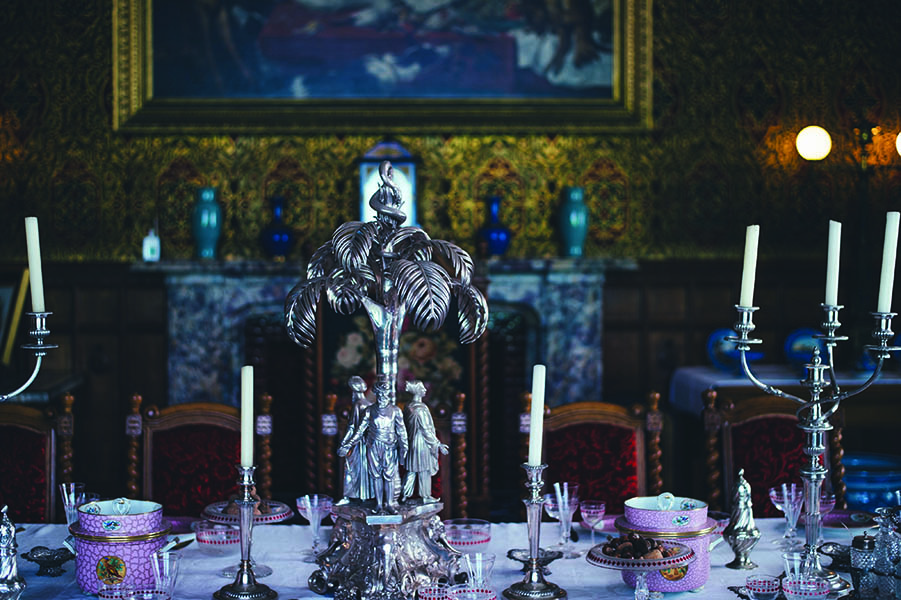 Weddings became intimate gatherings; couples and their guests were fully present and so grateful to celebrate together. "Although weddings were smaller last year, the beauty and artistry of the events were over the top," notes Paige. "Because they had fewer guests, couples were able to use gorgeous family heirlooms like cake stands, place settings and silver that were just exquisite. And bespoke invitations for these affairs were all works of art in their own right. When planning a larger wedding, it's more challenging to include deep personal touches simply because of the number of guests. Smaller weddings open up opportunities for all of those involved to connect, which is such a gift, especially now."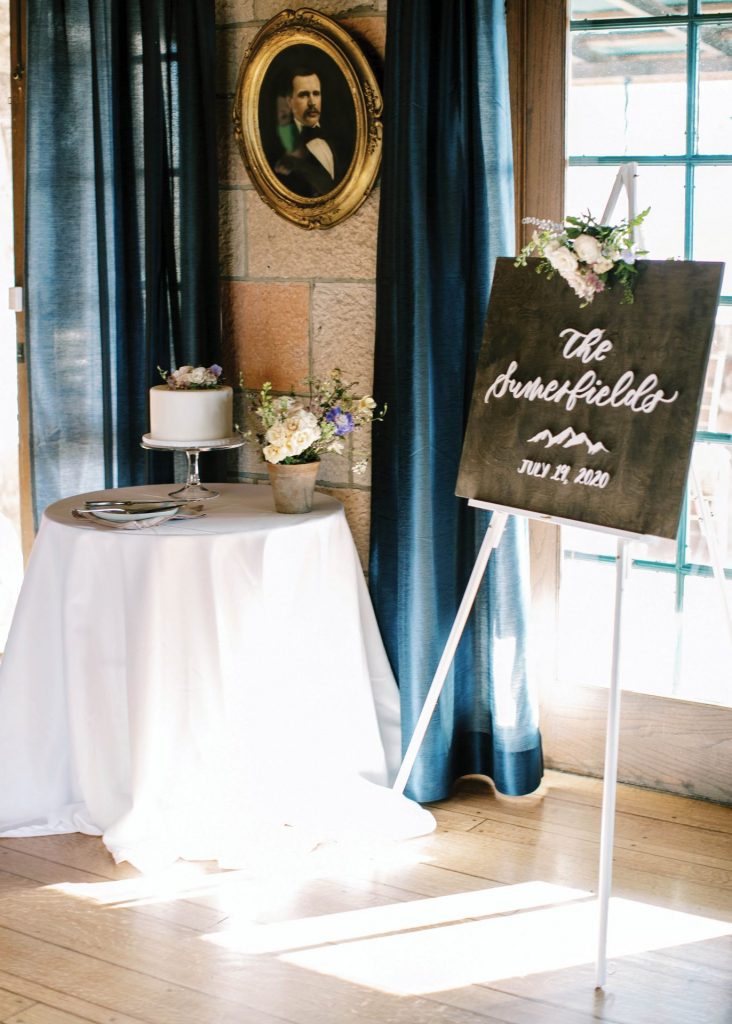 Erin Hornstein, owner of Plum Sage Flowers, floral design shop, echoes those sentiments. "We're so grateful for our brides. We had to pivot in any way possible for 2020 weddings because we wanted to ease the process, especially when these families had to amend their wedding in every way." Since she opened her business in 2005, Erin's wedding designs have earned acclaim from industry experts such as The Knot, Wedding Wire and Style Me Pretty.
"We've spent years fine tuning our consultation, planning and wedding process. It held strong when we were unable to meet with clients in person. Although our numbers were drastically lower in 2020, we still produced arrangements and floral installations for elopements, micro weddings, vow renewals and other celebrations of love. I'm really proud of that."
Erin and her team have used their creativity to keep the flowers "blooming" throughout this turbulent year, even increasing their retail business with arrangements to say thank you, happy birthday, get well or simply I miss you. Always inspired by flowers, Erin and her team are looking forward to creating even more arrangements for all of life's celebrations in 2021. Erin's advice for brides: "Have faith! Take it one step at a time, stay flexible, remember the celebration is truly about love and read your vendor contracts."
Speaking of vendor contracts, wedding venues have also had to reinvent themselves to accommodate brides as well as stay up-to-date on COVID-19 rules and regulations. The world renowned Sonnenalp Hotel in Vail, with its European charm and top-notch hospitality, typically books weddings one to two years in advance and is known to have a waitlist that is a mile long. For five generations, couples and their guests have wined, dined and danced the night away along the Gore Creek. When the pandemic hit, celebrations came to an abrupt halt, forcing hotel staff to figure out how to navigate unchartered wedding territory.
"We're still as busy as ever; we have weddings booked throughout 2021 and 2022. These celebrations are just as cherished, if not more, because of what we've all been through," says Amy Lilyquist, Director of Catering and Conference Services at Sonnenalp Hotel. "The weddings of 2020 were some of the most challenging yet most rewarding of my career to date. The perseverance these couples had to get married, no matter what, makes me so hopeful. The strength and determination it took for couples to follow through with their plans will definitely fortify their marriages." And the staff at Sonnenalp Hotel showed their flexibility through it all too, becoming COVID-19 guide-line gurus in the art of adaptation to help make it all happen inspite of the challenges. "We've all grown stronger and more creative actually. The positive energy and gratitude I see and feel every day is truly inspiring. We all know how lucky we are to be able to celebrate with these families and to be a part of their weddings. It's a gift we all get to share."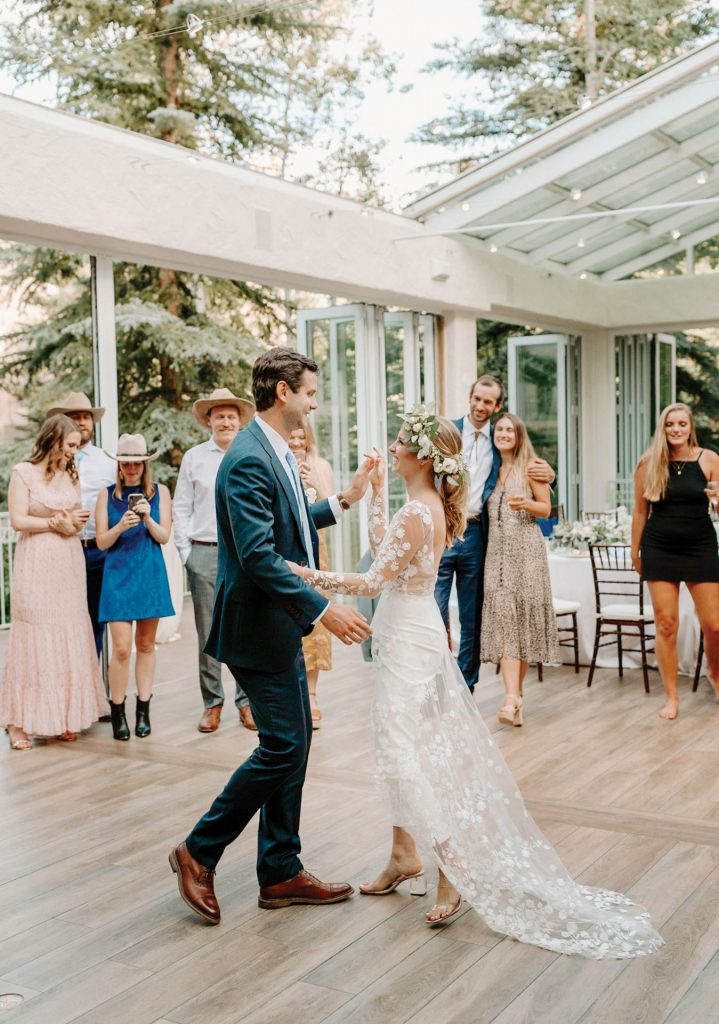 So if 2020 has taught the wedding industry anything, it's that truly all you need is love, no matter how big the wedding. It is the size of the heart that matters most. Now that's a lesson we can all learn from.
Colorado Wedding Company
coloradoweddingcompany.com

Plum Sage Flowers
plumsageflowers.com
Sonnenalp Hotel
sonnenalphotel.com