Ahhhh, the open road. Bust out of the pandemic paddock and take a trip. Grab the kids and a cooler full of snacks and embark on any—or all!—of these trips. Whether you're longing for outdoor recreation or fine-tuning your cultural acumen, we've got the perfect destinations for you.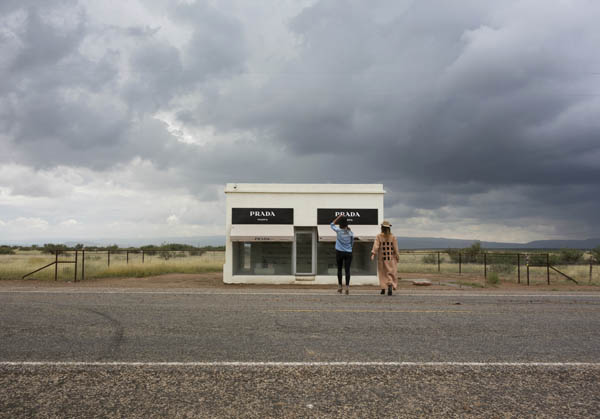 Cultivate Culture
Marfa, Texas
11.5 hours
Marfa is but a blip on the map in an otherwise fairly dull, brown area of West Texas. But if you're an arts and culture lover, this is the place to go. The drive offers plenty of sightseeing opportunities and "hold on, kids, we're pulling off here" moments as you go near Taos and
the Carlsbad Caverns National Park, both in New Mexico.
what to do
With less than 2,000 residents, the town is possibly best known for Prada Marfa. Artists Michael Elmgreen and Ingar Dragset collaborated with Prada to create a permanent mini Prada store along a desolate section of highway northwest of the town. Never open, but punctuated with actual Prada shoes and handbags, the artists dubbed it "pop architectural land art." It's often interpreted as a criticism of consumerism, but it's a driving force behind tourism.
In addition to this pop culture icon, Marfa is home to a host of other arts venues and events. You'll find large-scale architecture pieces, paintings and furniture at the Chinati Foundation and Judd Foundation. Be sure to wander through more than a dozen other galleries and museums. This tiny hot spot is host to various festivals, including the Trans-Pecos Festival of Music + Love, normally held in September. Check visitmarfa.com for up-to-date information.
sleep & eat
There are plenty of options for overnight accommodations, but one of the most fun is El Cosmico, where you can stay in a retro camping trailer, a tepee, a yurt, a safari tent, or you can pitch your own tent. When it comes time to eat, you'll find everything from quick coffee shops to Texas-style barbecue served on paper-covered trays to fine dining with prix fixe dinners in Marfa. Outdoor dining here—even at the most upscale eateries—is casual
and comfortable.
If you're really in it for the art, do take a side trip to Taos. You're in for a real Southwestern treat.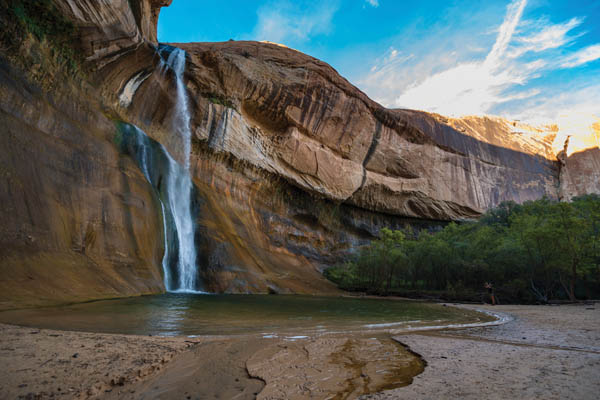 Enjoy Nature (and a bit of science)
Grand Staircase-Escalante National Monument, Utah
8 hours
If your idea of a road trip includes adventure, Grand Staircase-Escalante National Monument is the destination for you. Often overshadowed by Zion and Bryce, this is a camping and hiking paradise, but it's not for the faint of heart. It consists of vast, remote areas—especially the Grand Staircase region—with excessive temperature swings from day to night, sudden heavy rains in summer and four-wheel-drive roads to reach many trails. If you can handle that, you'll be rewarded with the most extensive network of gorgeous slot canyons in Utah.
On the beaten path—the Escalante Canyons area—you can see waterfalls, sculpted slickrock formations, arches and more. It's considered to be in the neighborhood of 200 million years old. It's well-loved among scientists because fossil excavations here have yielded more information about ecosystem change at the end of the dinosaur era than any other place in
the world.
what to do
For an easy day hike, head to Lower Calf Creek Falls in Escalante. The 6-mile round trip hike is relatively flat but takes you through a broad canyon with stunning views to a gorgeous 126-foot waterfall. The area is peppered with campgrounds—both developed and not—but check blm.gov for rules, restrictions and reservations before you go.
For a multiday camping excursion (you'll need a permit for overnights), head to Coyote Gulch. It's a much-photographed and awe-inspiring iconic sandstone structure. The 17-mile hike takes you along the Escalante River with slot canyons, arches and natural bridges to explore along the way.
Be sure to get out at night and look up. The stars in this neck of the wilderness are unparalleled.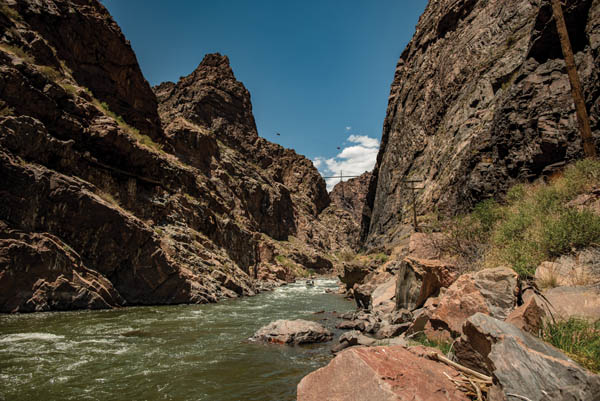 Close to Home
Buena Vista/Salida, Colorado
2 to 2.5 hours
Make it a staycation and enjoy a scenic road trip to Chaffee County—Buena Vista, Salida, the Arkansas River Valley and gorgeous Collegiate Peaks  vistas. Salida has long been a hot spot for kayaking enthusiasts and lately, many Front Rangers have moved there to work virtually and raise children in a town where they bike everywhere and play kickball in the streets. To say it in a word: quaint. And Buena Vista is quickly following suit. In both towns, you'll want to wander the shops and enjoy top-notch dining.
what to do
Buena Vista (the locals pronounce it b-yoo-nah) is home to the beautiful Surf Hotel overlooking the Arkansas River and the Buena Vista Whitewater Park and within the South Main neighborhood. There's a skate park and dog park nearby, and don't miss the hiking trails on the river's east side. This town offers easy access to Cottonwood Pass and its amazing views, various festivals and outdoor concerts (check for COVID-19 restrictions before you go), and the Comanche Drive In—one of about eight drive-in theaters left in Colorado. Cash only, so hit the ATM before you go.
Roam about Salida. Its downtown area is not only charming, but it's full of fun and funky shops. After a long day of kayaking, hiking or biking, refuel with a wood-fired pizza or a hearty bowl of pasta from Amicas and top the night off with live music and a handcrafted cocktail at Wood's High Mountain Distillery.
Take a side trip southwest of Salida to Great Sand Dunes Nation Park and Preserve. And don't miss the opportunity to take a relaxing soak at Valley View Hot Springs at the foot of the Sangre de Cristo Mountain Range—clothing is always optional. Reservations are required.
Other Amazing Road Trips
for shopping
Aspen, CO 3.5 hours
Las Vegas, NV 11.5 hours
for arts & culture
Taos & Santa Fe, NM 4.5–5.5 hours
Cody, WY 7.5 hours
for enjoying nature
Mesa Verde, CO 6.5 hours
Valles Caldera, NM 7 hours