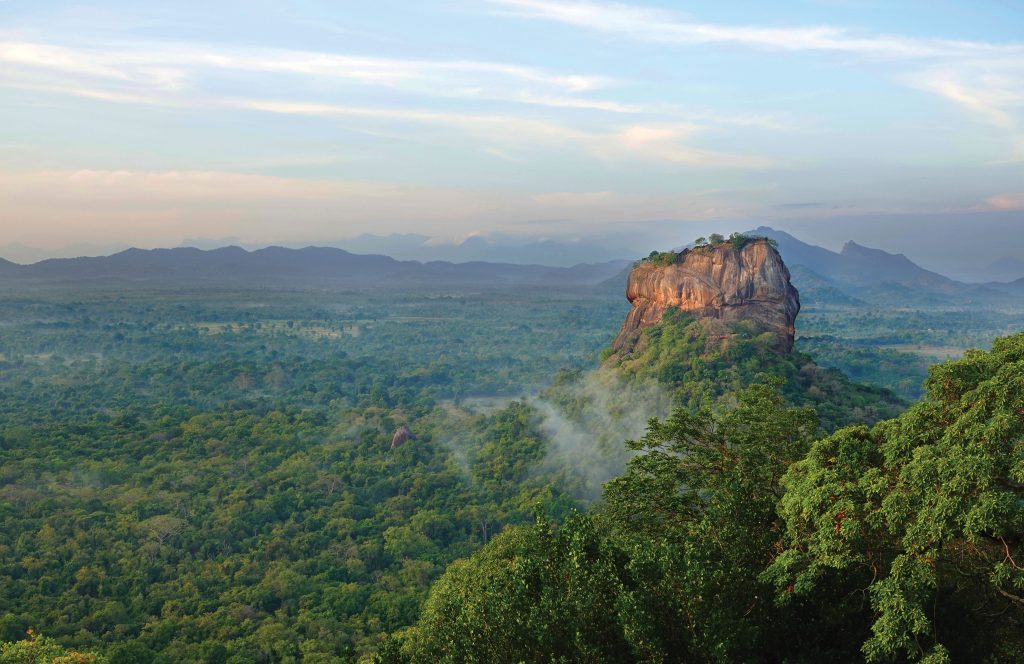 It's the golden hour in Sri Lanka's Yala National Park. And as the sun is about to set, the monkeys become frenetic, scurrying in the treetops and letting out howls. It's their alarm system as they signal to one another that a predator is nearby—but it also tips off our safari group that a leopard is on the cusp of making a cameo. A moment later, the regal cat crosses a path not too far in the distance, commanding our attention.
This is just one of the terrains my travel group and I have come to know during our time in Sri Lanka. Speaking of time, there is an abundance of it. I'm here, in the Southeast Asia island country known as the "Pearl of the Indian Ocean," with REI Adventures on a 12-day "Discover Sri Lanka: Temples, Tea Trails and Safari" tour. So often when choosing a vacation, you have to decide between the beach or a big city; a safari or a hiking trip. But REI's well-curated itinerary (for four to 12 explorers) ticks off all of the above, providing the ultimate geographic sampler.
Early the next morning, we head toward the national park in a 4×4 for Round Two of stalking leopards, elephants and water buffalo. Then there's the bike ride through a jungle one day and, on another, an early-morning hike up to the top of Sigiriya (or Lion Rock), where the reward isn't just sweeping views—but also a tour of the ancient fortress built for kings, with paintings on the rock walls to discover as you make the steep ascent.
REI Adventures is the travel arm of the outdoor retailer, offering more than 175 active trips around the world. Trips range in skill level from 1 (light adventure, like easy hikes) to 5 (which require a good deal of skill and athleticism—enough to summit Mt. Kilimanjaro). My Sri Lanka excursion, among the newest itineraries to be added to REI's roster, is considered a level 2, as it strikes a just-right balance between active and relaxing.
A stay at the luxury Madulkelle Tea and Eco Lodge, for instance, frames panoramic views of green valleys with the door of my glamping-style tent, where I could take it all in from a plush bed. The overnight includes a morning hike through the verdant tea plantations into which the lodge was built. Afterwards, a dip in the infinity pool and a massage in the open-air spa is definitely in order.
The bungalows at the Gal Oya Lodge cater to the more adventurous side of things. The off-the-grid jungle ecolodge is made with local materials—like illuk, a blady grass—and features private outdoor showers ideal for bathing in moonlight. In the morning, I spy elephants lumbering about, submerging themselves in the water and splashing with their trunks, from a boat in Gal Oya National Park. And still, other evenings I find myself in a cottage on a spice plantation and in a traditional hotel in Kandy after visiting the Temple of the Sacred Tooth Relic, where Buddha's tooth remnant is preserved.
My adventure concludes at a beachfront hotel in Galle, where a tuk-tuk zipped me to the Dream Cabana on Dalawella Beach. For five rupees (that's less than an American dollar), you can swing on a rope that launches you from a palm tree out over the ocean and feel a bit like a kid again. How's that for a proper send-off?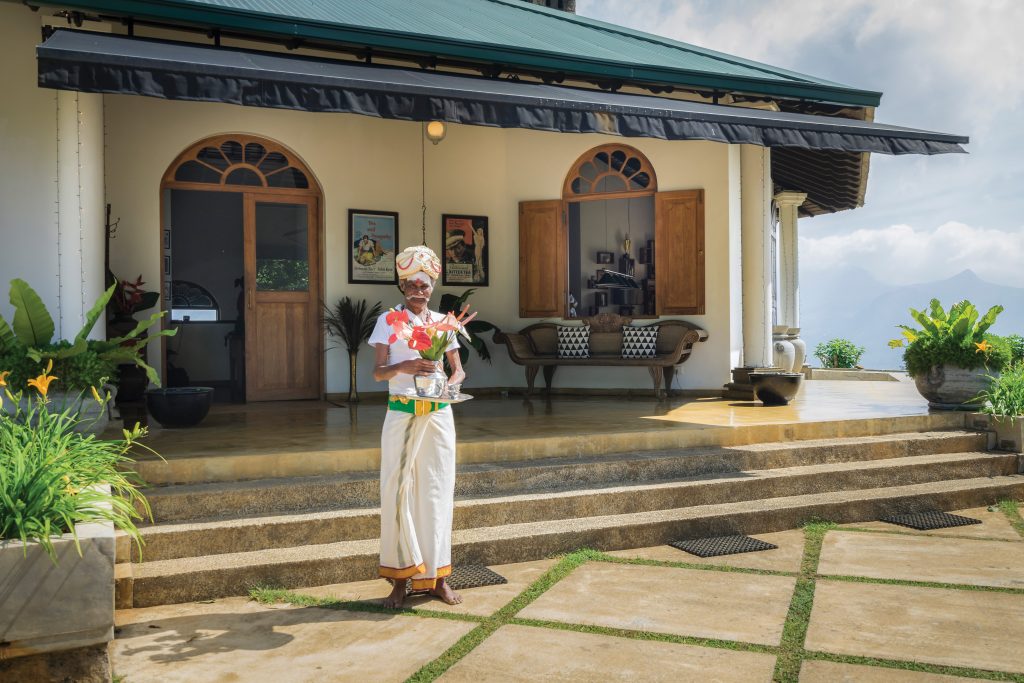 SEE THE CICERONE
A trained guide—who has gone through years of certification and can answer anything and everything about Sri Lankan culture, landscape, animals and landmarks—accompanies groups on every trip. They are a gold mine for interesting tidbits. Here, some of the things I gleaned.
Lettering in Sri Lanka is uniquely circular because the script is easier to write on leaves.
Egg hoppers are like a Sri Lankan pancake, but are made with rice flour and coconut milk. The crispy delicacies take the form of a bowl and come with an egg.
Worldwide, Sri Lanka is the largest producer of orthodox tea and the fourth-largest producer of tea overall.
The Sri Lankan elephants you'll see on safaris are the largest and darkest of Asian elephants. They weigh up to 12,000 pounds and roam in herds of 12 to 20.
REI Adventures
Departures through December
866.411.1209