Chef Frank Bonanno and his wife Jacqueline stand shoulder-to-shoulder with their staff to help them be the best at what they do. That energy, passion and commitment to something greater shines through in every one of their unique Bonanno Concepts' restaurants. We asked Chef Bonanno about his reputation as a mentor in the Denver food community, among other things.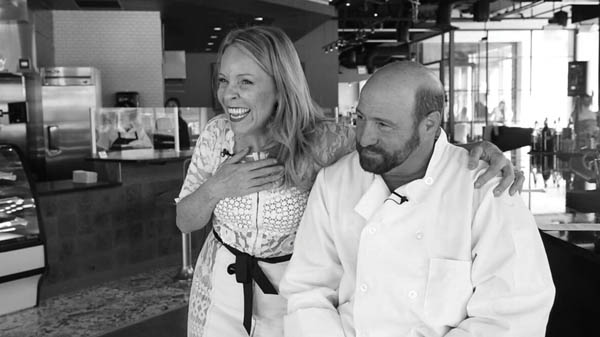 AvidLifestyle: You have a long history of influence in the Denver dining scene, including training employees who have gone on to open their own restaurants. It's a lot like parenting. How do you feel about your restaurants serving as a spawning ground for future talent?
Frank Bonanno: We've had the joy of seeing more than 30 people move directly from general manager or executive chef positions to open restaurants of their own. It's more like coaching than parenting, and I'm really proud that we've developed a culture of innovation and leadership that motivates future restaurateurs. Bonanno restaurants have inspired an entire culinary scene in Denver and the West. How cool is that?
AL: Owning restaurants is much more than making good food and providing an inviting experience. Your restaurant group was the first to get your teams vaccinated during the pandemic, create a tipping pool and pay competitive wages. What do you think makes a good restaurateur? What changes would you like to see in your profession as a whole?
FB: A good business leader is part of the community—the work community, the neighborhood, the city, the industry. I'm always looking for ways to grow my community, and I think the best thing that could happen to the restaurant community in the next five years would be to keep
the outdoor-dining scapes that truly integrated our businesses and our neighborhoods, to remove tipping and take some of the lobbying teeth away from chain restaurants.
AL: The challenges of owning restaurants have never been greater as food service transitions to this new normal of a post-pandemic crisis. Have the hallmarks of good food and service changed as a result?
FB: People are dining out to be delighted. We've been literally pouring onto the streets to commune over food and wine, to find ways to laugh and toast, even when it seemed dangerous or hopeless. It's OK to laugh out loud in public. No, it's crucial. Dining isn't stuffy, it isn't slow, it isn't serious. It's joy and celebration. It's life.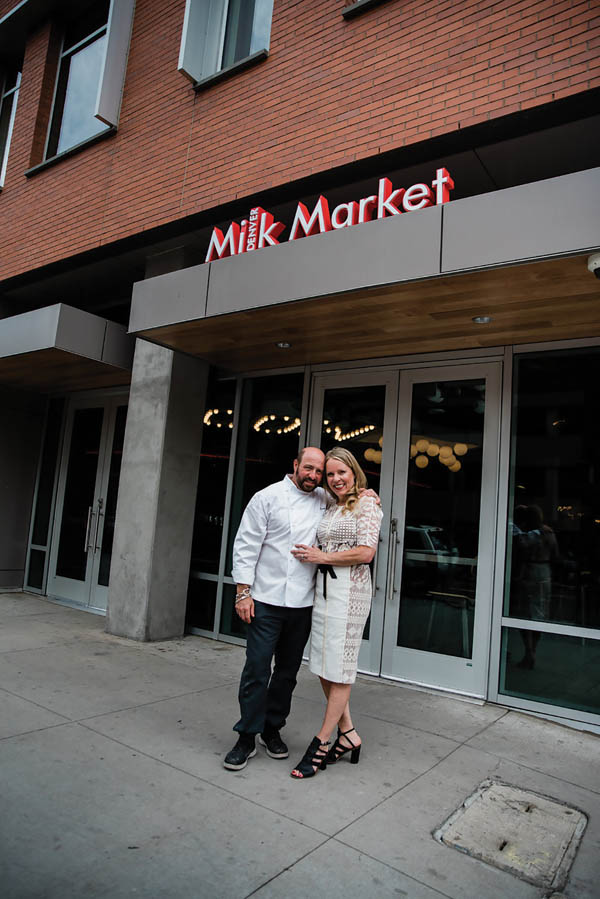 AL: Since the holidays are approaching, what family traditions will you hold dear this year?
FB: My sons are both at college this year, and when they're home, I aim to feed them. Their friends will drift over for a house that smells like bacon in the morning and bread baking on Wednesday afternoons, and we'll play the board games that we all got really good at these past two years. When it's snowing, though, it's the middle-of-the-night linguine, simple and delicious. Luca finds me chopping garlic in the dark, and he gets the water going. Marco, all messy in his pajamas, grabs the bowls and sets the counter for four. Jacqueline's always last to this celebration in the winter kitchen, stepping over the dog to pour the wine and light the candle.
EDITOR'S NOTE: Recent global events put a lot of strain on restaurant staff. Always looking for ways to improve the lives of their staff, Bonanno Concepts hired a wellness director to assist staff with mental-health challenges associated with their jobs and stressors of life. Qiana Torres Flores, licensed professional counselor, leads free and confidential group sessions, mediates conflicts and is available for one-on-one sessions for the restaurant group's 400 employees.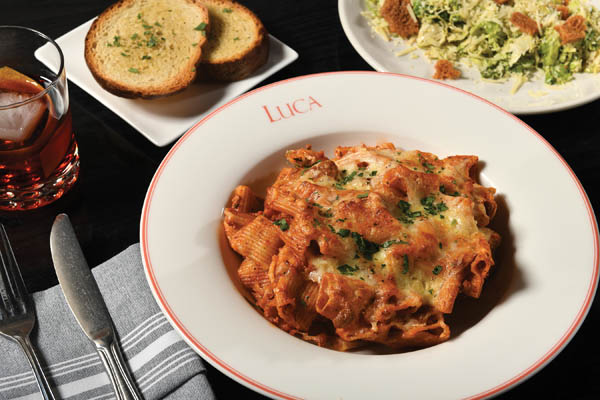 Chef Bonanno's Concepts
Mizuna
The flagship Bonanno restaurant, Mizuna is an American-style eatery steeped in French tradition.
225 East 7th Ave., Denver
Luca
Named for the eldest Bonanno son, Luca dishes up rustic, wood-fired Italian and handmade pasta.
711 Grant St., Denver
Osteria Marco
Named for the youngest Bonanno son, this is a lively Italian tavern and artisan pizzeria.
1453 Larimer St., Denver
Green Russell
A chef-driven cocktail joint featuring spirit-forward and spirit-free delights.
1422 Larimer St., Denver
Russell's Smokehouse
The flavors of the Colorado West inspire this low- and slow-smoked comfort food.
1422 Larimer St., Denver
Vesper Lounge
This neighborhood watering hole is for those who love tap cocktails and Mediterranean bar food.
233 East 7th Ave., Denver
Salt & Grinder
For a quick bite, check out this New Jersey-inspired deli boasting house-cured salumi.
3609 W. 32nd Ave., Denver
French 75
With its open kitchen, this casual French bistro offers dinner and a show.
717 17th St., Denver
Denver Milk Market
Chef Frank Bonanno envisioned this all-local 16-concept food and bar hall.
1800 Wazee St., Denver
Lou's Food Bar
Heat things up with Nashville-style hot chicken and down-home sides. Then cool the burn with gelato.
701 Grant St., Denver