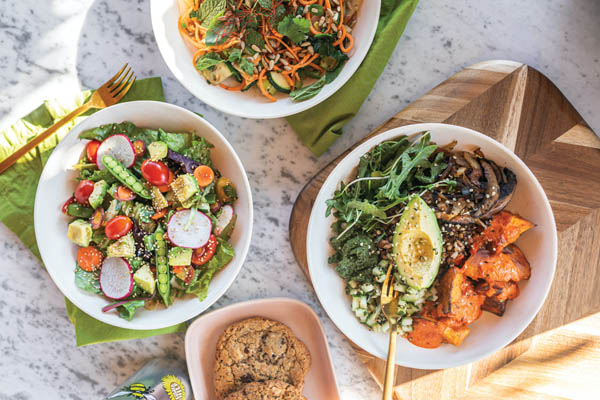 Where else other than Flower Child can you park your yoga mat before sitting down to an amazing meal? This come-as-you-are healthy concept restaurant is always hopping. Flower Child's menu includes bountiful salads and Buddha-style bowls such as the year-round Mother Earth, with a blend of ancient grains, grilled sweet potato and portobello mushroom, topped with avocado, cucumber, broccoli pesto, charred onion, leafy greens, red pepper miso vinaigrette and a sprinkle of hemp seed. It's good just as-is, or you can add a meat, seafood or plant protein. There is an option to make your own plate – pick a protein and two sides like cracked cauliflower and quinoa with date, currant, pistachio, Greek yogurt, cilantro, mint and you are good to go. The menu changes out with the seasons, so the food is kind to Mother Nature and your body. Flower Child has larger portion options for catering, feeding a family or a crowd.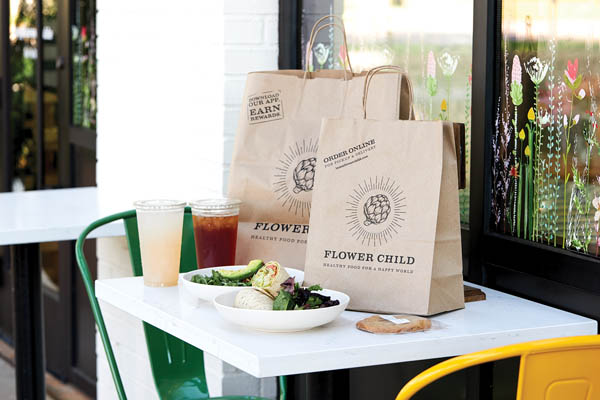 3110 East 1st Ave., Cherry Creek
303.388.1878; iamaflowerchild.com
Giving up carbohydrates doesn't have to be a drag. When you order take out at Keto World, it's like having your own low-carbohydrate chef. In fact, Shannon Barnes, the co-owner and chef, is the talent behind the culinary creations. Order per meal, or you can pick up enough food for the week. Some customers look for their favorites online such as lemon grass and chicken pho, spaghetti squash alfredo and fully-loaded cheeseburger cups and buy enough to freeze. And of course, any keto diet includes the fat bombs like frozen peanut butter pie, German chocolate cake and chocolate chip cookie dough. The entire menu is keto and gluten free.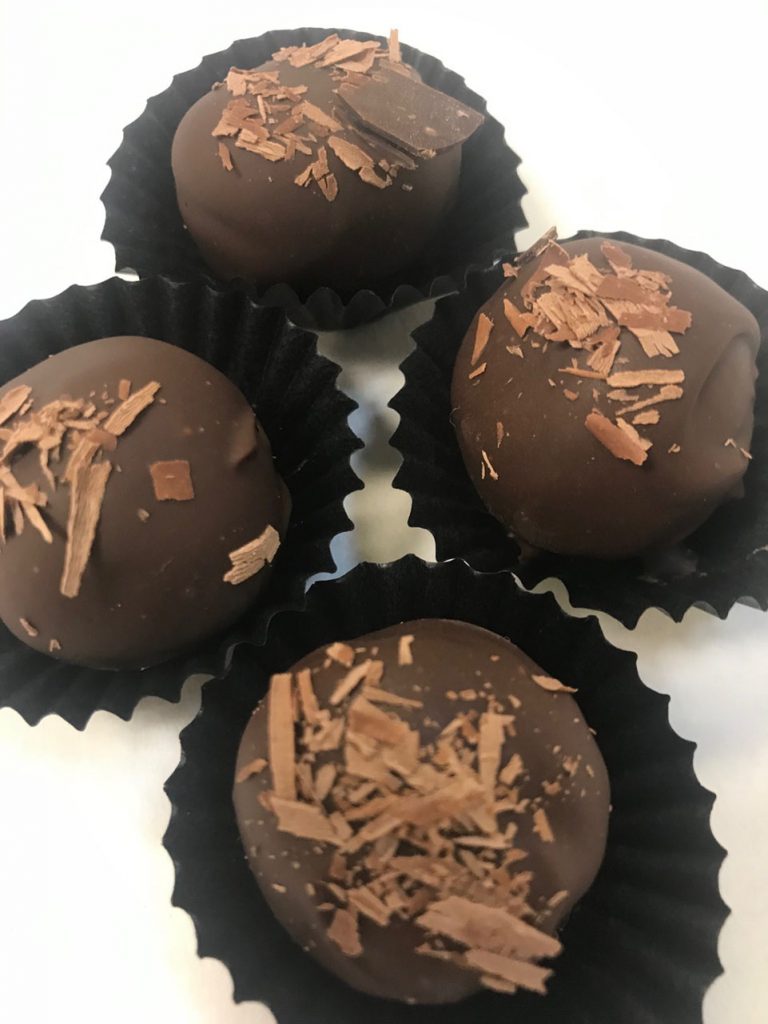 9447 Park Meadows Dr., Lone Tree
(Inside Grillin' Wings & Things Restaurant)
833.328.5386; ketoworldkitchen.com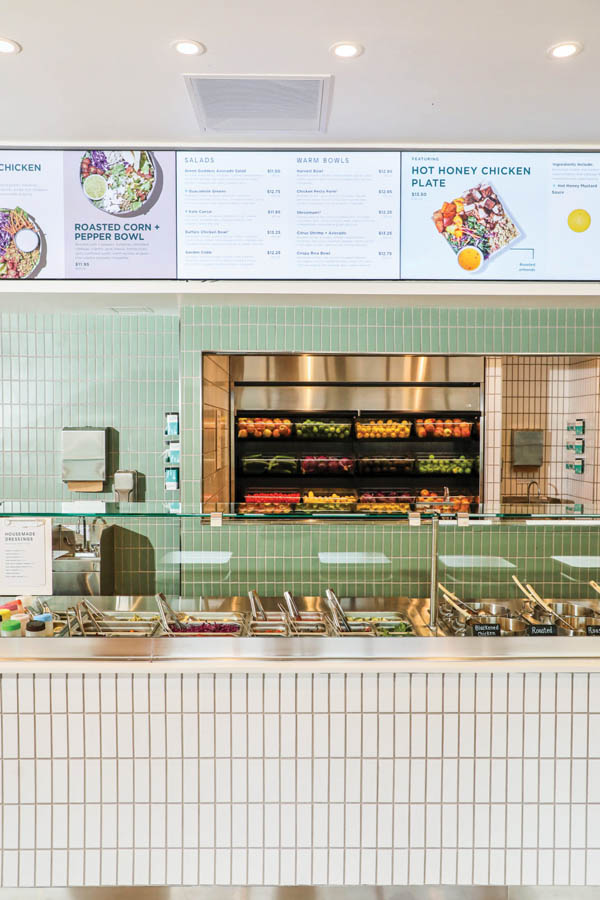 When you want quick, healthy and plentiful plates, Sweet Green delivers (and you can pick it up). This locavore restaurant specializes in global dishes with local sourcing, with deep relationships with Colorado providers. Though not fully local or organic, Sweet Green goes the extra mile to support local farmers and sustainable suppliers, and even personally visits every local farm. Favorites include: fish taco bowl with a good size portion of salmon, quinoa, avocado and shredded red cabbage; the hot honey chicken protein bowl with blackened chicken, kale cabbage slaw, hot roasted sweet potatoes drizzled with a hot honey sauce (need we say more). It's easy to modify ingredients, order online or through their app.
275 Saint Paul St., Cherry Creek North
720.730.7750; sweetgreen.com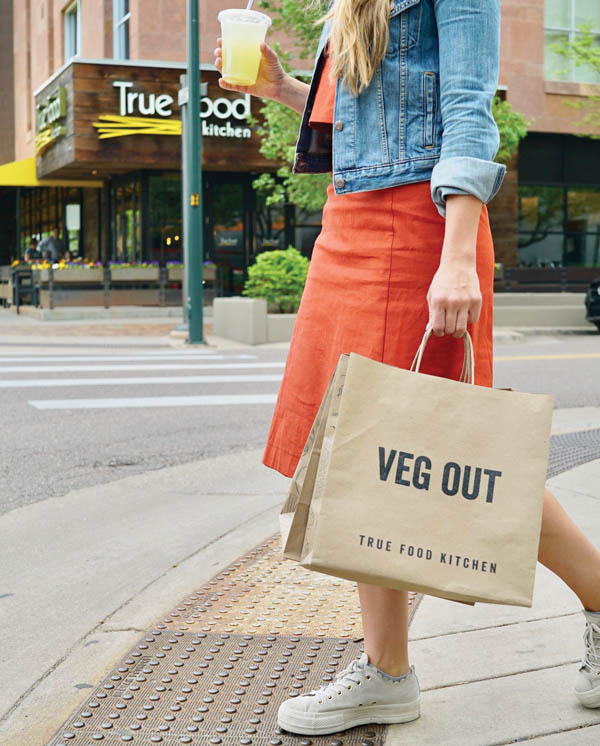 It wouldn't be right not to mention the healthy queen bee of Denver. The older sister to Flower Child, True Food never fails to inspire. Sips, salads, starters, main dishes and healthy desserts – it's all there and good for you. You don't have to be a vegan to appreciate the vegan burger with meaty portobellos, walnuts and beets, topped with butter lettuce, pickled onion, vegan cheddar on a flaxseed bun. For heartier appetites, the gluten-free lasagna bolognese with fennel chicken sausage, mushroom, organic spinach, ricotta and herbs never disappoints my favorite dining companion. Even the kids' menu is healthy with pizza margarita, chicken teriyaki bowl and a grass-fed burger with carrots and hummus. Don't forget to check out the weekend brunch menu.
2800 East 2nd Ave., Cherry Creek North
720.509.7661; truefoodkitchen.com