YOU'RE READY FOR THE NEW, COOLER SEASON, BUT YOUR LOCKS MIGHT NOT BE. "After summer, hair can be brittle and dry from exposure to heat, chlorine and sun," says hairstylist Kellie Moses of Centennial's F.U.E.L. SALON AND SPA. Until, that is, Moses' healing tips come into play. Consider this your restorative hair-care guide.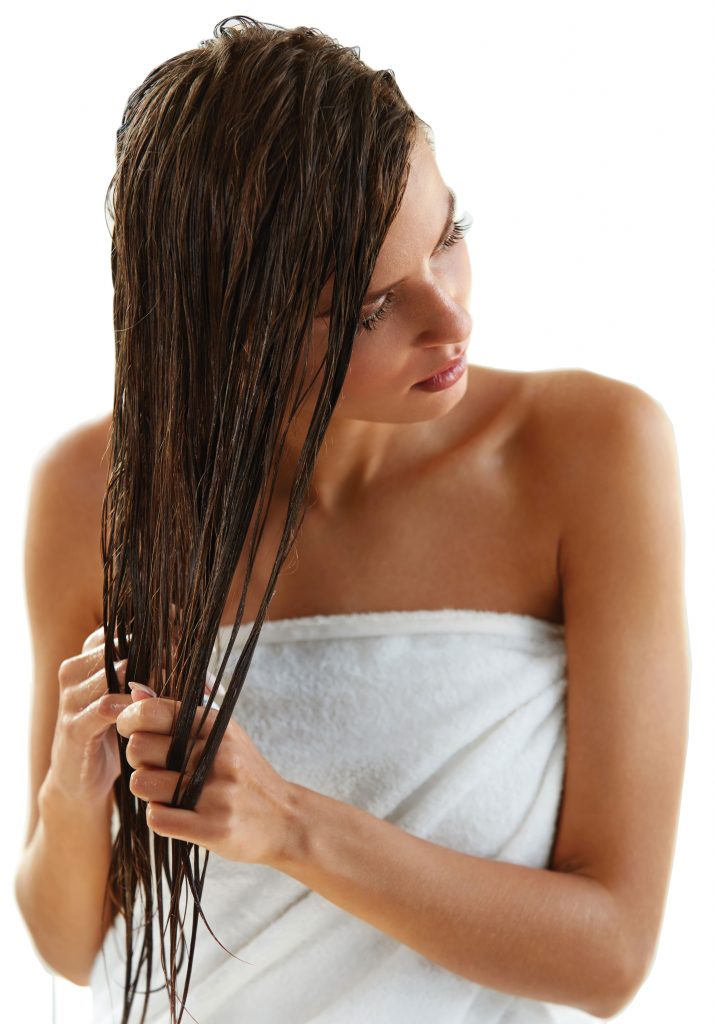 CONDITION FREQUENTLY
"Everyone in Colorado needs the Nutritive 8-Hour Magic Night hair serum from Kérastase to detangle, moisturize and protect hair. Apply before bed on wet or dry hair and you're good to go the next morning, whether you wash your hair or not. Also, get a conditioning treatment from your stylist the next time you're in the salon. These are good to do year-round, but are especially important when the seasons change—the treatment can address specific issues like breakage, dryness or dullness. Our Kérastase Fusio-Dose treatments only take a few extra minutes at the shampoo bowl."
TAKE ADVANTAGE OF HAIR MASKS
"Masks provide nourishment from within. Simply massage a quarter-sized amount of Kérastase Nutritive Masque Magistral, one of my favorite masks out there, on hair—including the ends—and leave in for five to ten minutes before thoroughly rinsing."
FIGHT STATIC WITH MOISTURE
"It's critical to lock in moisture for static-free hair. Kérastase Nutritive Nectar Thermique is a great leave-in option because it protects hair from heat up to 450 degrees F, helps nourish hair fibers and smooths away dull, rough surfaces for shine."
DON'T OVER SHAMPOO
"Washing your hair every other day will keep it from drying out."
KEEP UP REGULAR HAIRCUTS
"Regular haircuts—I suggest every eight weeks—help address breakage and maintain steady growth."
Ready to Update Your Look?
Moses weighs in on of-the-moment styles.
CUT
Bobs are back and can be pulled off in classic, blunt and angular cuts. "We're also seeing pixie cuts, but with a little more volume for a modern take," Moses says. Another big trend is textured and flirty "curtain bangs" that part down the middle and sweep down to the sides, framing your eyes like, you guessed it, curtains.
COLOR
"For blondes, we'll see more caramel and soft-blonde shades," she says. "On darker blondes or women with medium-brown hair, a deep caramel or warm toffee color adds richness. Darker hair looks great with a chocolate brown or deep auburn tone."
COIFFURES
"A sleek, straight and low ponytail with a middle part really gets down to business," says Moses. "For curly hair, a loose, air-dried wave with combed-through curls will soften manicured ringlets. Use Ouidad's Advanced Climate Control Featherlight styling cream for a little bit of control without an overly styled look."
GO TO THE PROS
F.U.E.L. Salon and Spa
Centennial: 303.284.6174
Highlands Ranch: 303.683.1649