If we're being honest, we must admit that we always dine at the same dozen eateries, maybe less, including takeout and delivery. We have settled for the familiar in recent years, but it gets boring ordering the same old pad Thai week after week after week. Luckily, a bumper crop of new eateries has popped up across the south metro area, dishing everything from Hawaiian garlic shrimp and smoked salmon carpaccio to Maine lobster rolls, Norwegian lemon cake and vegan chilaquiles.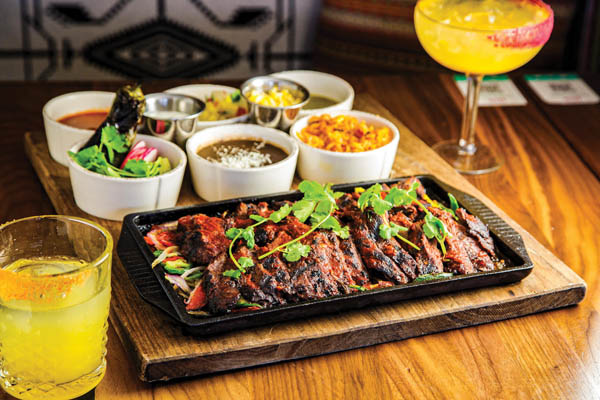 My Neighbor Felix
The neighborhood's most striking new culinary face is the long-planned Centennial location for My Neighbor Felix, a growing Colorado-born concept with locations in Denver and Boulder.
The 11,000-square-foot, two-story destination with an eye-grabbing westward view is set to open in September, featuring artwork from Mexican artist Erick Garcia and a large patio with an outdoor bar.
Built to be group friendly, My Neighbor Felix specializes in shareable items from appetizers to desserts drawn from all seven regions of Mexico. Main dish platters for the table feature carne asada fajitas, mole chicken or the top-seller, Chilhuacle skirt steak dished with tortillas, guacamole, charred jalapeños and adobo sauce. The sharing extends to the beverage roster with a 56-ounce margarita for two (or three) and a flight of eight margaritas.
7209 Clinton Street, Centennial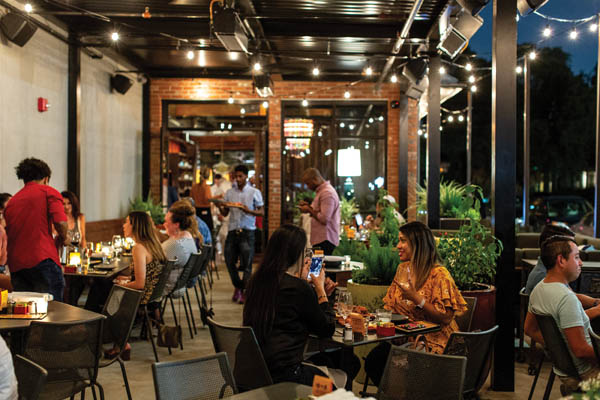 Postino WineCafé
Postino WineCafé is popping open its yellow patio umbrellas, rolling up its garage-style doors and serving the Highlands Ranch community. For seven years, Postino has won the hearts and mouths of Denver diners—one glass of wine and bruschetta board at a time.
Known for creating funky, sophisticated and vintage-inspired spaces, the Postino team proudly dubs the Highlands Ranch location as one of their coolest patios yet, with its expansive, umbrella-lined sunken patio that harkens to a '70s-style conversation pit. Each Postino's features a unique interior focal point, and this fourth Colorado location is no exception. Here you'll find floor-to-ceiling board games, among many other fun and funky design details.
But … the food. The menu changes seasonally, but there's always their known-for 12 varieties of bruschetta and the filling charcuteries boards. The "Snacky Things" menu includes crispy maitake mushroom, butter-poached shrimp scampi, sweet potato wedges and more. To pair with your meal, choose one of the more than 30 by-the-glass varietals or 10 beers on tap. You'll find your Colorado favorites such as Odell, Great Divide, Left Hand, Oskar Blues, Upslope and more. Every Monday and Tuesday evening after 8 p.m., enjoy a bruschetta board and a bottle of wine—Postino's iconic "Board & Bottle" for just $25.
This might become your new go-to brunch spot with farm-fresh comfort foods like Umbria Egg Toast featuring scrambled egg with crèma and white truffle, crispy oyster mushroom and Parmigiano-Reggiano atop a toasted ciabatta; and the Smoked Salmon Carpaccio with Sicilian garlic yogurt, smoked salmon, capers, pickled red onion, avocado and dill. Brunch is available Saturdays and Sundays from 9 a.m. to 1 p.m. with $6 Mimosas and Bellinis.
Town Center
1497 Park Central Drive, Highlands Ranch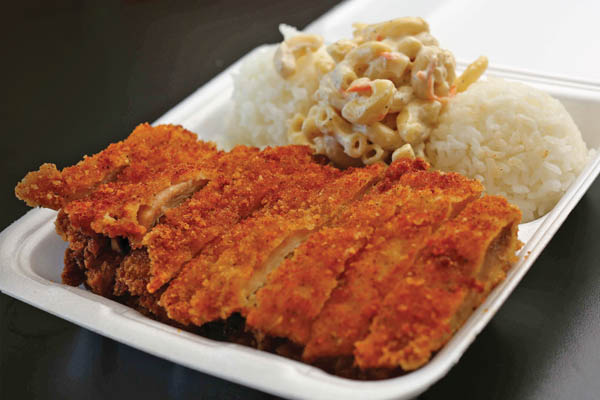 Hangry Ohana
Variations on Pacific Rim comfort cuisine fill the menu at this new Hawaiian eatery with a Texas mesquite accent. Traditional Hawaiian plates are loaded with Texas brisket, chicken katsu or Hawaiian barbecue chicken, plus mounds of bacon fried rice and mac salad. Entrees also include Kahuku garlic butter shrimp and comfy loco moco: beef patties smothered in brown gravy with over-easy eggs. For variety, check out the seaweed-wrapped Spam musubi and the Dole Whip—soft-serve pineapple sorbet.
9668 E. Arapahoe Road, Greenwood Village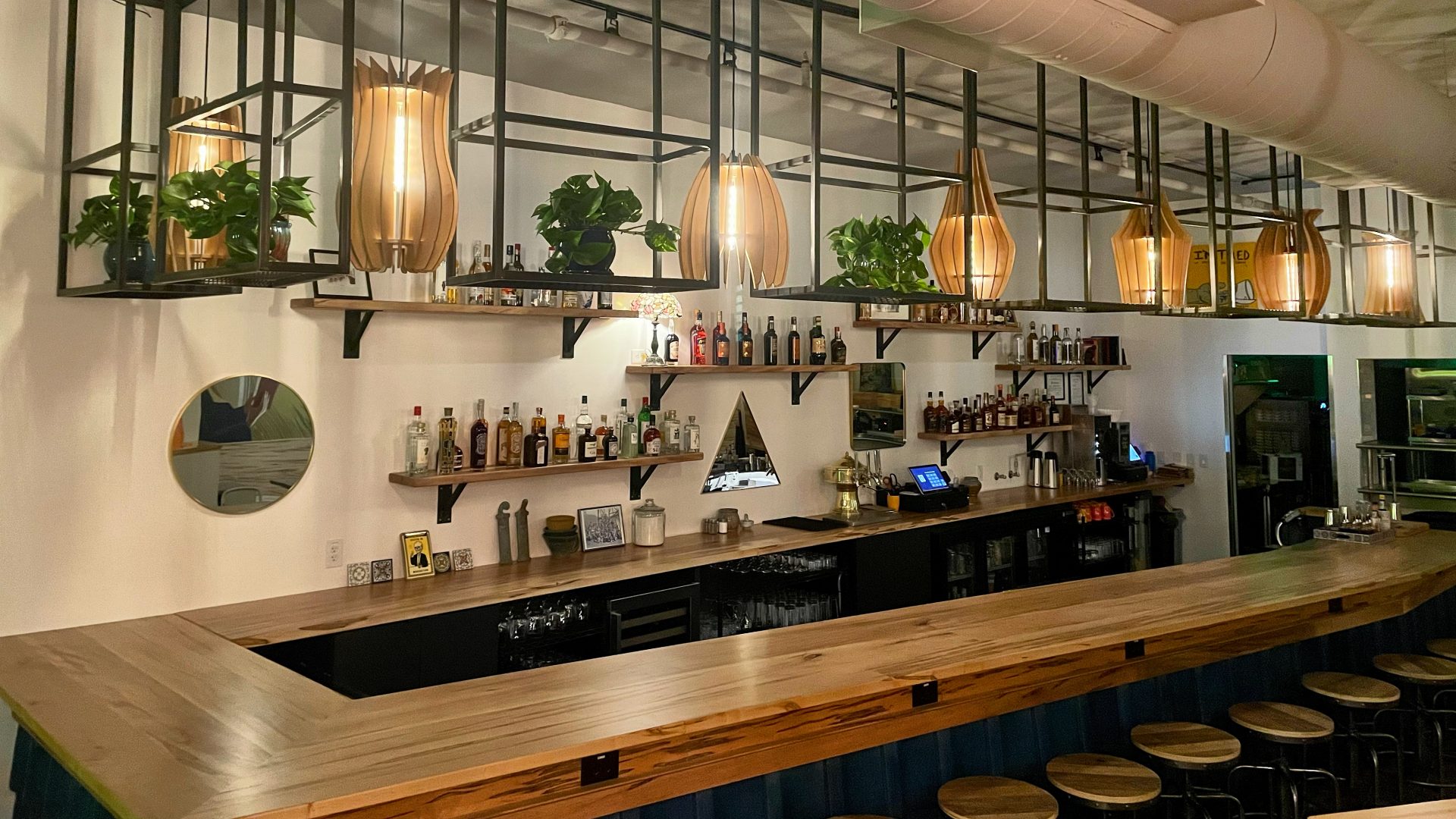 Fellow Traveler
Start them off with chile-garlic cauliflower and fried cornbread with red chile jam. Get them munching on a burrito jammed with chorizo-spiced cauliflower and potatoes or al pastor tacos with pineapple and braised jackfruit. Then, tell them it's all vegan.
This hip new eatery and bar has a way of winning over diners with big flavor noshes that just happen to be meatless. Even the fiercest never-vegan believer might cave in for the Fellow Traveler's grand finale, a warm chocolate cake with Oreo buttercream, peanut butter glaze and toasted coconut.
3487 S. Broadway, Englewood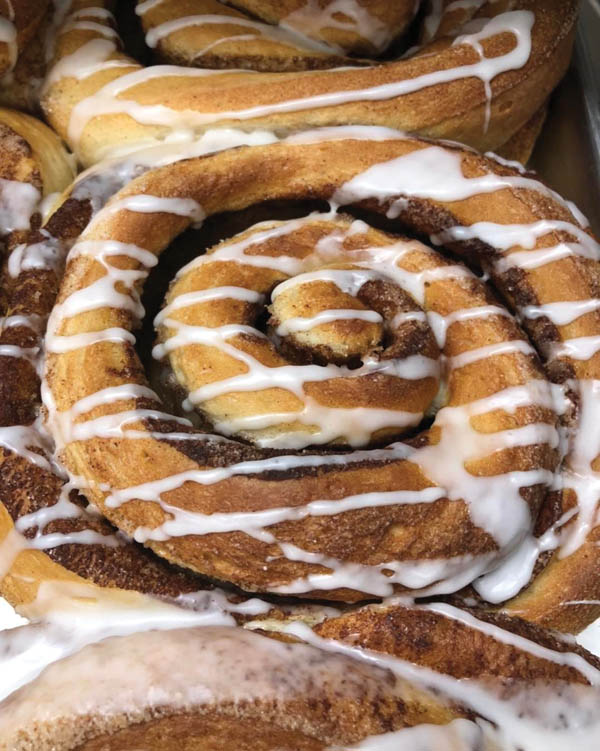 Ana's Norwegian Bakeri
It's worth visiting this inconspicuous Centennial shop just to inhale the cardamom-spiced air. The Norwegian-born owner/baker recreates breads and pastries from her hometown, such as sweet boller rolls, dark rye bread and iced lemon cakes. Get there early to snag some solskinnsboller, cinnamon rolls with a vanilla custard center. For a serious cinnamon experience, sample Ana's yeasted cinnamon raisin loaf—its crusty exterior is generously dusted with the spice. Use it to make stellar French toast.
6770 S. Yosemite St., Centennial
Toastique
We like a restaurant name that says what it serves. With locations coast to coast, Toastique is all about toasted bread with eight signature variations. The Smoked Salmon Toast is topped with smoked pastrami-style salmon, herbed cream cheese, pickled onion and a poached egg. Another favorite spreads walnut raisin toast with peanut butter, bananas, berries, peanuts and honey. Toastique's menu includes smoothies, collagen lattes and eight bowls, but a purist can order a simple side of buttered, multigrain toast.
9567 S. University Blvd, Highlands Ranch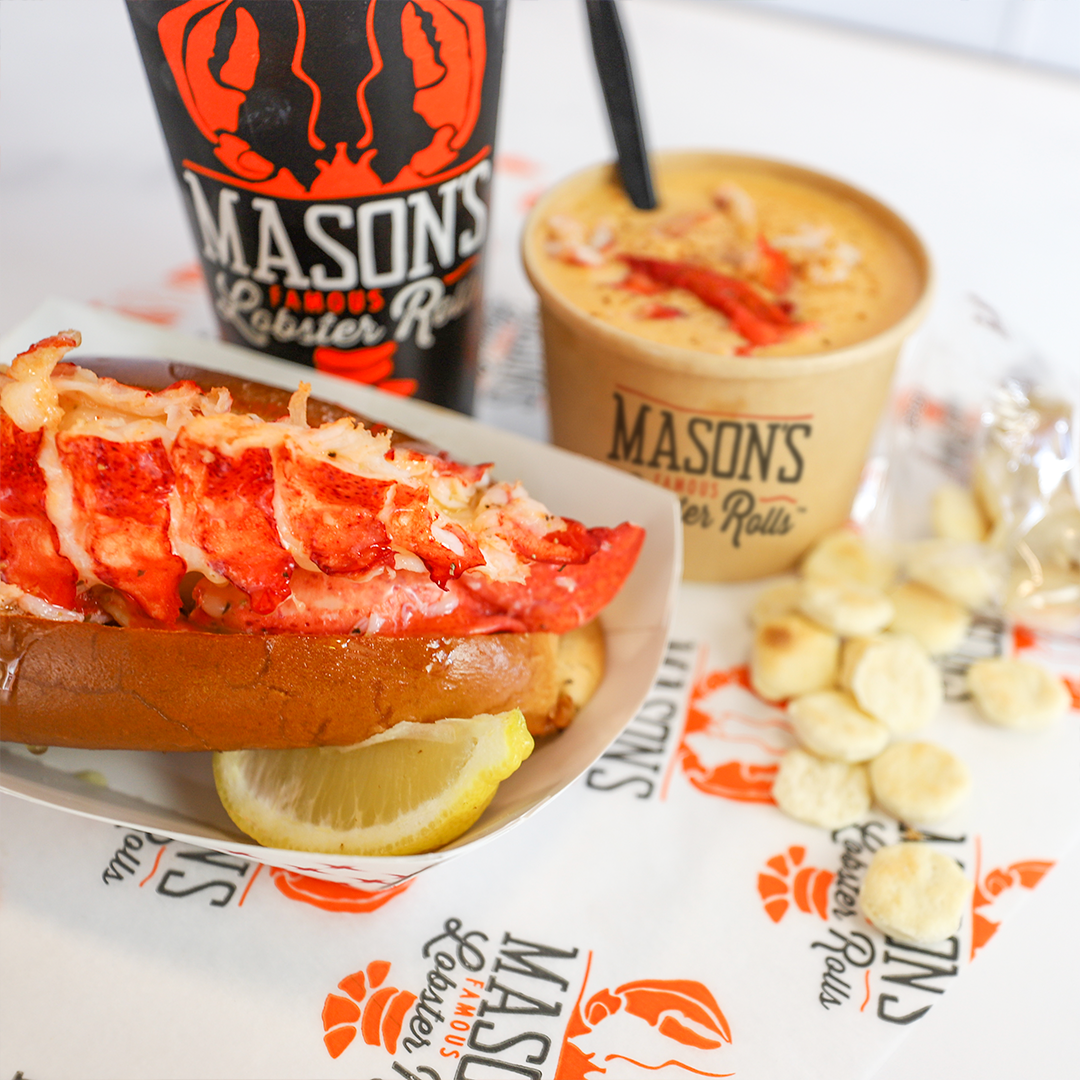 Mason's Famous Lobster Rolls
Plump, sweet chunks of lobster fill the three roll variations dished at Mason's Cherry Creek location. The simple Classic roll is steamed lobster served chilled with mayo and lemon butter, while the Connecticut roll features warm lobster tossed in butter. The Salad Roll is mounded with seafood tossed with celery, mayo and lemon dressing.
Serious fans can choose the Bar Harbor upgrade and get 50 percent more lobster, including choice tail meat. If you aren't into lobster, try the creamy New England clam chowder.
2415 E. 2nd St., Denver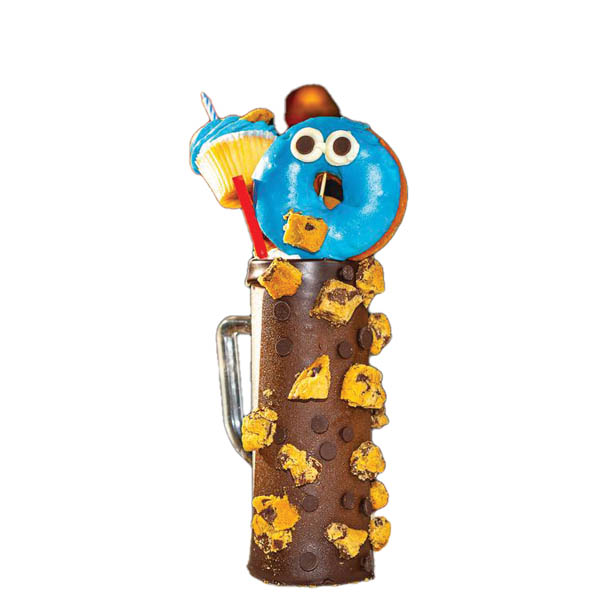 GET YOUR SWEET TOOTH ON!
Celebrity-loved Sugar Factory is coming to Park Meadows. Known for its over-the-top selection of candy and decadent desserts, including the $99 King Kong sundae that feeds 12 people, they also feature burgers, pasta, soups, salad and more. No opening date was available at press time but watch parkmeadows.com for more information.