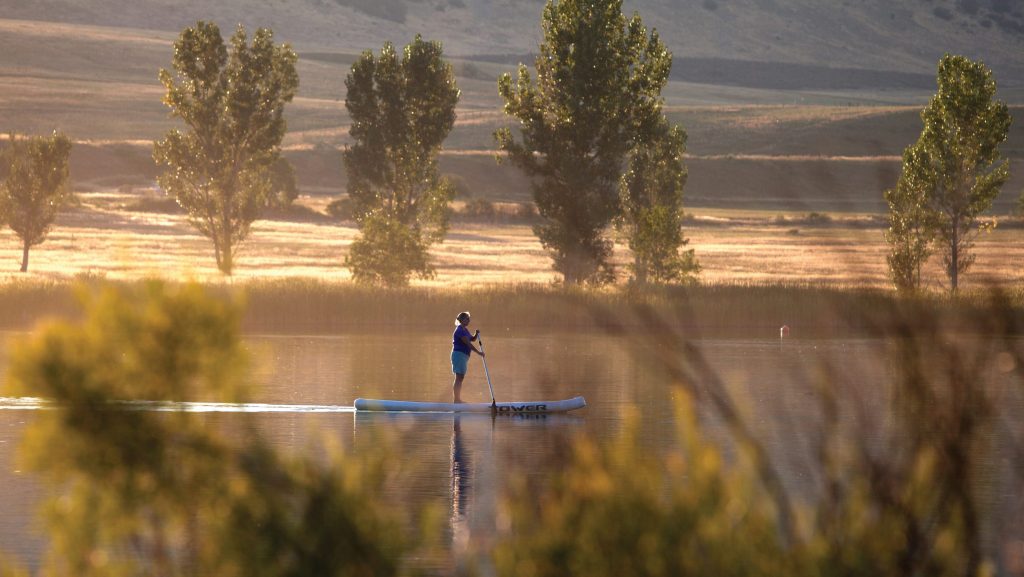 In his 1836 essay, Nature, Ralph Waldo Emerson wrote: "In the presence of nature, a wild delight runs through the man, in spite of real sorrows." I was reminded of this quote on my first hike after Colorado's stay-at-home orders were lessened. Normal social greetings were nearly nonexistent as mask-wearing hikers made every effort to stay six feet away from each other. The scene was unnatural and surreal.
I sensed however, even through the awkwardness, that we all felt incredibly grateful to finally be back on the trail in light of—and in spite of—the sadness and fear so many people felt during the initial COVID-19 lockdowns.
Some say being active outdoors is almost mandatory to maintain residency in Colorado. But it wasn't until being confined to our homes for such a long period of time that most of us wholeheartedly craved to be in the sun and participate in any activity that could keep us there a while.
The pull of Mother Nature could no longer be ignored.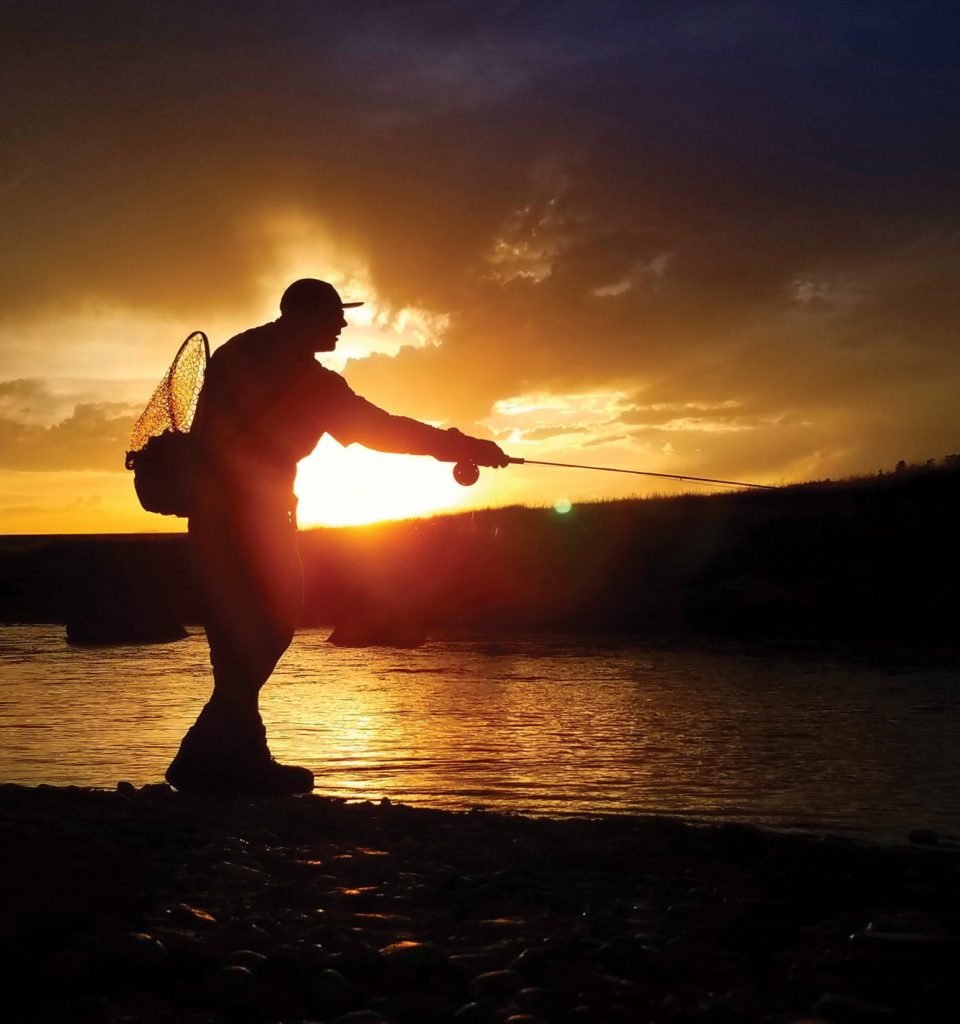 "During the quarantine, everybody just wanted to get outside. It's who we are as Coloradans," says Chelsey Christy, who together with her husband, Jonathan Messinger, are fly-fishing wade guides for Colorado Trout Hunters. You probably know a neighbor who's cast a line with the couple, if you haven't yourself, who also lead fly-fishing trips for Minturn Anglers. They stopped guiding during the lockdown, but still had to fish—as did, apparently, everybody else. "The rivers had weekend crowds [who tried to remain socially distanced], but all week long," says Christy. Adds Messinger: "It was almost out of control. It looked like it was the Fourth of July, and was more crowded than it normally is all season."
The only word to describe what outdoor recreation experts have experienced since March is also the descriptor for COVID-19 itself: unprecedented.
"We're trying to triage bikes at this point," explains Erik Swanson, owner of Aurora's Adventure Cycling, where requests for service on pre-owned bikes spiked as dramatically as bike sales (for south suburbanites and others)—both surging to never-before-seen levels. "A lot of people just wanted to get out and ride. They're not racing in the Tour de France next year. They just want to ride bikes with their kids."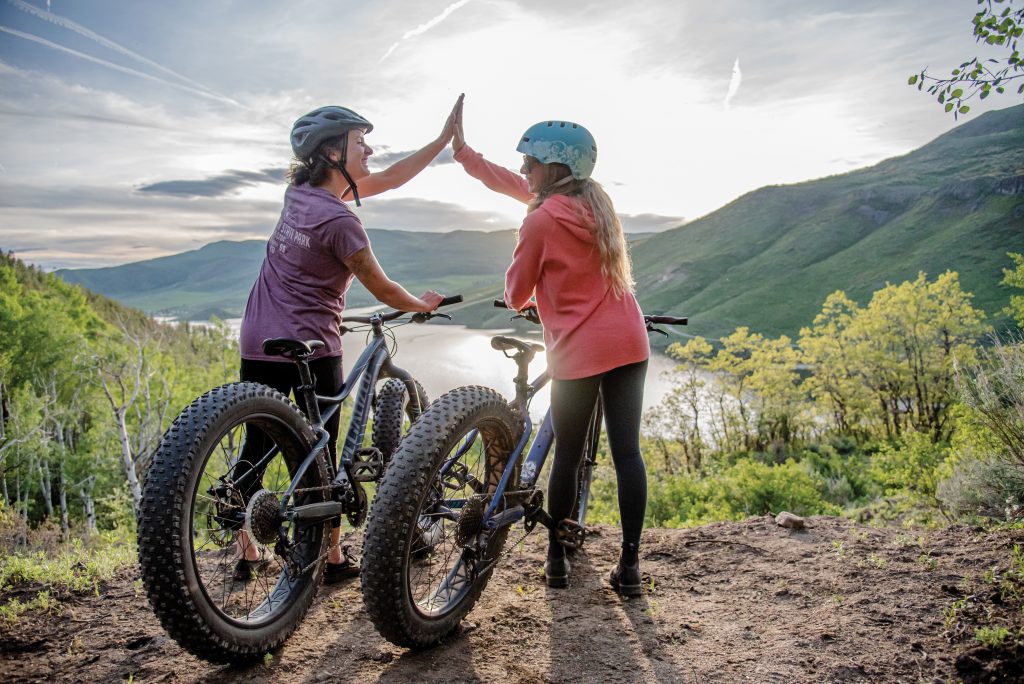 From mountain and road to hybrid and electric bikes, Swanson's shop has them all—normally. Early in the pandemic, Swanson and his team "had a ton of people come in and say, 'Now that the gyms are closed…,' or 'I can't run anymore, I want to buy a bike.'" He was still navigating the difficulties of getting new bikes in-store in June: "As soon as we get bikes in, we have them on the floor for about an hour before they're gone."
Hikers already know that tremendous usage spikes were also afoot on local trails and in visits to state parks. An example: Colorado Parks and Wildlife guest logs show that Chatfield State Park had in excess of 44,000 more trekkers in April this year, during the height of stay-at-home, than the same month last year. And Cherry Creek State Park? It saw a roughly 65,000-person bump in parkgoers in April of this year compared to last year. "Many parks are saying midweek traffic has rivaled prior-year July Fourth traffic," says Colorado Parks and Wildlife Statewide Public Information Officer Bridget Kochel.
Closer to home, "the High Line Canal has proven to be essential during this pandemic," says Suzanna Fry Jones, director of marketing and community outreach for the High Line Canal Conservancy. "We have testimonies from Conservancy supporters and trail users of their appreciation and love for the canal being greater than ever."
No one has been able to get enough of golf either: "Our golf courses opened on Saturday, April 18, and all four courses have been at capacity ever since," says Becky Grubb, communications manager for South Suburban Parks and Recreation.
After receiving 30 fly-fishing trip cancellations in April, Christy and Messinger were finally able to get back to wade guiding in early May. Long-time clients and new fly-fishing enthusiasts alike were lining up: "The cool thing about fly-fishing is it already follows the 'social distancing' guidelines," says Messinger. "Just by having fisherman's etiquette—which is basically, 'Hey, don't fish next to me. This is my spot.'—social distancing is built in.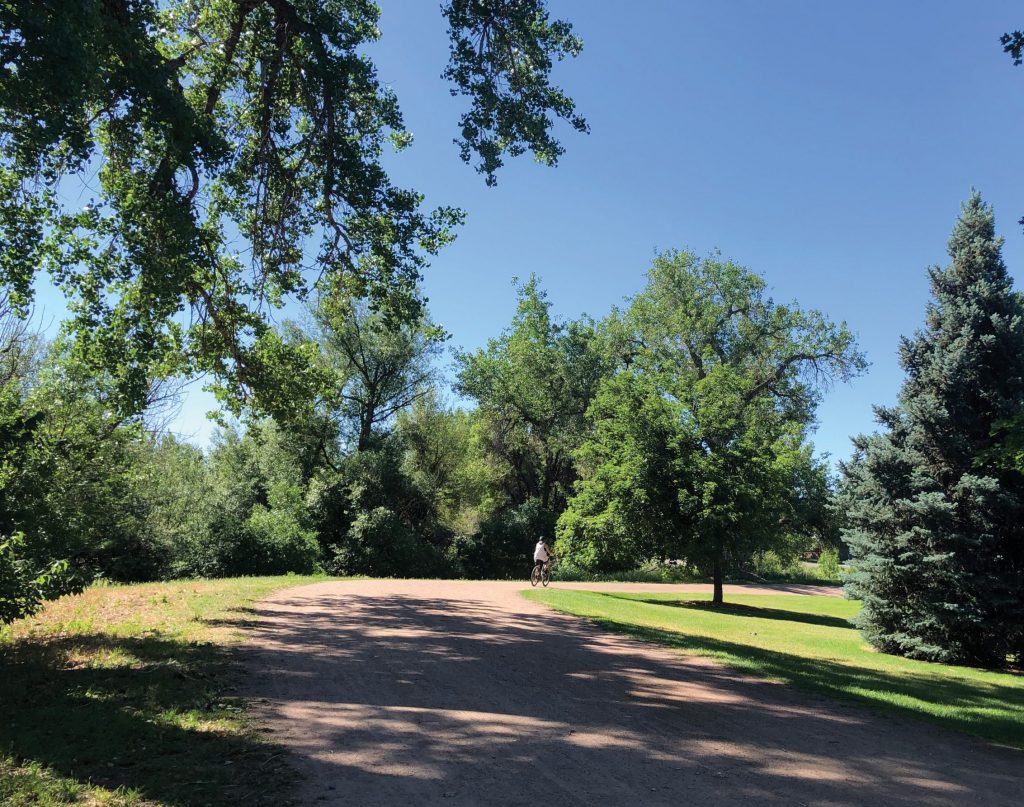 "Guidelines" have been everyone's biggest hurdle when it comes to outdoor activities. "It is hard to navigate the constantly changing landscape right now," says Grubb. "To help our residents, we created a site that lists all of our openings and current regulations."
Says Jones: "Almost immediately, the Conservancy placed signs along the High Line Canal to encourage social distancing; trail users will see updated signs in high traffic areas. We also continue to educate trail users with a comprehensive COVID-19 information page on our website, as well as social media posts."
The day this story was filed, Colorado Parks and Wildlife announced all campgrounds—including cabins, yurts and camping for groups of 10 or fewer, as well as State Wildlife Areas (SWAs)—were open. The only exceptions being in counties with remaining health orders or areas remaining closed by county request.
Throughout COVID's uncertainty, something has remained constant: a great revival of our love for the outdoors. It's been a wild delight in a time of sorrow.
KNOW BEFORE YOU GO
With guidelines continuing to evolve, it's important to keep up with the changes. Visit these resources to find the most up-to-date information.
COLORADO PARKS AND WILDLIFE
FOR UPDATES ON:
• How CPW staff is minimizing exposure risk
• What you can do to minimize exposure
• Park pass replacement, exchanges and voucher redemption
• Camping
• Office & visitor center closures and continued service
• Cancelled events & classes
• Permits & licenses
• Hunting (including turkey and big game) and fishing
• Boating
• Watercraft inspection and decontamination stations
SOUTH SUBURBAN PARKS AND RECREATION
FOR UPDATES ON:
• Athletics leagues
• Ball fields
• Basketball courts
• The BMX track
• Day & summer camps
• Carson Nature Center
• Colorado Journey Miniature Golf
• Cornerstone Park batting cages
• Dog parks
• The Family Sports Center
• Avalanche Grill
• Golf courses
• Ice arenas
• Outdoor pools
• Pickleball courts
• Picnic shelters
• Playgrounds
• Recreation centers
• The registration office
• Skate parks
• Sports Dome
• Indoor and outdoor tennis courts
HIGH LINE CANAL CONSERVANCY
FOR UPDATES ON:
• Programs, events and other get-togethers
• Best practices while on the trail
• Stewardship program procedures
• Resources that explain overall community safety for neighborhoods along the canal