Celebrity fitness trainer Natalie Uhling—founder of NUFit—has helped women around the globe achieve their fitness goals through her brand and her other fitness-related roles. She has worked with fitness leaders, professional athletes and celebrities, among others. She was a female ambassador for Under Armour and a lead female trainer on an NBCU TV platform Radius Fitness. Various media outlets have featured her, including Shape and Women's Health magazines. After moving to Colorado in 2015, she spent two years as the master trainer for the Denver Broncos Cheerleaders.
Today, she's a mom of two, and she teaches her signature fitness method—a full-body workout that fuses dance and spot toning, all wrapped up in self-love, empowerment and fun—to one-on-one clients. "Once I had kids, I wanted to do the 'drop-off-and-pick-up thing' so this schedule works best for me and where I am in my personal life," she says. Uhling recently chatted with us about everything from the reasons busy parents should make time for a workout (it's not what you think) to her addictive Spotify playlists.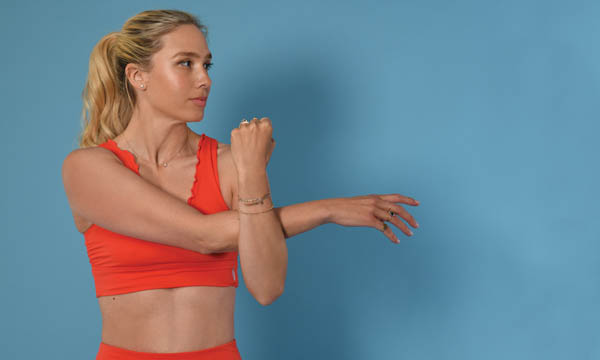 What brought you to Colorado?
We just wanted a lifestyle change, to be honest—sunny skies and great weather! I lived in New York for 11 years, went to the Fashion Institute of Technology and graduated with a bachelor's degree in advertising and marketing. Later I worked for Ralph Lauren in product development in the footwear division and later in their marketing division. And I met my husband in New York. He's in private equity and runs his own shop, so we were able to literally pick on a map: "Where do you want to live?" I grew up in Idaho, so the West and big skies and good weather and mountains are very familiar to me. So, we thought, "Let's go to Denver." And we did.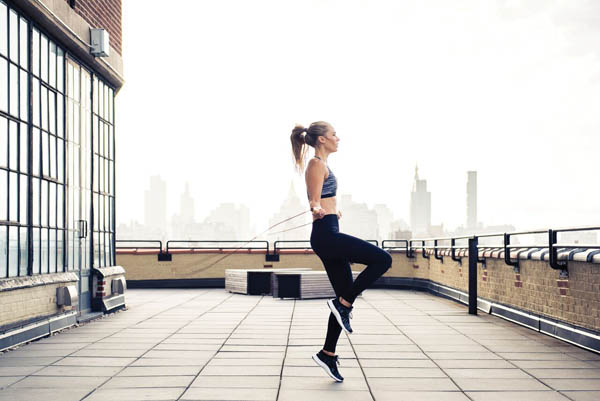 When did you start NUFit, and why?
I started it in 2012 with beta classes, and it took off. While working at Ralph Lauren, I always taught fitness classes as my side hustle. But there were no studios, and then everything popped: Soul Cycle, Barry's Bootcamp. Things started getting hot in the fitness area, and I thought, "Okay, I can actually make a living at this." NUFit is a hybrid of dance, cardio and toning, with really great music. My clients love my energy, and that we work a lot of the accessory muscle groups with light weights, lots of reps and in tons of different ways. The results are amazing.
Simultaneously, I was doing fitness modeling and signed an exclusive deal with Under Armour in 2012. I was the face of the brand, traveled all over the country for them and worked with Misty Copeland, Tom Brady and Lindsey Vonn … just to name a few. I signed another three-year exclusive deal with them, and my agency at the time had never seen someone who wasn't a pro athlete sign an exclusive with a brand like this.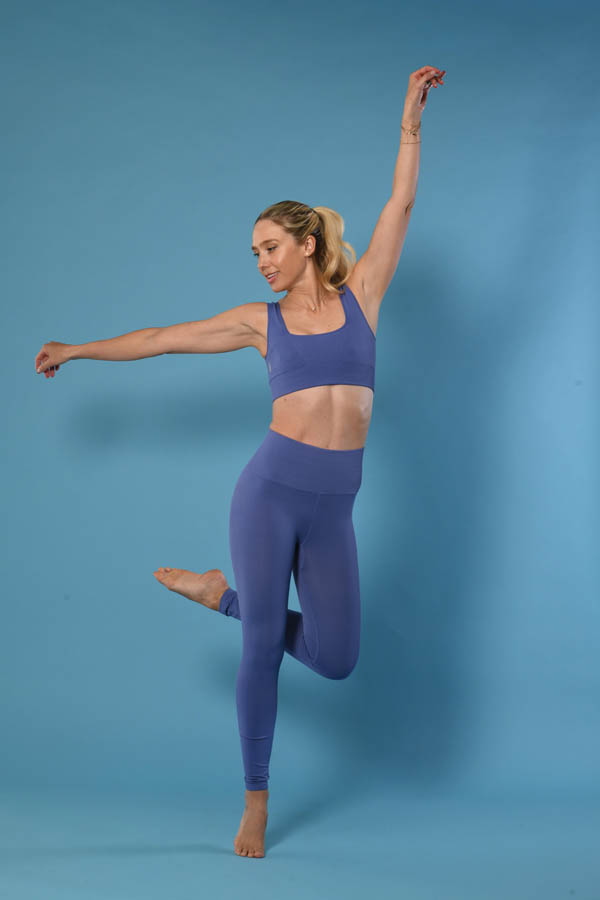 So cool! How are you embracing Colorado's particular brand of wellness?
Well, we grew up skate skiing or Nordic skiing. We go up to Devil's Thumb Ranch and skate ski all the time. It's super fun because we can pull the kids in the sleigh behind us. It's really aerobic. And we love to hike with our Goldendoodle. In Aspen, Electric Pass is a really fun one that we love. And then Devil's Thumb, we've done that a ton.
You're a full-on Coloradan! Very inspiring. What's your wellness routine?
Since becoming a mom, my focus on being in shape has shifted. I believe the body needs to be in shape, but my real focus now is the mind. We exercise because of mental health, and that's been so key for me. Exercise can be a saving grace for anxiety, depression … all that stuff. In my early twenties, I'd care about having a six-pack, but now it's all about mental health. And that's the focus for my clients, too. I wake up every day being so grateful that I can move my body. It just shifts everything in my day.
When did you fall in love with teaching fitness?
I've wanted to do this since I was a kid. If you had asked me in junior high, even then, I would have said: "I just want to teach aerobics!" I taught kickboxing when I was in high school. I've been a part of this whole thing for a long time and love the community. Fitness brings so many amazing people together that you would've never met if you didn't see each other in a studio or have a commonality in terms of movement. I've met my best friends because of fitness.
Last question. Do you have a couple of songs or artists you recommend for workouts?
Sure! All of my playlists are available on Spotify; my profile is natalieuhling. My workout stuff is all there, just click to follow. My clients love my playlists for all of their workouts.