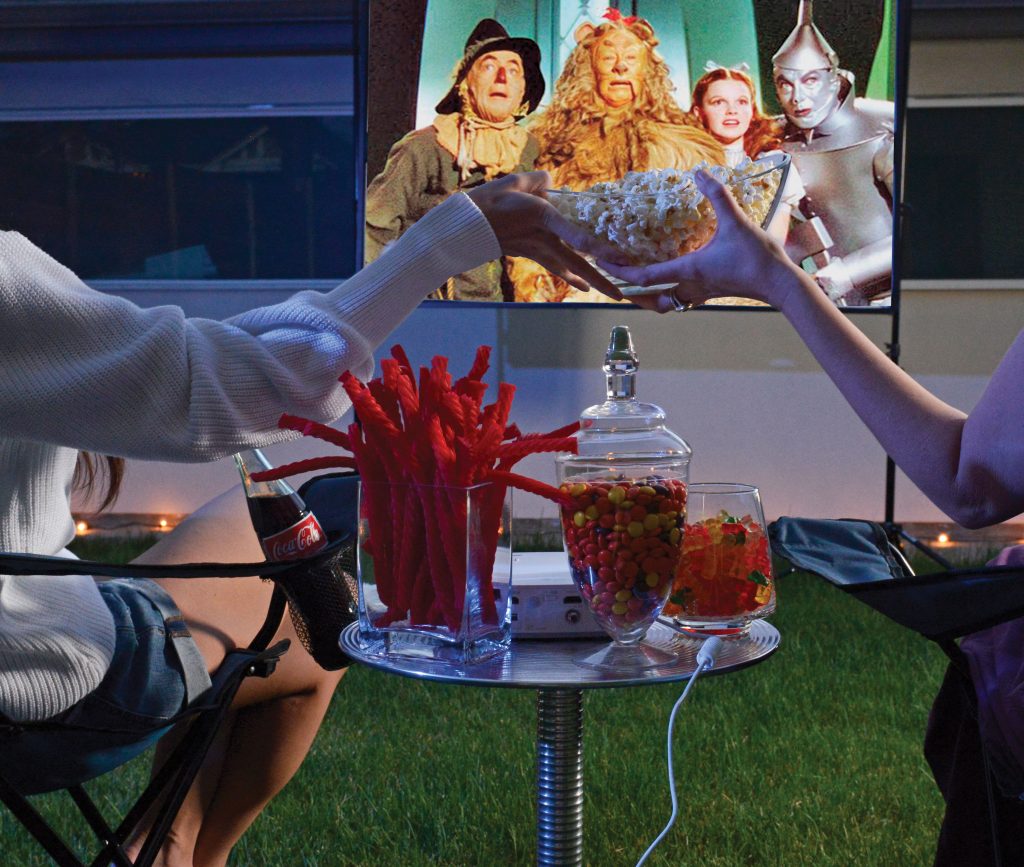 You've seen the much-ballyhooed Tiger King and every other highly recommended binge out there—all screened from your best indoor cinema setup. Time for something new.
For must-watch movie ideas you may not have heard of, we turn to Greenwood Village-based Neil Truglio, PR and education director for Denver Film (and a bona fide movie junkie). And to create a home theater worthy of the summer season—hint: you'll be outside—we turn to Logic Integration, an award-winning audio and visual systems firm. All of these films are available via streaming or online; some on the Denver Film itself, which supports the nonprofit. Just add popcorn.
Pahokee
Best of Fest '19
Directed by Patrick Bresnan and Ivete Lucas
110 min.
Not rated

"This is an incredible documentary about a really small agricultural town in Florida down the street from Mar-a-Lago, where the richest and poorest live a few miles apart," Truglio says. The story follows four teens at Pahokee High School, where 91 percent of students qualify for free lunch but more than 90 percent graduate (and more than 40 alumni have been drafted by the NFL.) "It's such an amazing community and builds these students up even though it's going through challenges," the movie buff continues. Did we mention the film has a 100 percent ranking on Rotten Tomatoes? denverfilm.org
Roma
Best of Fest '18
Written and directed by Alfonso Cuarón
135 min.
Rated R

This Golden Globe-winning black-and-white film about a live-in housekeeper and nanny in Mexico City is a partially autobiographical take on Cuarón's own roots in the Colonia Roma neighborhood. "I recommend it for audiences who fell in love with foreign films because of movies like Parasite," Truglio says. "I don't know why Roma didn't win best picture the year before. It's a gorgeous story." netflix.com
The Edge of Seventeen
Best of Fest '16
Written and directed by Kelly Fremon Craig
104 min.
Rated R

Boldfaced names—Hailee Steinfeld, Woody Harrelson and Kyra Sedgwick—star in this comedy from the people behind Jerry Maguire, Say Anything and As Good as it Gets. "It's a really strong coming-of-age movie that some people missed," Truglio says. "It's so lovely, and is female director Kelly Fremon Craig's first feature. It's funny, but serious, and deals with good issues." netflix.com
Best of CatVideoFest
Curated by Will Braden
50 min.
Not rated

If you've ever LOLed, OMGed or responded in any other internet parlance to a viral cat video, this might be purrfect for you (sorry, had to). "For the first time ever, CatVideoFest is available to screen virtually outside of theaters!" says Truglio. "Longtime CatVideoFest curator extraordinaire Will Braden has crafted a 'treat' of a reel that includes the very best videos from CVF history." denverfilm.org
—Kathryn O'Shea-Evans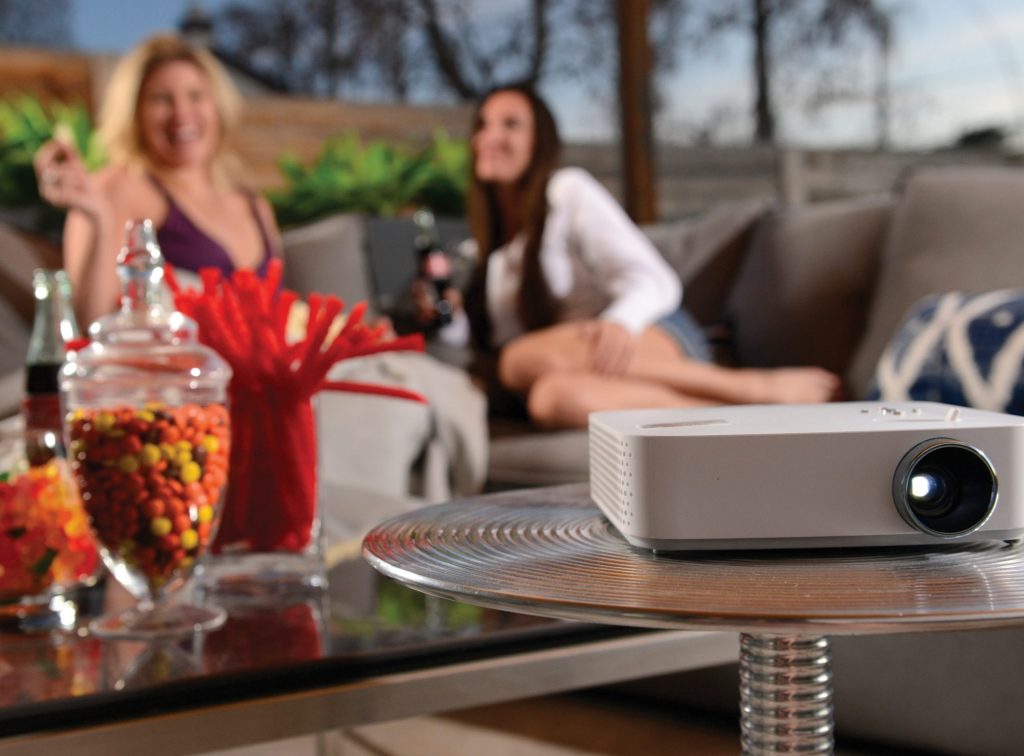 BACKYARD MOVIE NIGHT, ANYONE?
The ability to enjoy a movie outdoors with family and friends does exist—thanks to advances in outdoor audio and visual entertainment.
What is the best way to display an outdoor movie?
"When we're engineering systems, we are trying to think of the variables outside of our control," says Tyler Bogart, vice president of business development at Logic Integration, based in Lone Tree. "One big variable when you go outside is the daylight, in addition to streetlights and the light coming off of your house at night. My suggestion is to use a flat-screen television because you have a lot more flexibility on when you can use it. You don't have to have it permanently mounted."
What do you need to make this work?
"You're going to need a power cord and to make sure your WiFi signal is really strong. You don't even have to have a smart TV. If the flat screen has an HDMI input on it, just purchase a streaming device (such as Apple TV or a Roku Streaming Stick), which plugs right in, and you're ready to go."
What about projectors?
"When you go to the park, rec center or an event in your neighborhood, they blow up a projection screen, shine a projector on it and watch a movie. For home use, this is subjective to the experience everybody is looking for. If you are wanting to watch on a projector at night, get a rather inexpensive projector and don't have it permanently mounted."
How can you protect permanent systems from bad weather?
"One option is installing an 'outdoor-rated' TV. These are warranted and guaranteed against the elements. But if you have a covered patio, where tech wouldn't be getting a lot of direct sunlight and is somewhat protected from the elements, there are 'all-weather' covers for [indoor-rated] flat-screen TVs to help them last."
How does one control the volume in order to not disrupt the neighbors?
"One very popular product that is used frequently outdoors is a landscape audio system. When engineered properly, the system confines the sound to your space. The idea is to put multiple speakers around the outside of the listening area so you can keep a lower volume and still have audio clarity."
—Mike Carver
WATCH PARTY
Denver Film
Denver
303.595.3456

Logic Integration
Lone Tree
303.484.8237