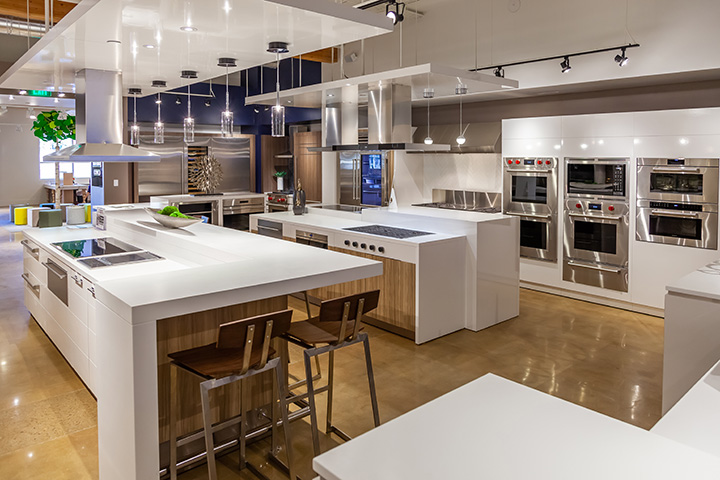 We've all envisioned our dream kitchen before, whether that is a modern minimalistic design with sleek built-in appliances or a bold kitchen perfectly built for entertaining, we all strive to achieve a look and feel that matches our unique lifestyle. When shopping for kitchen appliances, there's nothing like being able to see and experience the products firsthand.
This is why Mountian High Appliance expertly creates kitchen appliance showrooms with a lifestyle-driven approach. These thoughtfully designed showrooms allow customers to envision their dream kitchen, explore different styles and options, and make better-informed decisions about the appliances they want in order to create their perfect kitchen.
The immersive showrooms include over 200 ready-to-use appliances so you can fully experience every product. Try out each appliance by physically cooking, baking, boiling, and more, there's no better way to visualize your perfect kitchen!

Envision Your Dream Kitchen
With over 20 inspiring kitchens for customers to view and interact with, you are sure to leave inspired and filled with new ideas for your dream kitchen. There are multiple benefits that come with shopping for appliances at a kitchen showroom, here are a few:
Experience products & designs in person: Shopping at a kitchen appliance showroom allows you to see and touch the products before you make a purchase. This hands-on experience is more informative and interactive than simply looking at pictures or viewing solitary appliances.
Get inspiration for your kitchen: With a lifestyle-driven approach, kitchen appliance showrooms are designed to inspire you. From contemporary kitchens to traditional ones, you'll find a range of styles and designs that can spark ideas for your own kitchen renovation or remodel.
Compare products side by side: When shopping for appliances, it can be difficult to compare products based on their specifications alone. A kitchen appliance showroom allows you to see different models and brands side by side, making it easier to compare their different features, capabilities, sizes, and designs.
Get expert advice: knowledgeable in-store staff can immediately answer any questions and provide you with valuable information and advice. From helping you find the right appliance for your needs and budget to providing professional recommendations, they can help ensure you find exactly what you are looking for.
Create a personalized kitchen: When you shop at a lifestyle-driven kitchen appliance showroom, you have the opportunity to easily create a personalized kitchen that reflects your unique style and taste. With a wide range of options, styles, finishes, and features to view, it's easier to envision and create a kitchen that perfectly suits your needs and preferences.


The Best Luxury Kitchen Appliances
Stop by any of Mountain High's store locations in Denver, Louisville, Littleton, Colorado Springs, or Glenwood Springs to experience state-of-the-art kitchen showrooms. Get fresh inspiration, interact with products firsthand, compare the best options side by side, and receive expert advice for your kitchen remodel. Discover premium brands, phenomenal customer service, top-of-the-line kitchen appliances, and the finest kitchen design experts all in one place.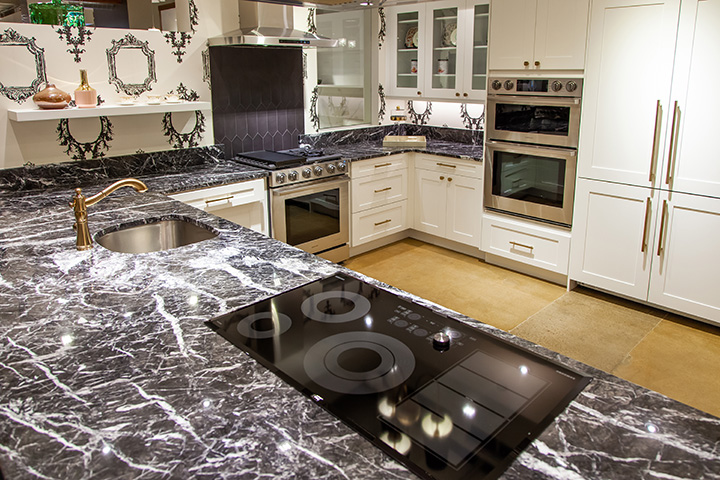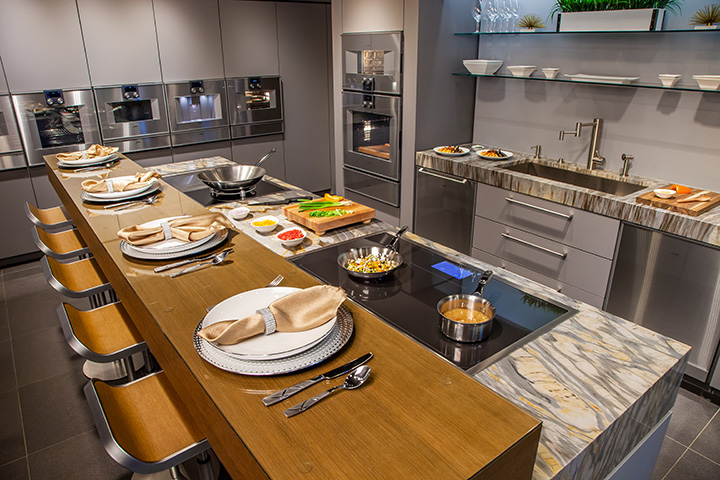 For the best kitchen appliances and lifestyle showrooms in Colorado, visit Mountain High Appliance.