We have discovered so much about ourselves at home in the past year, especially when it comes to our kitchens.
Some of us learned that we really have to master more than the seven dishes that are in our family's dinner repertoire. Others tried out online grocery shopping, only to find that what they ordered was not necessarily the food items that were delivered.
Many of us tried to cook tasty, healthy meals every day but, frankly, we hit a wall balancing the demands. We admit we don't have the time, energy or bandwidth to do all that planning, chopping, preparing and clean-up every day, and restaurant delivery isn't a practical solution.
For 2021, we've made a resolution to get our kitchen life in order and we're calling in professional help.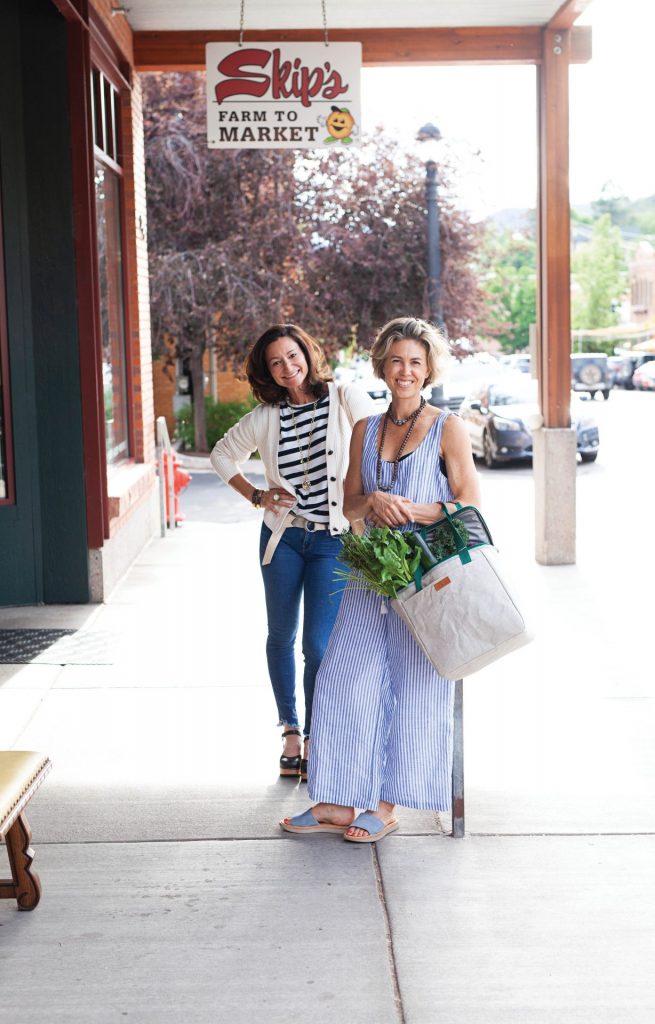 Home cooks committed to feeding their families in a healthier and more sustainable way are turning to home meal answers such as Good Clean Food, the new Denver-area service specializing in delivering sustainable―vegan fare. "Since the pandemic started, we have started serving many more families. They say that it has gone from a luxury to a necessity for them," says chef Lisa Cohen, who co-founded the business with nutritionist Kelly Hollins.
The company's customers are very smart about healthy eating, but challenged by reality. "They told us that after a long day of work or teaching kids at home, it's hard to cook from scratch. It can be easier to just pull some processed foods off the shelf they can make quickly," Cohen says. Good Clean Food delivers tasty ready-to-eat meals without the tons of boxes, wrapping and packaging that come with delivered meal kits.
A roster of notable local food businesses has risen to the occasion to make dinners happier― by offering personal chefs who cook in our houses, virtual cooking classes, meal kits and meal delivery services.
Friend That Cooks
One solution is to welcome a chef into your home. Denver's Friend That Cooks sends a chef to your house for a half day once a week to plan, shop, cook and clean up. The visit fills your refrigerator with pre-made meals ready to reheat and serve. Most can be prepared for special diets and food allergies. Friend That Cooks entrées range from seasoned pork chops with butternut squash and Brussels sprouts to roasted tomatoes stuffed with quinoa, mozzarella, basil and spinach. weeklymealprep.com/denver
Uncorked Kitchen & Wine Bar
Centennial's Uncorked Kitchen is well-known as the go-to spot for in-person wine and food fun. In the past year, the chefs and wine experts have focused on answering a need for upgrading any cooks' culinary skills with online interactive food experiences. Classes are available one-on-one or with small groups. Each participant picks up a kit that includes a full three-course meal to prepare during a live-streamed or pre-recorded chef-led cooking class. uncorkedkitchen.com
Auguste Escoffier School of Culinary Arts
Judging by social media, most of America tried to bake sourdough bread in 2020 with varying degrees of success. However, some folks fell in love with baking—everything from macarons to croissants―and watching "The Great British Baking Show" and dreaming of becoming pastry chefs. The Boulder campus of the Auguste Escoffier School of Culinary Arts offers a hybrid online/in-person professional courses in culinary arts, including courses like Fundamentals of Baking and Pastry. escoffier.edu/about/campuses/boulder
Sparrow Kitchen
Denver's Sparrow Kitchen offers prepared meals for pickup or delivery, plus private chef services in your home and cooking classes for gatherings of family members or friends. The wide menu of meal choices include pork green chile, bacon mac-n-cheese and flank steak with a balsamic reduction and creamy mashers. sparrowkitchendenver.com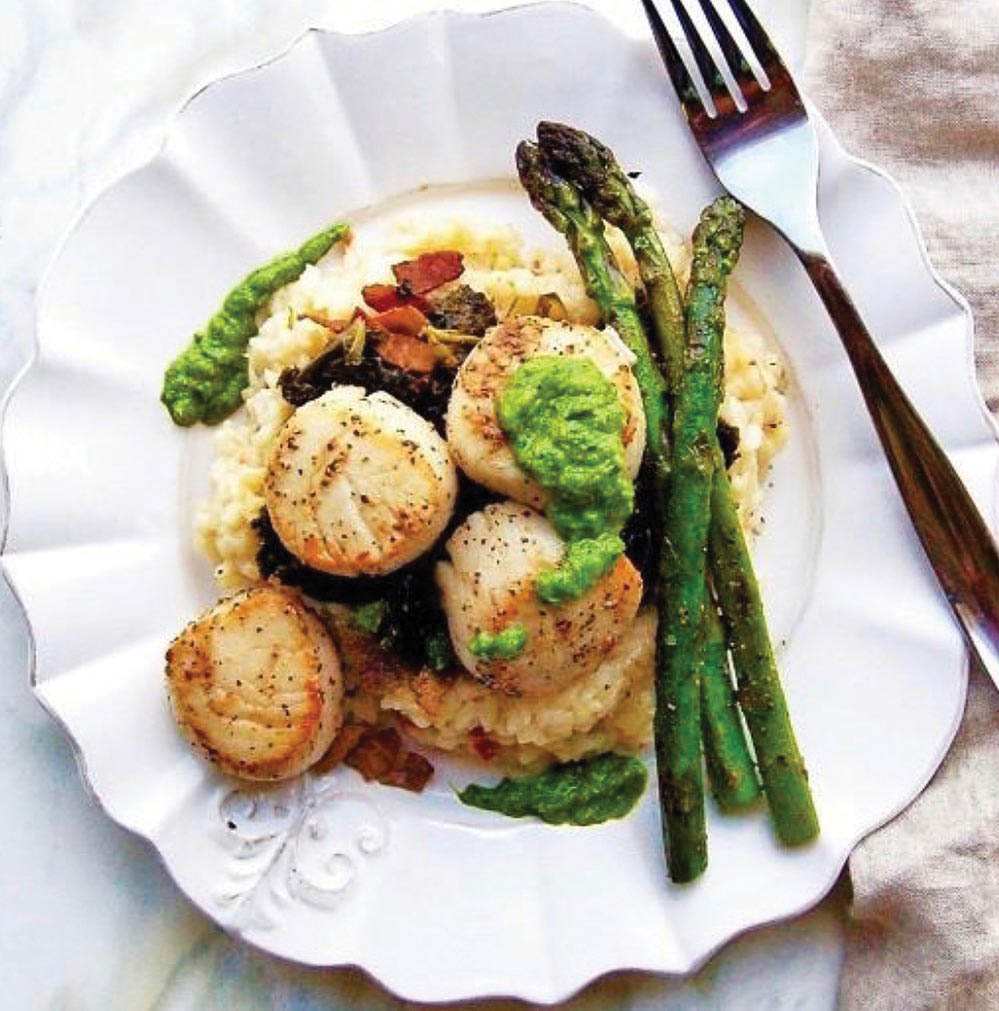 Dinner on the Doorstep:
Meal delivery services
Good Clean Food: Home meal service delivering vegan, gluten free, dairy free, non-GMO and sustainably packaged fare.
goodcleanfoodco.com
SupperBell: Chef Frank Bonanno's home meal delivery service.
supperbell.com
The Spicy Radish: Meal prep and delivery.
thespicyradish.com
Peak Fitness Meals: Meal prep and delivery with an emphasis on dietary needs.
peakfitnessmeals.com
Prefare: Chef-prepped meal kits.
prefare-denver.com
Five Eggs: Meal prep and delivery.
fiveeggsmeals.com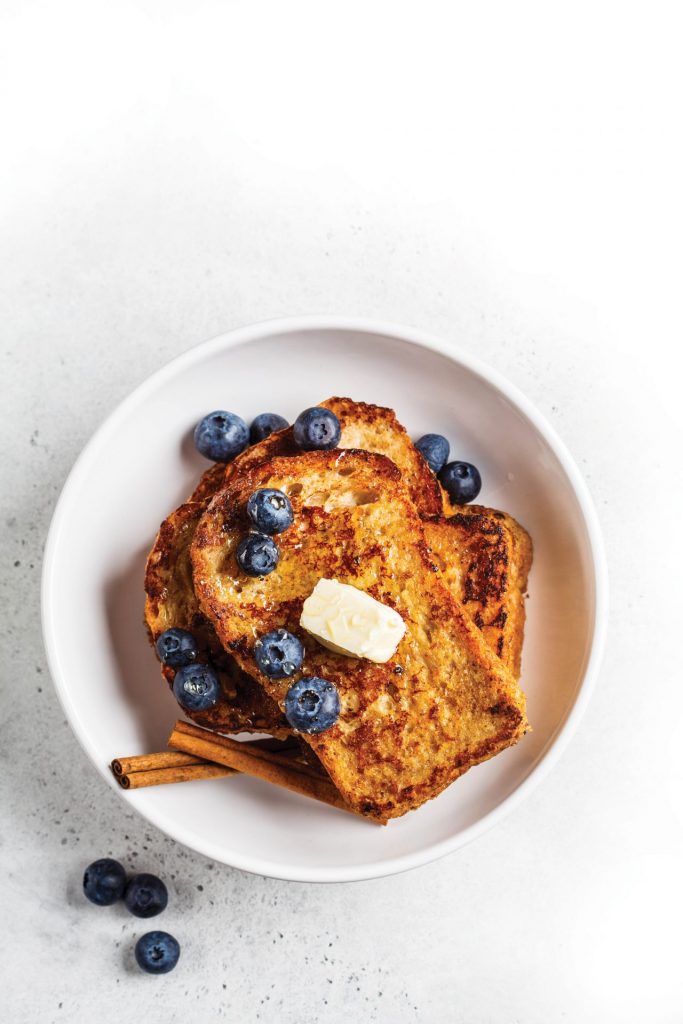 Don't Throw that Away!
Food Waste Tips
Use leftover flat beer to replace water in yeasted or sourdough breads, to oven-braise meats, in cheese fondues, beer can chicken and stews, to steam mussels and make beer batter.
If you have too much fresh fruit,cut it in chunks, freeze on a sheet and bag. Leftover fruit juice can be frozen in cubes. Use them in slushies, smoothies or cocktails.
Perform rotisserie chicken salvage. Throw the bones, fat and juice into a pot, cover with water (or vegetable both) and simmer. Strain and freeze in cubes for future use. The same is true for beef or pork trimmings and bones, as well as shells and skin from fish and seafood.
Slightly wilted carrots, cucumbers, broccoli, radishes and celery can be cut in small pieces and simmered briefly in pickling liquid for quick pickles that will last in the fridge for a long time. You can even use the juice left in the jars of store-bought pickles.
Do not waste the edible rind on hard cheeses like Parmesan. Instead, simmer it in a pot of chicken broth to give the flavor an extra boost.
Don't pour expensive organic estate-grown coffee down the drain because it was brewed yesterday. Put it in a bottle and call it iced coffee. Freeze it in an ice cube tray and use it to serve creamy iced coffee or cocoa. Coffee can also be added to stews, chilies, ice cream and redeye gravy.
Do not toss sour milk! Use it like buttermilk in pancakes and biscuits or to marinate and tenderize chicken before frying.
Day old and dry bread, whether it's sourdough, English muffins or tortillas and bread heels, pieces and crusts cut off sandwiches, are destined for bruschetta, croutons, French toast, bread crumbs, stuffing and bread pudding.
The liquid in canned beans and vegetables can be added to soups.
Got too much sourdough starter? Add flour, salt and olive oil and seasonings, roll it out thin and bake briefly to make crackers.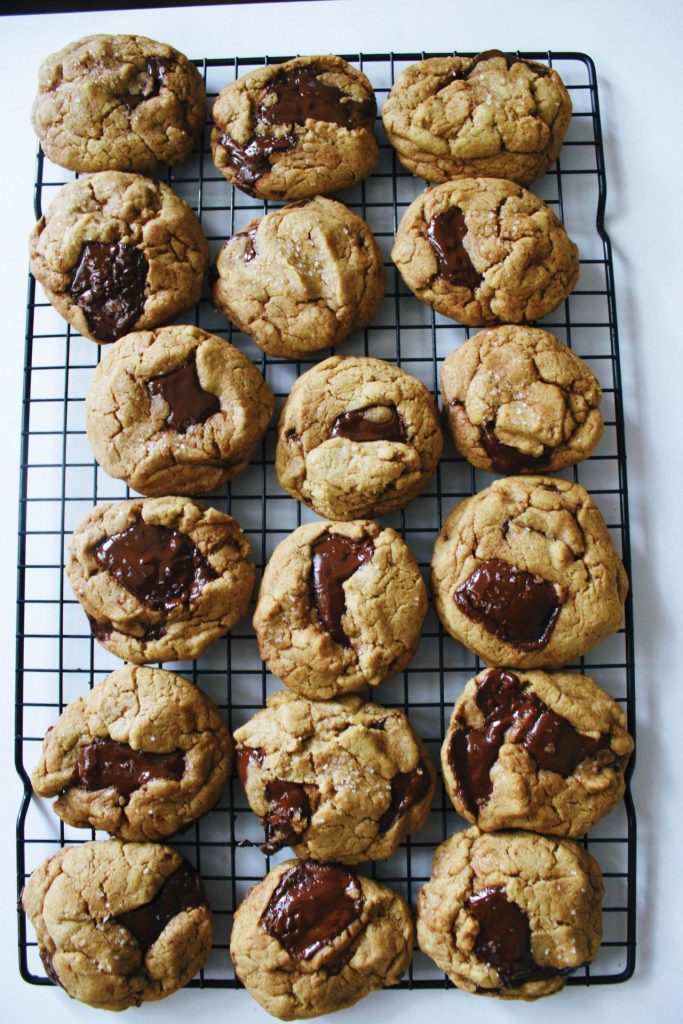 PUMPKIN CHOCOLATE CHUNK COOKIES
Gluten-free and vegan
Ingredients:
dry
¾ cup almond flour
¾ cup rolled oats (gf)
¼ cup finely shredded unsweetened coconut
¼ cup vegan dark chocolate chips (We like HU Chunks.)
¾ tsp baking powder
¼ tsp sea salt
1 Tbsp pumpkin pie spice
½ cup coconut sugar
wet
1 batch flax egg (1 Tbsp flaxseed meal + 3 Tbsp water,
refrigerate for 15 minutes)
2 Tbsp pumpkin puree
1 Tbsp almond butter
1 Tbsp maple syrup
2 Tbsp melted coconut oil
1 tsp vanilla extract
Method:
Make the flax egg, in a small bowl mix one tablespoon ground flaxseed meal with three tablespoons of water. Let sit in your fridge for 15 minutes to set up and thicken.
In a large mixing bowl, stir together almond flour, oats, coconut, chocolate chips, baking powder, salt, pumpkin pie spice and coconut sugar.
Add the pumpkin puree, almond butter, cocnut oil, maple and vanilla to the flax egg, whisk to combine.
Add to dry ingredients and mix until combined. You should have a firm, semi-tacky dough. Cover and chill in the refrigerator for at least
30 minutes or overnight.
Preheat oven to 350 degrees and line a baking sheet with parchment paper.
Scoop chilled dough into roughly 2-Tablespoon amounts and place onto prepared baking sheet. Press down slightly to form a disc. Leave about a 1-inch gap in between each cookie to allow for spreading.
Bake for 14-16 minutes or until the edges are slightly golden brown. Be careful not to burn towards the end.
Remove from oven and let cool for 5 minutes before serving. They will firm up the longer they cool.
Recipe courtesy Good Clean Food