By John Lehndorff
MAKE SUMMER LINGER longer with the perfect cocktail combo: citrus juice, tequila,
cubes and a salted rim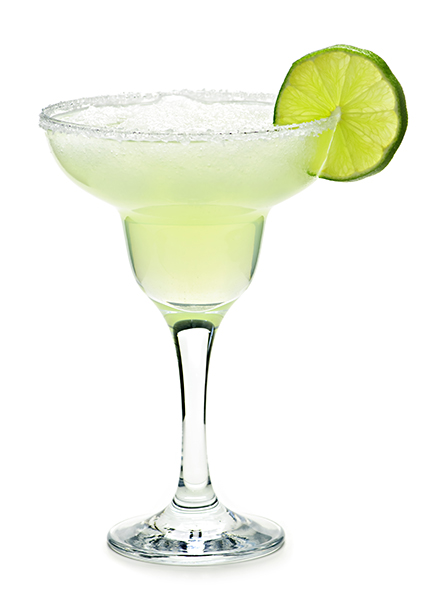 More than any other cocktail, the margarita has become Colorado's signature summertime quencher.
Just because August is almost turning into autumn, there is no need to switch to pumpkin pie spiced hot
toddies … yet. We Coloradans know that those hot days and warm evenings can last well into late September.
By definition, margaritas are fairly simple: tequila—anejo, reposado or blanco—plus citrus juice and a salted rim. In reality, a chill world of margarita variations fill eatery and bar menus from Greenwood Village and Cherry Hills to Centennial and Castle Rock.
However, some local establishments are taking margaritas to a whole new level.
200 Tequilas Behind the Bar
A devotion to agave-based liquors is built into the name at Palenque Cocina Y Agaveria in downtown
Littleton. The cozy eatery stocks more than 200 varieties of tequila and mezcal, many from small artisan regional distillers across Mexico.
The Palenque house margarita is just Arette tequila, orange simple syrup and lime juice, but the eatery's build-your-own option allows margarita fans to choose a tequila from blanco to reposado, a rimming flavor (salt, sugar or spiced), and added pure flavors like strawberry, prickly pear and blood orange.

Palenque Cocina Y Agaveria
2609 Main St.
Littleton
720.928.3318
palenquecya.com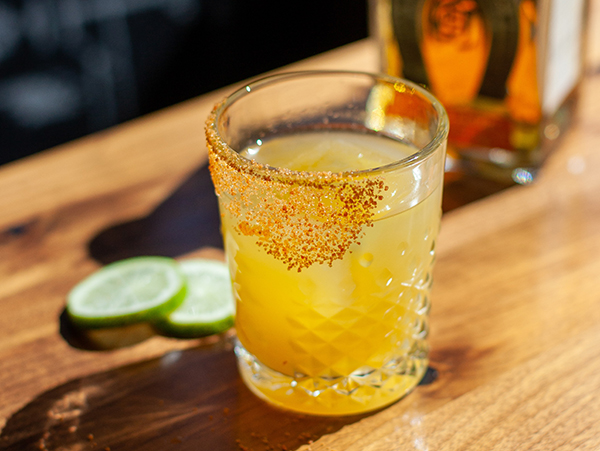 Photo courtesy of My Neighbor Felix
A Margarita Neighborhood
Since it opened in Centennial (and other metro locations), My Neighbor Felix has made many friends with its scratch-made cuisine from across Mexico and a cocktail program that focuses on using fresh ingredients. A large, curated collection of tequilas and mezcals is showcased in a lineup of made-to-order margaritas including Felix's Secret Key Margarita.
That best-selling drink starts with double barrel reposado tequila (aged in oak and toasted oak) and finishes with habanero crystals. "The crystals on the rim provide a bite each time you sip it," says Maria Merlin, marketing manager of My Neighbor Felix. At home you can substitute for the crystals by rubbing the rim of the glass with a cut habanero before dipping in salt, she says.
My Neighbor Felix
7209 Clinton St.
Centennial
720.736.8616
myneighborfelix.com
Where Margaritas Take Flight
Dos Santos Tacos naturally draws a crowd for its diverse taco offerings filled with everything from Korean beef barbacoa and 12-hour
Yucatan-style pork to beer-battered Gulf shrimp with habanero aioli and braised
chicken thigh tinga.
The equally large margarita menu includes favorites like the green chile margarita made with Arette tequila, fresh lime juice, agave syrup and Ancho Reyes poblano liqueur. Our favorite sipping and sampling choice is the Dos Marg Flight which offers diners a trio of beverages chosen from the house list which includes spicy passion fruit and hibiscus margaritas.

Dos Santos Tacos
20 Wilcox St.
Castle Rock
720.708.5057
dossantostacos.com
The House Margarita Tour
Other notable local spots to sip a summer-ending house margarita include El Karajo Mexican Restaurant (mexicanrestaurantcentennial.com) and Los Dos Potrillos (los2potrillos.com) in Centennial, Rio Grande Mexican Restaurant (riograndemexican.com) in Lone Tree, Los Chingones (loschingonesmexican.com) in the Denver Tech Center, and Castle Rock's Cuba Cuba (cubacubacastlerock.com).
John Lehndorff hosts Radio Nibbles on
KGNU FM. Podcasts:
news.kgnu.org/category/radio-nibbles.
Margarita With a Bite From My Neighbor Felix
Felix's Secret Key Margarita
Ingredients
1¾ ounces Herradura Double Barrel Reposado Tequila
½ ounce freshly squeezed lime juice
½ ounce freshly squeezed orange juice
½ ounce agave syrup Habanero crystals

Instructions
Coat half the rim of a highball glass with habanero crystals. Add one large ice cube. Add all ingredients to a shaker with some crushed ice. Give one quick shake and strain into glass.
Notes:Any tequila can be substituted. My Neighbor Felix rims this margarita with habanero crystals. To add that spice and bite, rub the rim with a cut habanero (or jalapeno) and press into rimming salt.