Photos by E.J. Carr
Those who have studied metro Denver history know that Temple Hoyne Buell's physical stature was merely the personification of his larger-than-life impact on the city. "Temple Buell was a tall man—6-foot-3 in an era when most men were well shy of 6 feet—and he loved to play on his 'presence,'" says Susan Steele, president and CEO of Buell Foundation.
"He often appeared at formal social functions in his tux, top hat (adding 4-5 inches) and full-length black cape."
Simply put, metro Denver—roughly all 30-40 towns and cities of it—would not be metro Denver without Buell's relocation to the area in 1921 (to recover from tuberculosis after coming into contact with poison gas serving in World War I). Buell pushed to incorporate Cherry Hills Village; helped found Cherry Hills Country Club; made the state his own with the more than 300 buildings his architectural firm—then the largest in the Rocky Mountain area—designed; founded the Temple Hoyne Buell
Foundation (now Buell Foundation), which has donated gifts totaling more than $220 million; and much more. He was even "an excellent bridge player, and held the highest master ranking available during his lifetime," Steele shares. With this kind of account, the individual impacts the Cherry Hills resident has had on day-to-day life can get lost. Here, we tour five key extant Buell buildings.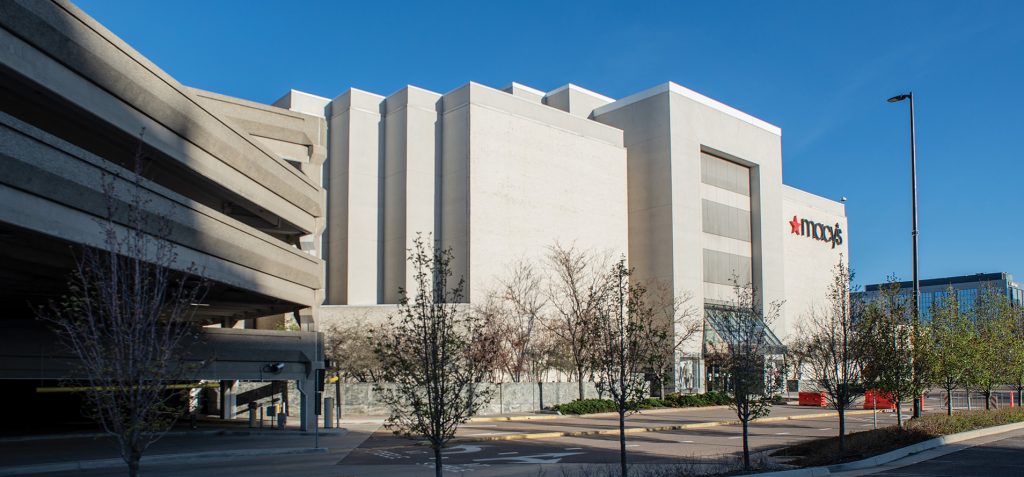 CHERRY CREEK SHOPPING CENTER
3000 E. First Ave., Denver
A retail epicenter has formed around what was considered a risky land purchase by Buell in 1925. His innovative plans for a city dump—"way east of town where 'no one will ever live,'" says Steele—garnered him recognition as "Father of the Shopping Mall." Adds Steele: "His design became the prototype for open-air shopping malls for many decades." The original mall, opened in 1951, was the third in the U.S. You can still eye his original architecture in The Container Store.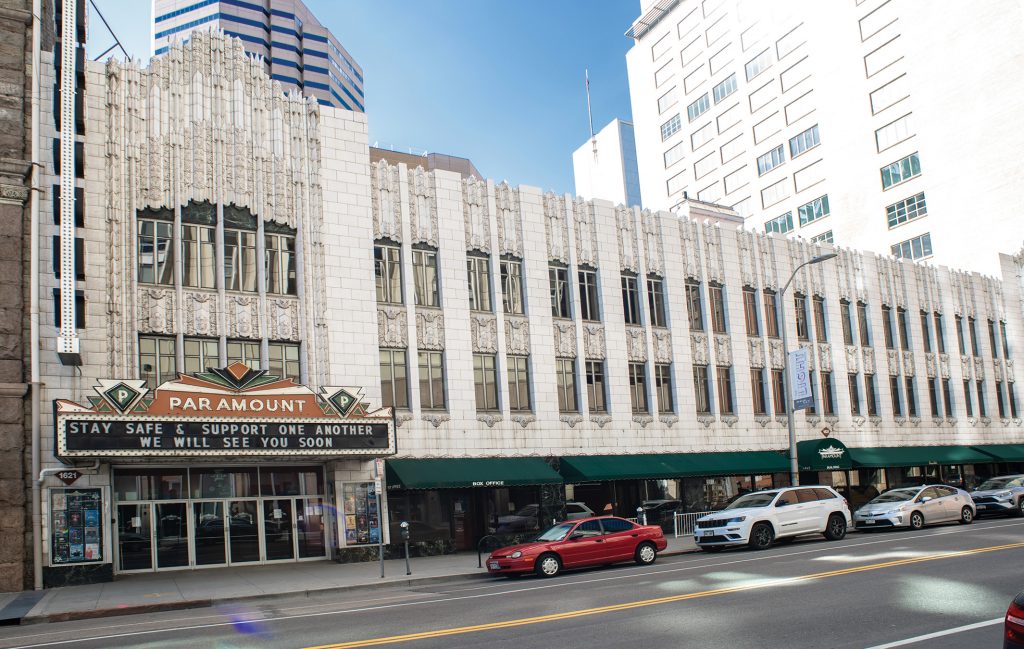 PARAMOUNT THEATRE
1621 Glenarm Place, Denver
According to History Colorado, this is the last remaining "movie palace" in metro Denver—with Buell's Art Deco design still intact. An estimated 20,000 people celebrated the theater's grand opening showing in August 1930.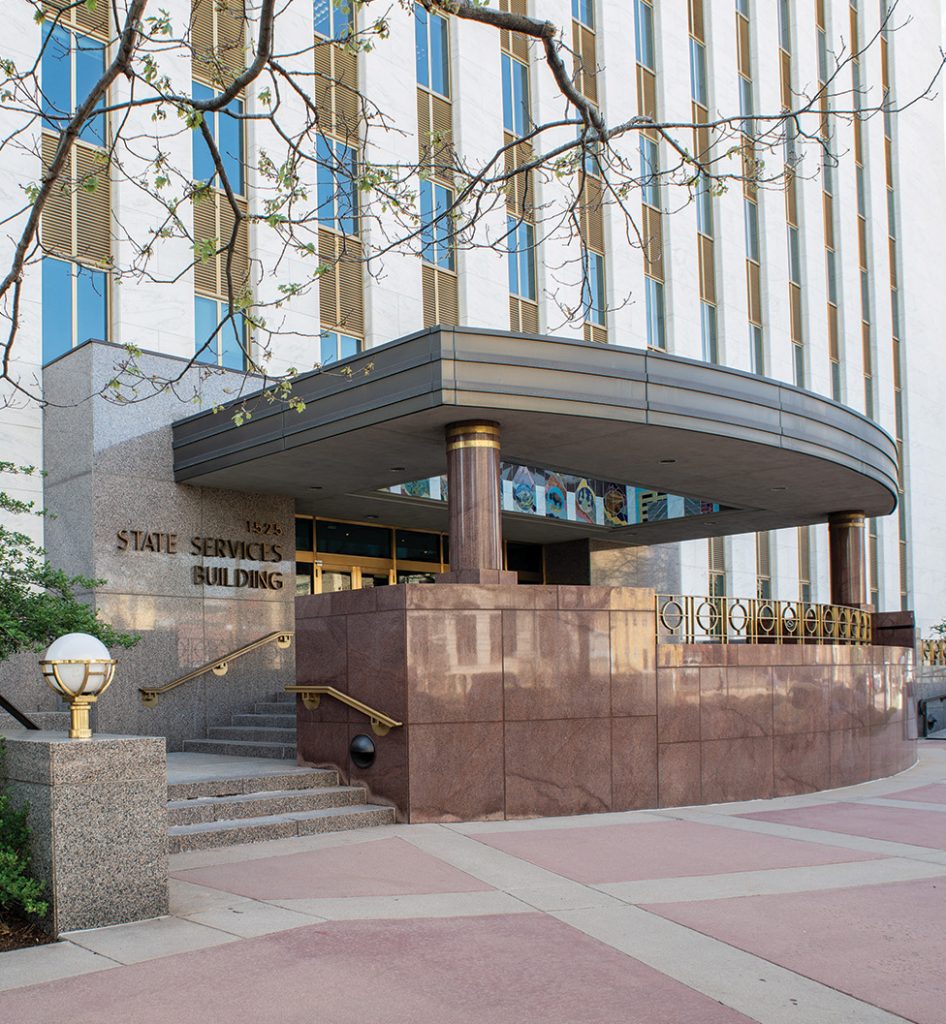 STATE SERVICES BUILDING
1525 Sherman St., Denver
"Buell considered this civic structure to be one of his favorite projects," says Anna Mascorella, Temple Buell associate curator of architecture at History Colorado. "He designed it in relation to the State Capitol Annex at 1375 Sherman St. Together, the buildings bookend the State Capitol. He has been quoted stating: 'It's low and classical—the way they ought to keep all of Civic Center—like in Washington, D.C. You look at my State Services Building from any angle and the proportions are good. It's so simple and the fenestration fits the design. These modernists think proportion doesn't matter. That's fallacious.'"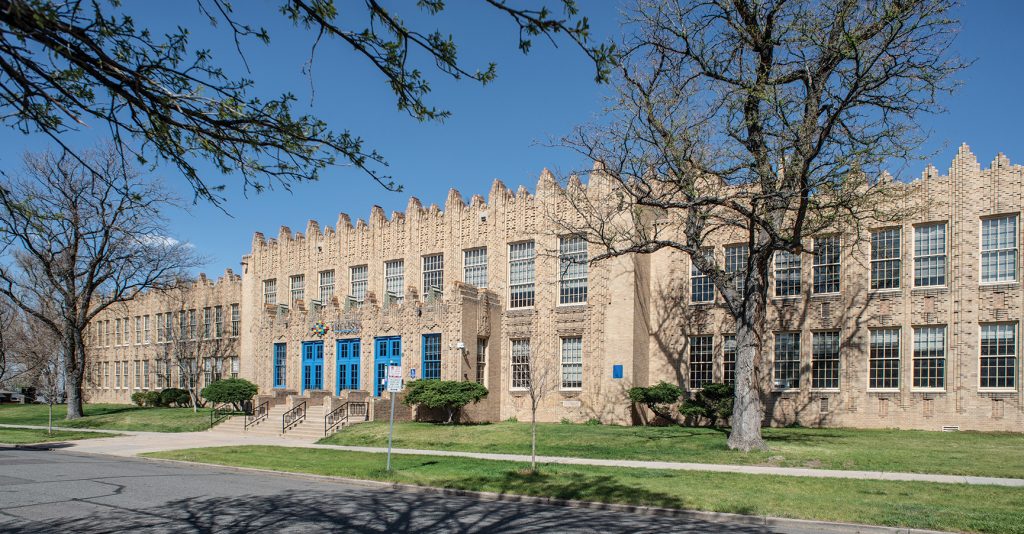 HORACE MANN MIDDLE SCHOOL
Now: Trevista at Horace Mann
4130 Navajo St., Denver
"Fun fact about this building: it was named after the education reformer Horace Mann, who was from Massachusetts," the curator says. "But the reference to Horace Mann does not end in the school's name: its floor plan was designed in the shape of an 'H.'" Two additions have been added since: one by Buell in 1956 and one by Denver firm Hoover Berg Desmond in 1994.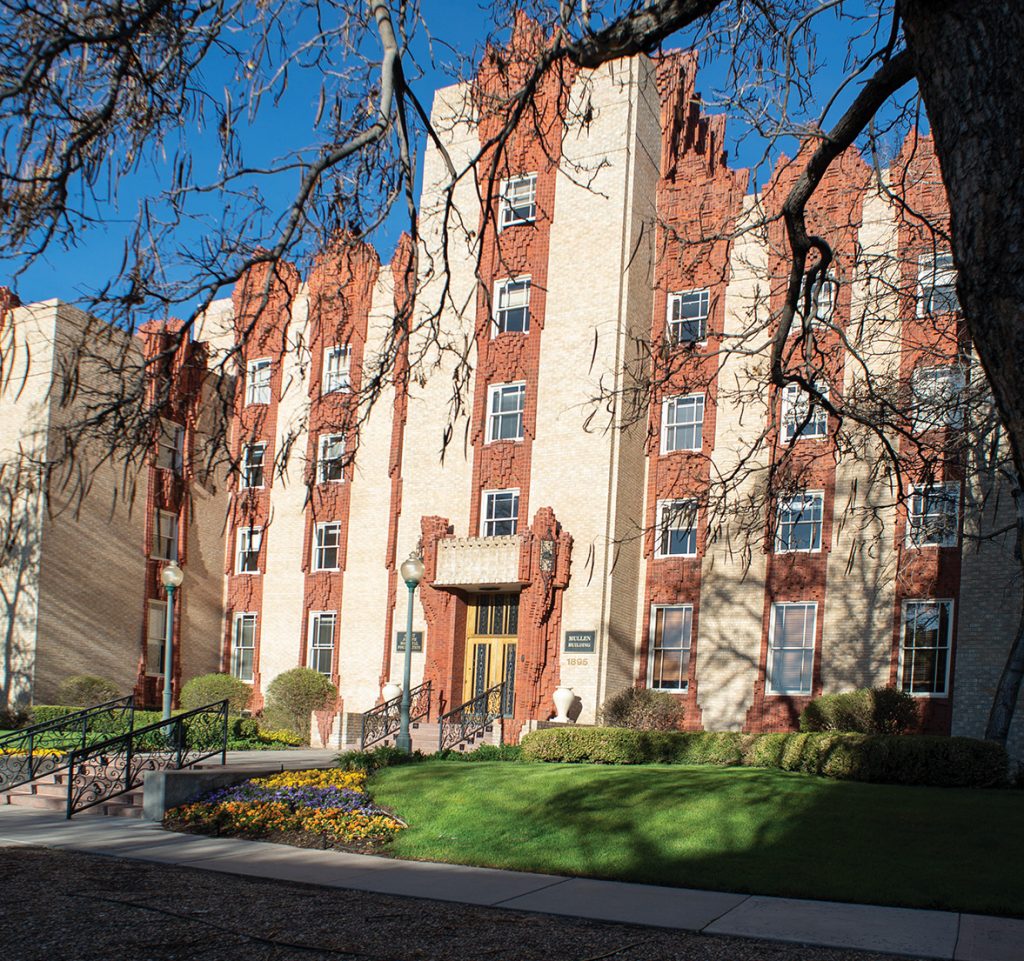 CATHERINE MULLEN MEMORIAL NURSES HOME
Now: Saint Joseph Hospital Comprehensive
1895 Franklin St., Denver
Explains Mascorella: "This building was originally the living quarters for the nurses at Saint Joseph Hospital, operated by the Sisters of Charity of Leavenworth, also the hospital founders. Buell's building was a state-of-the-art dormitory and training facility for the nurses and nursing students, who
had previously been located throughout the hospital's patient floors. The building is named in memory of Catherine Mullen, the wife of philanthropist John Mullen. This project had personal resonance for Buell: After arriving in Denver, he received medical treatment for his tuberculosis from the Sisters of Charity. As Donna Hilton of the Saint Joseph Hospital Foundation has said: 'In exchange for compassionate, top-quality health care, he rewarded the Sisters with one of the most intricate and inviting medical facilities in Colorado at the time.'"