By Amanda Lacey
KARMEN BERENTSEN, OWNER OF A LINE BOUTIQUE, on women's empowerment and helping women to "live fully alive"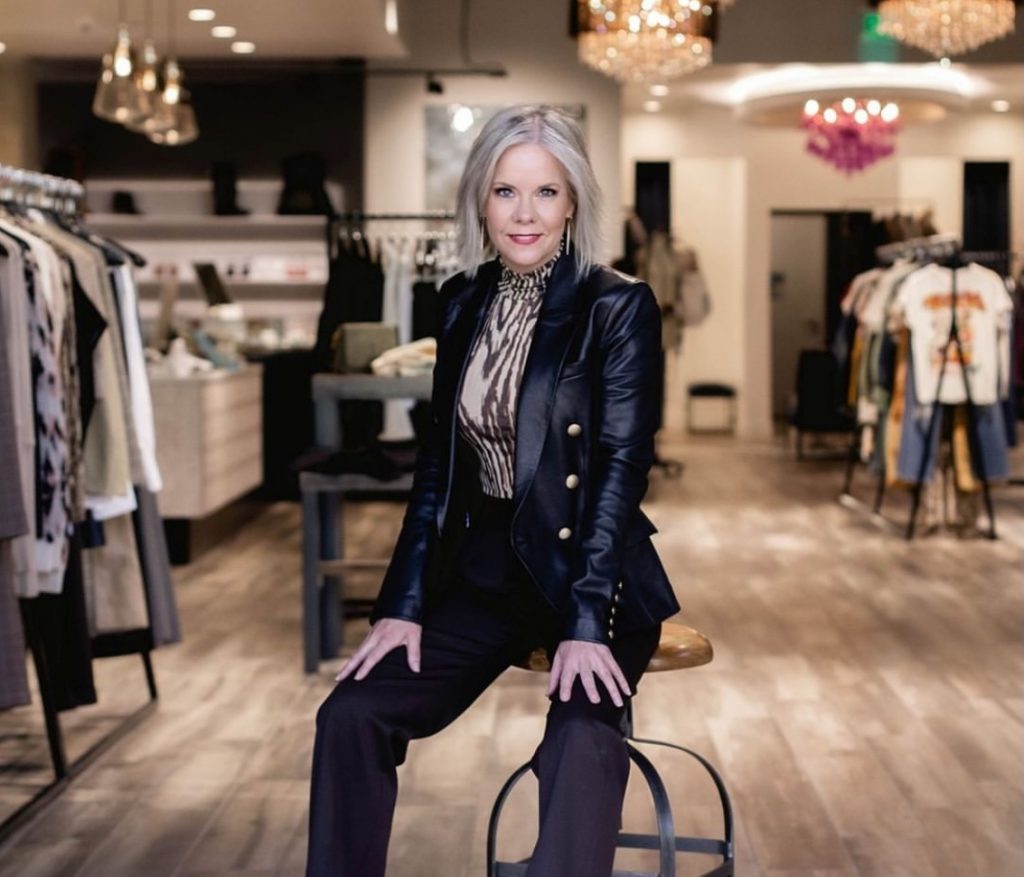 Karmen Berentsen is a self-described serial entrepreneur and a woman who wears many hats: owner of A Line Boutique, author of the memoir "Learning to Fly," host of "A Line Stories" podcast and motivator to name a few. The common theme amongst all of them? Berentsen's undeniable dedication to women's empowerment.
After building and selling two tech companies, Berentsen purchased A Line Boutique in 2012. With a passion for fashion and a strong vision for building businesses, she immediately knew A Line was right for her.
"I think the power of clothes is significant," Berentsen says. "As little kids, we put on a cape and suddenly feel like a superhero. Clothes are such a powerful tool in our toolkit to show up in the world, and they help either to have that confidence before we actually have that confidence or to communicate and project a certain image."
Berentsen relates that childhood experience to our current day reality and the daunting task of putting together an outfit for anything from a date to an important meeting. Enter her mission to offer A Line's personal styling at no cost. Highly qualified stylists lift the burden and ensure that they curate the right look just for you.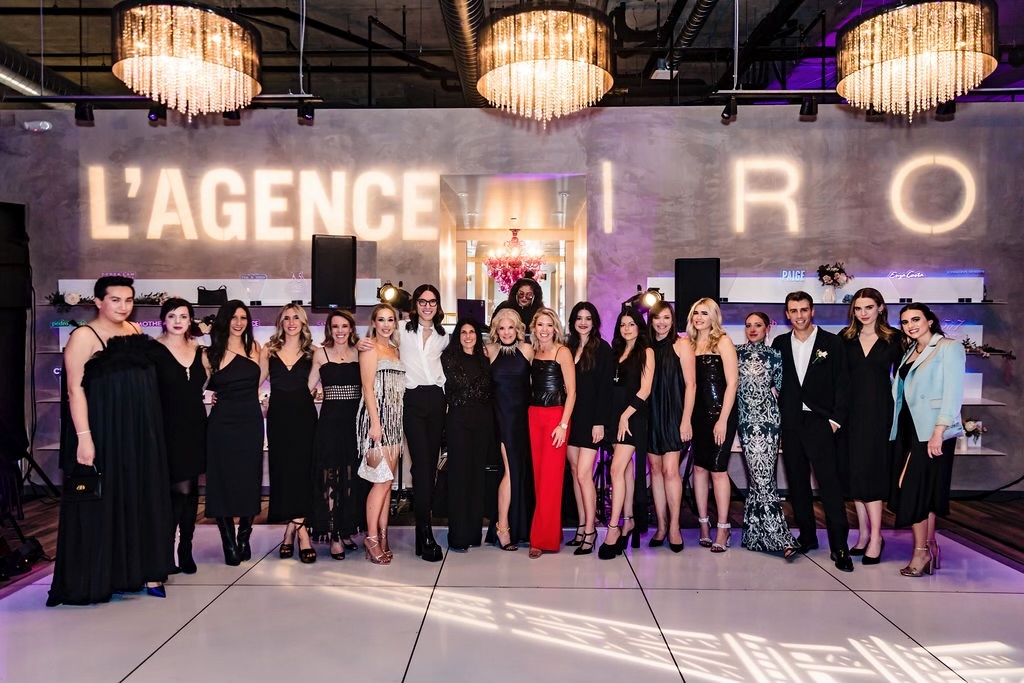 "I have heard directly from women over and over, from everything as simple as I got another date because of my outfit. Was it the outfit? No. But it was the confidence they walked in with! We help make women feel good and feel whole," Berentsen says. "Not only do we get to be a part of our client's lives, but we get to actually walk the lives with them, and we get to be a significant part in empowering them for success."
A Line is a community, and for many it's a safe place where they can evolve and walk life and be vulnerable in the dressing room. It's also a movement to help women "live fully alive," Berentsen says. " This is why I was born. This is what I do every single day. Every way that I can do it."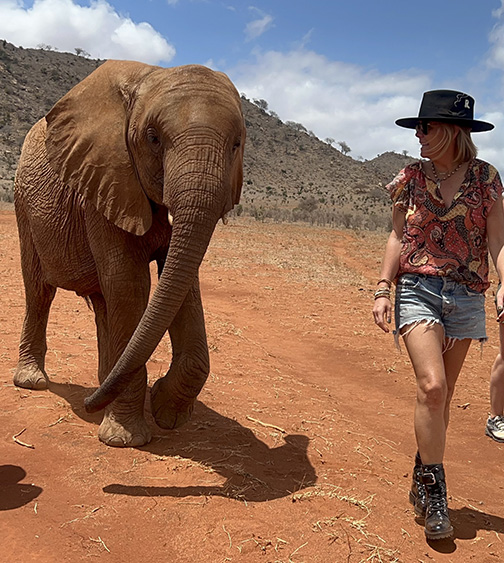 There's more to A Line than high-end fashion and personal styling services. "It's a whiteglove experience! Everything you can think of from walking in and getting a glass of champagne put in your hand, to that that heavy coat being taken off your back and hung up," Berentsen says. A Line also offers complimentary tailoring, home and office deliveries, virtual styling appointments, curated shop box subscriptions, travel and event styling, and wardrobe and closet edits.
When someone asks Berentsen what she does, she tells them she has a women's empowerment company with three arms to the business. "We have our four—soon to be five—boutiques and with the skill from our stylists we empower women," she says. "Then we have "A Line Stories," a podcast that offers the message that we're all empowered when we don't feel alone; and the third arm is A Line Adventures which offers luxury travel adventure where we take our clients out of their comfort zone to help them realize what they're capable of—such as hiking a 14er, a trip to Paris and more—and becoming empowered through that."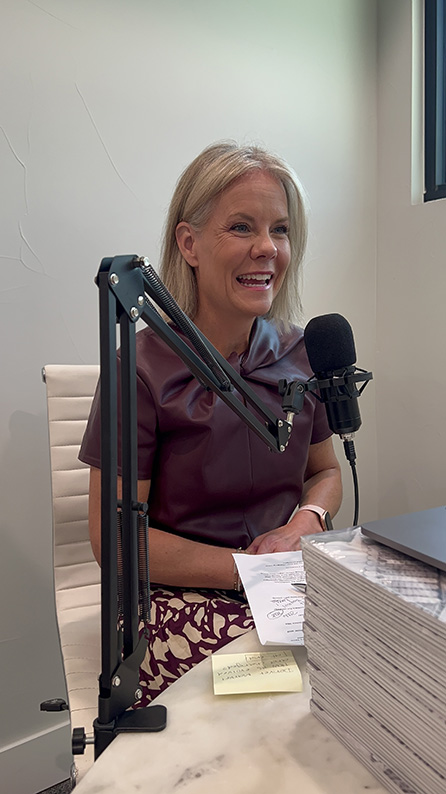 Visit A LINE BOUTIQUE at aline-online.com
to book a styling appointment and for full location information and hours.
@ karmenberentsen
@ alineboutique
Listen to "A Line Stories" on Spotify or Apple Podcasts.
Get Karmen's memoir "Learning to Fly" at karmenberentsen.com/memoir