Aging is a natural process, but sometimes it's tough to look in the mirror and see changes: sagging skin, wrinkles, dark spots. Fortunately, there are treatments to help "roll back the clock" on your face's march of time.
Amber Lewis, certified aesthetic practitioner and founder/CEO of Luminous Medical Aesthetics, explains the treatment options. Spa facials consist of lotions, acne extractions and steaming. She calls these "feel good" treatments, but they don't necessarily reverse the signs of age. A plastic surgeon does surgical treatments; they remove tissue and alter the appearance of the face. Finally, med spas like Lewis' provide non-surgical aesthetic (injectable) services under the supervision of a licensed physician.
Luminous Medical Aesthetics delivers Botox, dermal fillers, micro-needling, chemical peels and high-frequency facials. So, how do you know where to begin? She says it starts with a complimentary consultation. "It allows us to determine what you're looking for and ensure you're a good candidate for the procedure."
In Denver, we have issues specific to our climate. "We see a lot of dry skin and sun damage," says Lewis. "For that, we do skin resurfacing, which refers to modalities such as chemical peels and micro-needling using stem cells. It helps with facial sunspots and sun damage, fine lines and wrinkles, as well as laxity or loss of collagen production."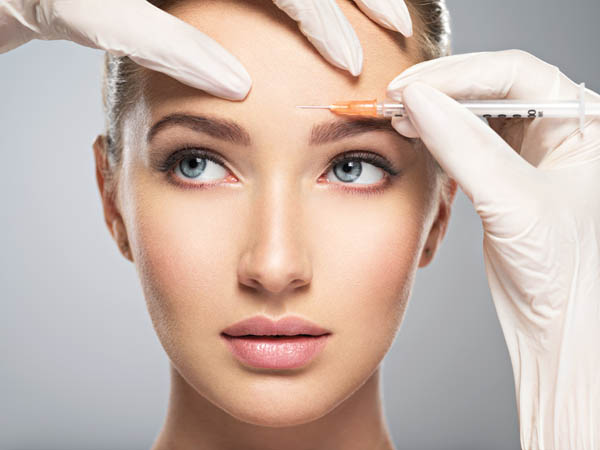 At Fountain of Youth Med Spa, where they specialize in injectables, micro-needling, intense pulsed light (IPL) laser treatments, and platelet-rich plasma (PRP), among others, aesthetic nurse injector Stephani Harp says they like to treat Colorado skin issues with chemical peels.
"That's where we take off a couple of layers of the skin to allow it to rejuvenate itself," says Harp. "That helps take the discoloration out." She also recommends IPL laser treatment, which pulls out the pigment and brings it to the surface, allowing it to flake off within days. Laser treatments can sting, and pain is something people should be aware of. The pain and downtime afterward depend on the treatment.
"It depends on the person and their pain tolerance," Harp says. "After most treatments, you need to stay out of the sun. Your skin might peel, or it will feel like you have a sunburn. With fillers, you might have some bruising."
Harp's most significant recommendation is to ask for credentials from your treatment provider. Colorado does not require board certification to do injections. "You want a registered nurse with a bachelor's degree, nurse practitioner, physician's associate or a physician because they will have greater knowledge," Harp says. "I've had to dissolve several of my patients' fillers and restart from scratch because someone put the wrong product in the wrong area. Patients should never be scared to ask for qualifications."
Give your face a little pick-me-up or send your skin back in time a few years with a bit of help from your nearest med spa!
Luminous Medical Aesthetics
luminousmedicalaesthetics.net
Fountain of Youth Med spa
thefountainofyouthmedspa.com