By Amanda Lacey
Photography By Christian Vega

JEN BLACK, owner of Black+Haus Tavern, is building community one bite at a time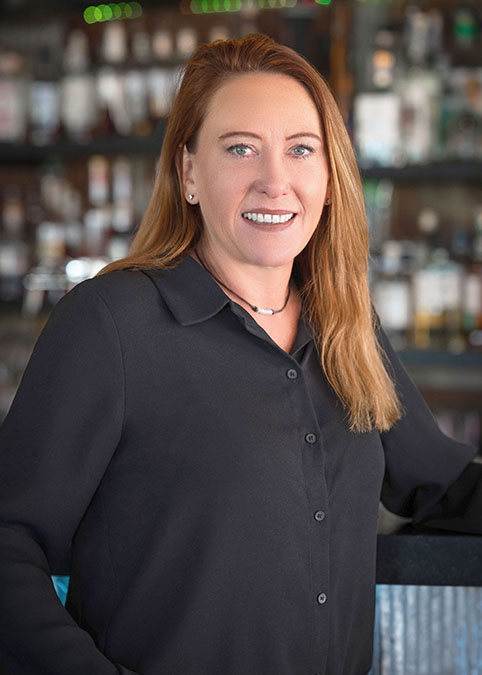 Many people—even entrepreneurs at heart—would see a vacant space and walk right by. Some of those entrepreneurial types might even ponder what they could do with it, dreaming up new business ventures as they stroll down the sidewalk. But when Jen Black stumbled across a great restaurant location
underutilized for years right in the heart of Parker, she took action. Black harnessed her 20+ year history in the restaurant business, strong dedication to the industry and many years of restaurant managerial experience to open an independent, family-owned restaurant: Black+Haus Tavern. It's built on the concept of dedication to a scratch-food menu and an expertly curated selection of bourbons, wines and cocktails.
Even with the support and partnership of her husband, Brent Niedringhaus, opening a new restaurant was not without its challenges. "After finding out that the property was available, we were nutty enough to open a restaurant during the pandemic," says Black. Indoor dining shuttered a week before their grand opening, but that didn't stop them. With the help of outdoor heaters, layers on layers
of clothing and a community eager to offer support, Black+Haus was a hit. And it doesn't stop there. Black says a second location will open in Littleton in May.
With 40 to 50 employees currently and anticipating it to double with the second location, Black leads with a do-er rather than a say-er leadership style. "Whatever the task is at hand, I'm going to be doing it right along with you," she says. "I'm a get-your-hands-dirty, get-after-it kind of girl. I don't expect anyone to work hard for me if I'm not working hard for them."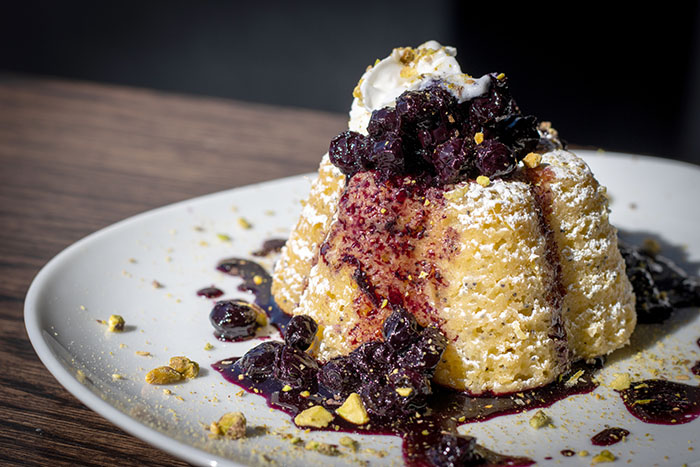 As important as it is to Black to take care of her team and business, it's equally as important to her to take care of and support the local community. "We develop relationships with the people in the community. There's a lot of great food in the area, yet people choose to come to Black+Haus," she says. "It's a place where they can have fun, feel comfortable, bring their family and have our team know what they like to drink and know what they like to eat."
Noting "A New Parker Tradition" is their motto, Black explains: "I built a place where I—as a female—would like to go either myself or with my friends. Or if my husband and his friends go, they're comfortable as well. It's a very welcoming and all-inclusive place with something for everyone. We want to make people feel like they're coming into my living room and they're my personal guest."
Black feels Black+Haus is not just a restaurant; it's part of the community. "We like to give back with events, charity and supporting the locals. And we've already built long-lasting relationships with some of our guests who have shared their most special and intimate moments with us," Black says. She's equally excited to build relationships with neighbors of the new downtown Littleton location.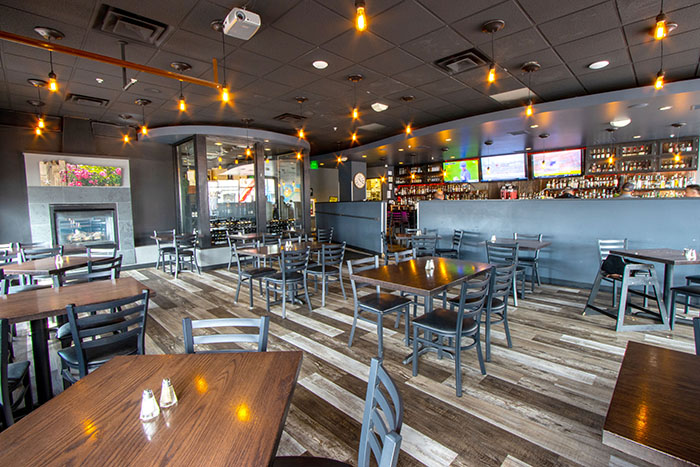 Black+Haus Tavern
19501 E. Mainstreet, Parker
303.568.9671
2439 W. Main St., Littleton
(coming soon)
blackhaustavern.com