Homie helps Rockies fans see Coors Field like they never have before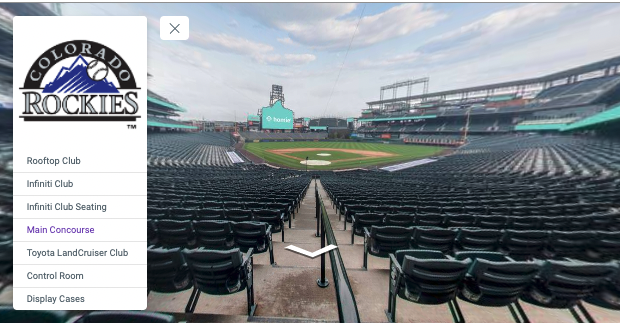 The Colorado Rockies have named Homie the official homerun sponsor of the Rockies for the 2021 season. Homie is a tech-enabled but full-service real estate brokerage that focuses on making homeownership easy, affordable and accessible for all Denver residents. Homie wants to make Coors Field accessible to all too – with an exclusive 3D virtual tour of the Rockies stadium. 
Homie is offering an exclusive 3D tour to Rockies fans of Coors Field. Fans can now get a first-hand view of the field, various clubs and bars, display cases, and more. Visit www.homie.com/coors-field to take the tour.
This Exclusive Tour Includes: 
Created as a lookalike Homie listing, the high-quality 3D tour helps fans feel like they are inside the exclusive Infiniti Club, Rooftop Club, control room, and other spots the general public does not typically have access to.
Fans will get a unique, immersive experience of the field, concourses, and display cases that showcase timeless memorabilia of Coors Field.
The tour also provides fun facts about the stadium, a brief history, and many high-quality photos that capture the iconic and stunning stadium.
Thinking about selling your home? Homie can not only help you list your home too, it can save you THOUSANDS in real estate commissions in the process.