AvidLifestyle had the pleasure of sitting down with local designer and visionary Dana Schoonover to discuss the importance of following her passions, seeking daily inspiration, what she loves about being a designer in Denver and her plans for a fashionable future. Plus, Dana shares insider fashion advice to help "up" our sense of style this season.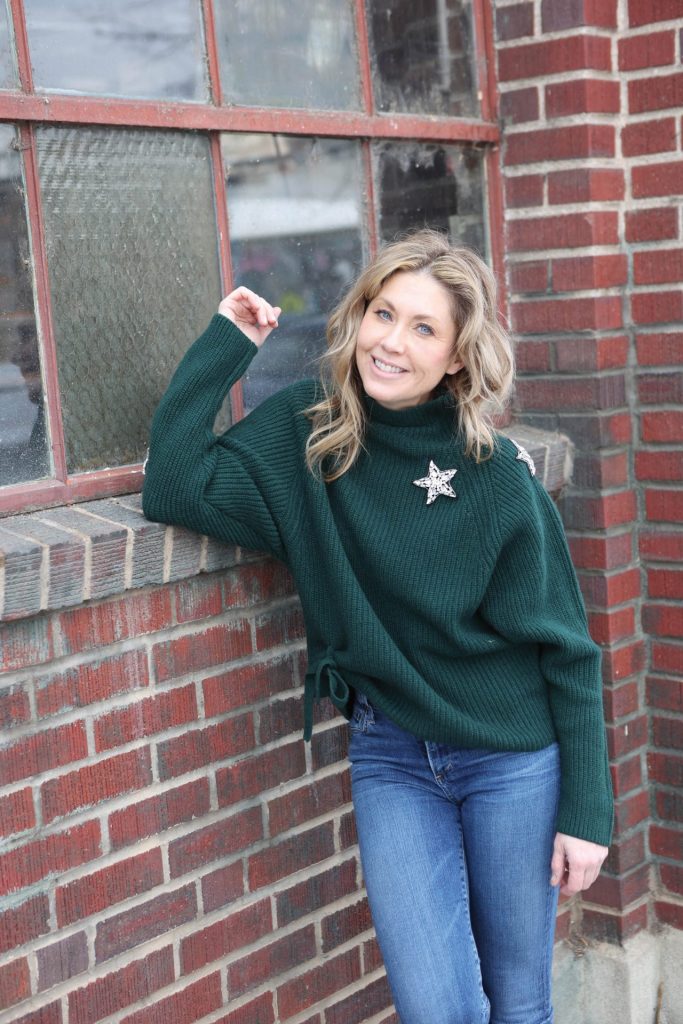 Tell us about your inspiration for launching a clothing design business.
Never A Wallflower was launched in 2015 after my family had lived in Denver for a few years. I was approaching a big birthday, my boys were getting a bit older and I wanted to do something that would make me excited to jump out of bed every day. I think a lot of people know in their heart what they would love to do with their lives, and they tell themselves they can't do it for one reason or another. I don't have a degree in fashion design or even art, but one day I decided that if I didn't at least try to live this dream, I would never forgive myself.
What made you want to be a designer?  
I have always loved fashion. I remember special dresses throughout my life that I would design in my head and then go out and find. I actually helped design my wedding dress. From a young age this passion was part of me; it's always been there.
Where do you find inspiration for your designs?
Inspiration for my designs can really come from anywhere. I try to consume as much media as possible, visit museums or art exhibits (I'm so happy that's possible again) and read at least one book a week. From all that visual 'input' I create one original art piece per season to turn into fabric and that is the starting point for a collection.
Where are most of your clients from?
Our clients are all over the U.S. In addition to our online shop, we'll be shipping to 75 retailers across the country this spring.
Where did you grow up? Do your roots influence your designs?
Growing up in the South has absolutely influenced my designs in the way I use color. I'm trying to get better at remembering to offer black as an option, but that's just not what I naturally gravitate to—growing up, if we showed up in a black outfit, my grandmother would ask if we were headed to a funeral. The way Southern women dress has a certain 'exuberance' to it, and I joke that 'more is more'!
How many collections do you create each year?
I create two main collections a year: Spring/Summer and Fall/Winter. I will also put out small capsules to support passion projects like our 'Deadstock' program last fall when we diverted fabric from the landfill to make our Fancy Polo Tops.
What do you love most about being a clothing designer in Denver?
Denver is such an amazing place to live; there is still a bit of 'cowboy' mindset that encourages entrepreneurship here. You just get a sense of 'western spirit' here that makes you feel anything is possible.
Who is the Never A Wallflower gal?  Who's your muse?
I design for the woman who is not afraid of being seen. She isn't trying to shrink herself to fit into a prescribed mold. She has the confidence to dress to make herself happy.
Tell us about your Valentine's Day edit and your spring edit.
This spring's collection was designed during the first days of quarantine and is the brightest edit we've ever done. Color brings joy, and this collection is like a burst of happiness.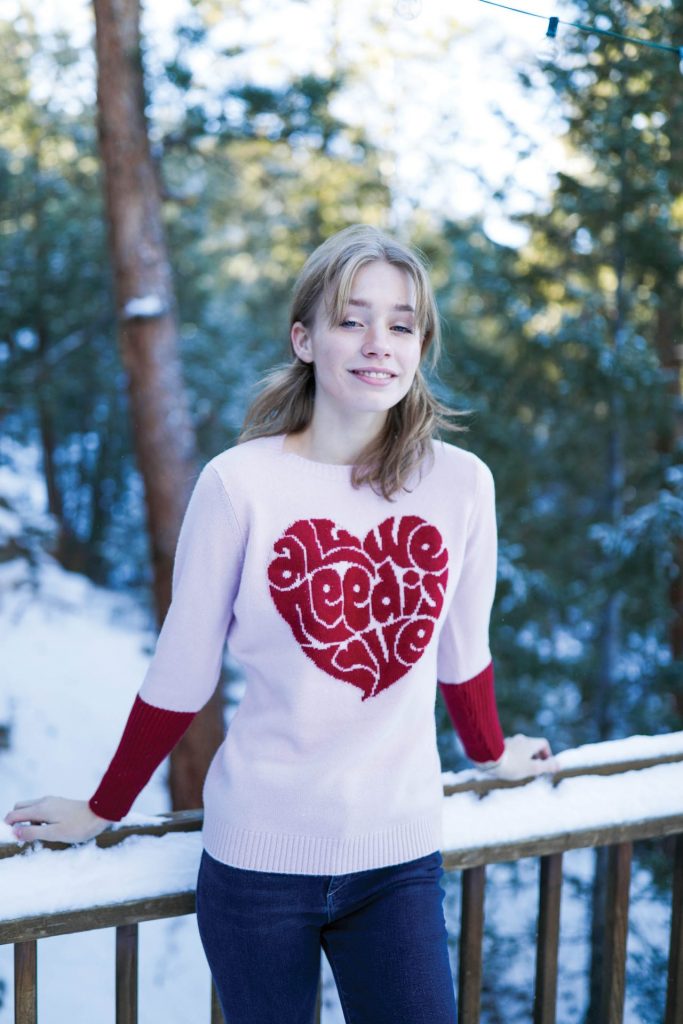 Is there one piece in your collection that you think every woman should invest in?
Our sweaters are the highest quality cashmere that you will find on the market today. They're  like being wrapped in a hug—the best!
When you're shopping for yourself, how do you build your wardrobe? Any tips to offer women to dress more authentically instead going with the trendy flow?
Every season I try to create a capsule wardrobe of five outfits I could throw on for any situation. In the winter, that includes two fabulous sweaters, two of our tops that can be dressed up or down and a fabulous dress.
How has COVID-19 impacted how and what you design?
Well, of course I'm not traveling as much. In the past we have shown our collections in N.Y.C. and L.A., but those cities stopped having shows, so we've had to move to video meetings and showrooms in other markets like Dallas and Atlanta.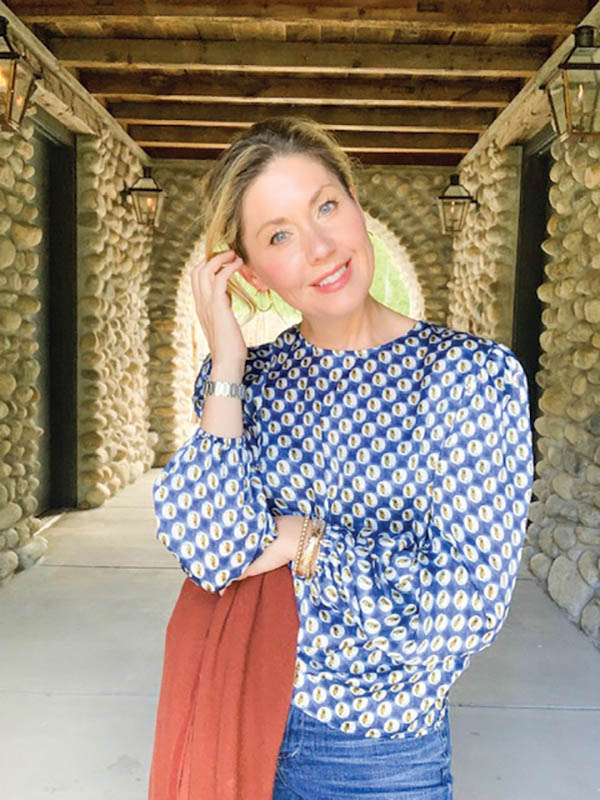 How do you see your brand growing and evolving? What do you want its legacy to be?
I hope I encourage women to have more fun with their wardrobe, and break out of their comfort zone a little more often—they say that's where life begins.
Any plans to expand your brand? Possibly kids, men's or even lifestyle pieces? 
We are working on a fun sweater capsule with a children's store here in Colorado, and I would love to explore some tabletop pieces created with my original prints!

Never A Wallflower
neverawallflower.com