By Heather Shoning
MADE-LOCAL, HEALTHY MEALS delivered to Denver and the Front Range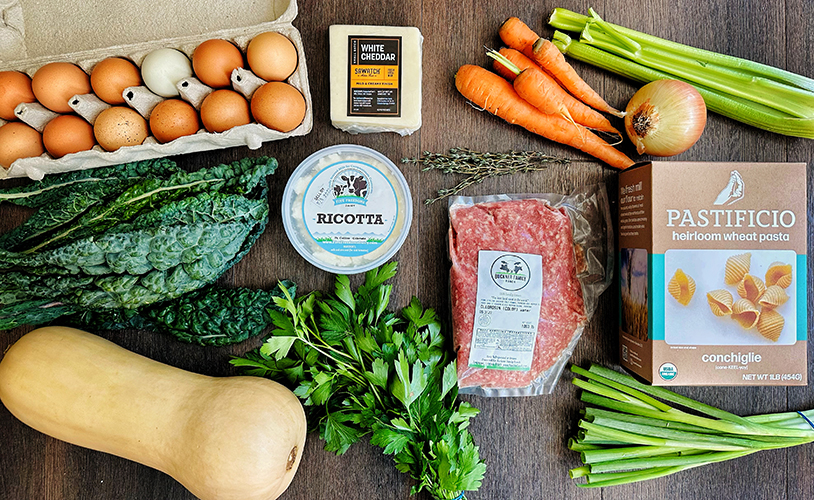 Meal kits and ready-made meals became popular in the U.S. in the early 2010s, and they were a game-changer for busy families and professionals, people with dietary restrictions or on a specialty diet, and those who longed to be creative in the kitchen without the hassle of all the shopping. There are myriad benefits to these services include perfect portions, healthy options, and time and cost savings. Although these services are still wildly popular, it didn't take long for people to tire of the excessive packaging and non-local ingredients. Thankfully, Denver has a host of forward-thinking food industry professionals who stepped in to take a successful model and make it local, fresh and uber healthy.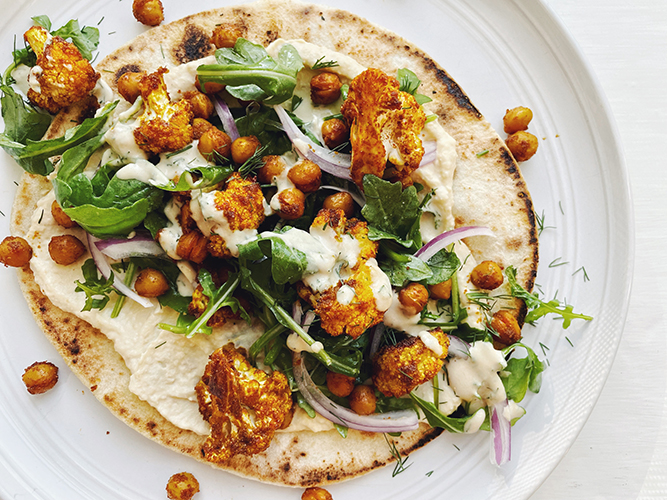 AvidLifestyle's art director, Brenna Farrell, leads a busy, active lifestyle, and she's concerned about having healthy meals that are quick and easy for weekdays. She recently turned to Spade & Spoon to ease the stress of meal planning and cooking. "I liked the website and there was so much to choose from, and when it arrived, everything was so fresh," she says. "They put convenience into meal planning and prepping." Farrell went on to say that she's tried some of the national meal delivery services, and with Spade & Spoon, she received fresher food with recyclable and compostable packaging—and less packaging overall.
Spade & Spoon partners with farmers market vendors such as Sfoglina, Not Bad Cooks, Hearth Bakery, Five Freedoms Dairy, Switch Gears Farms and other local businesses to deliver fresh, healthy meals to the greater Denver, Boulder and Fort Collins areas. Owner, Joy Rubey, became a wife to a farmer, a mom and a friend to several people
battling terminal cancer when she was in her 30s. She began to question the U.S. food system—what we eat, how we grow food, how we build food resiliency and how we leave a healthier planet to the next generation. "When you prioritize better margins for producers and accessibility for consumers, you can make it easy to cook and shop local," Rubey says. She started her hyper-local meal delivery business in Washington state in 2011. After 11 years there, she launched Spade & Spoon in Colorado in November 2022.
The meal boxes come curated around a food theme or dietary selections such as gluten- and dairy-free or pescatarian/vegetarian. Or you can curate your own, choosing your favorite mix of dishes. Each meals serves four, so it's perfect for families or to have leftovers for lunch. In addition, the Spade & Spoon marketplace offers staples you can add to your delivery such as honey, bacon and eggs, all from local sources as well. And you can share your love for this easy meal delivery service with local products and minimal and returnable packaging, by getting gift cards for friends and family.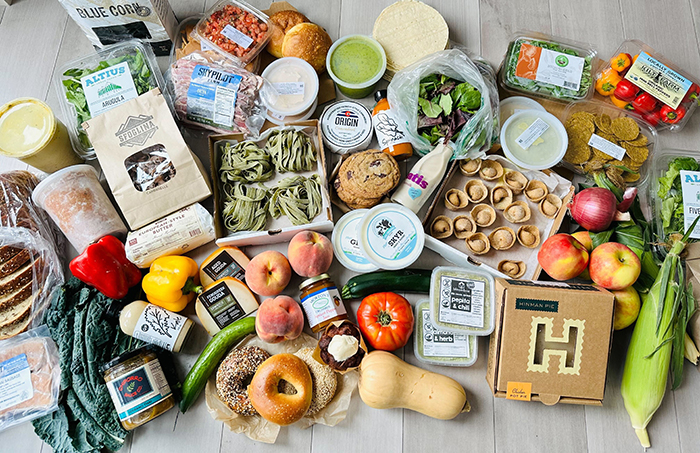 Photo courtesy of Spade & Spoon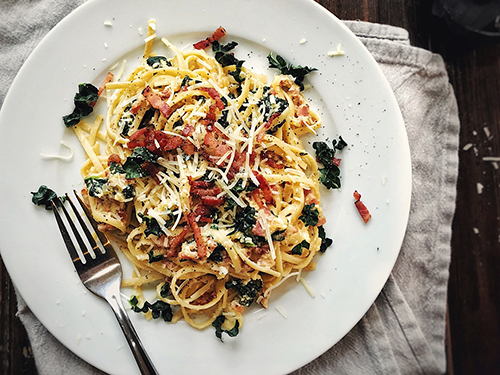 Left: Photo courtesy of Spade & Spoon Right: Photo by Brenna Farrell
The question, "What's for dinner?" has guided many food-industry entrepreneurs into the meal delivery space including Krissy Ostermiller of YaYe Organics, who created her brand as a way to make plant-based eating more accessible and appealing for healthier living.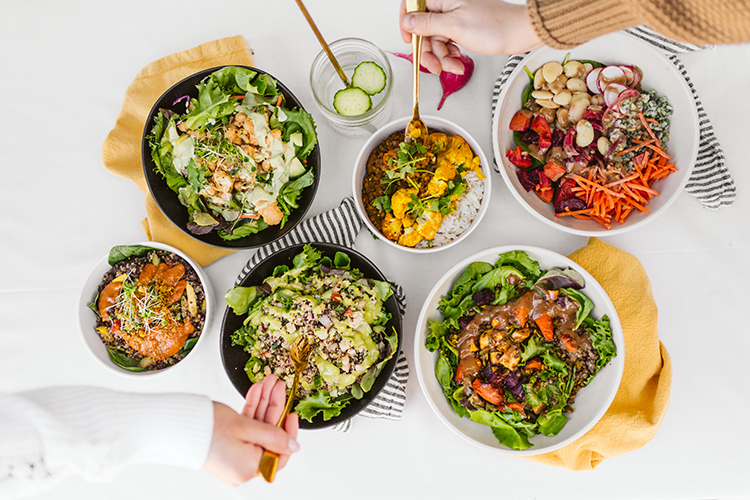 Photos courtesy of YaYe Organics
Chef Katie Kannen, who was living in New York City at the time and heading home after a late catering job, realized she had no time to make healthy meals for her own family—and cooking is what she does for a living. So, she imagined the trouble other busy families faced, and thought meal delivery seemed like a viable business opportunity. She and her husband Chris packed up their baby and moved to Denver in October of 2012 and launched The Spicy Radish in January of 2013, right when this type of service was popping up nationally. After starting with just word-of-mouth marketing, today the company delivers to nearly 400 homes per week. "People like that they're spending their money with a local company, a mom-and-pop scenario," Kannen says. "And our food is really good. What we do is really good, so when faced with: 'Am I going to order Blue Apron and cook it all or order from us [and just heat it up]?', they choose us."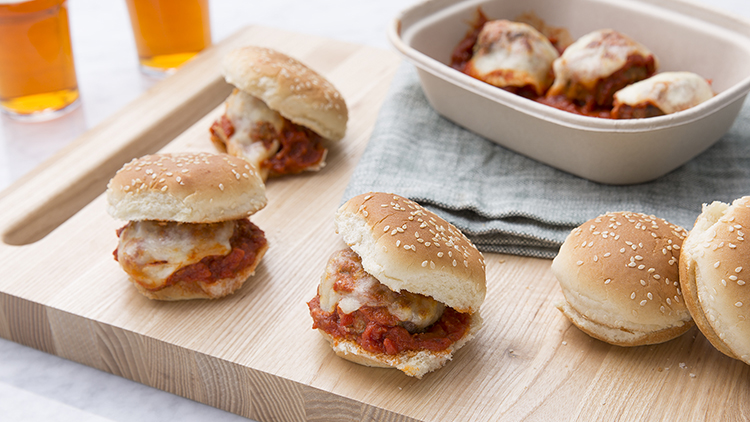 Photos courtesy of The Spicy Radish
Local Meal Delivery Services
Spade & Spoon
Order by midnight on Thursday for following Wednesday delivery to addresses from Fort Collins to Lone Tree. Boxes include three meals that serve four people each, starting at $90/box.
spadespoon.com
YaYe Organics
Meals are delivered twice weekly for maximum freshness (Mondays and Thursdays for Denver-area customers). Three-day lunch and dinner (six meals), starting at $97.
yayeorganics.com
The Spicy Radish
Order by 10 p.m. on Wednesdays for Saturday, Sunday or Monday delivery. Family-style meals, $33 for two servings, additional servings $16. À la carte items from $7 to $18, generally serve 2 or more.
thespicyradish.com
Also Try:
Casa Crobu
casacrobu.com
Easy Entrees–Centennial
By Silver Spoons
ezentrees.com
My Fit Foods
myfitfoods.com
Prefare Gourmet Meal Kits
prefaremeals.com
Sparrow Kitchen
sparrowkitchendenver.com
SupperBell
supperbell.com
Your Whole Meal
yourwholemeal.com