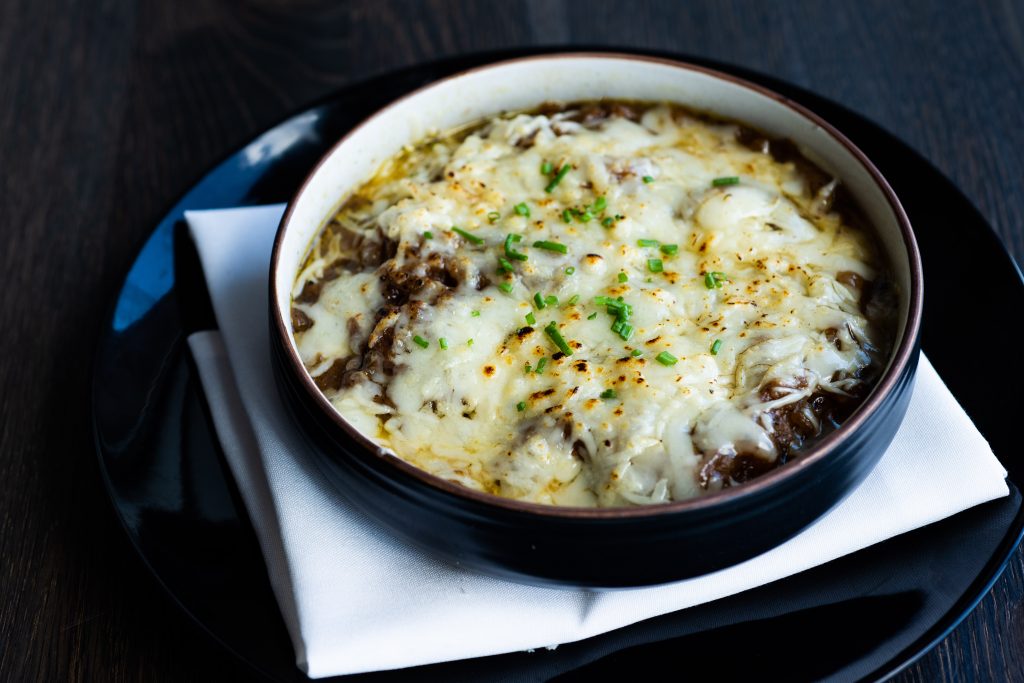 In French it's said as la vie est trop courte pour boire du mauvais vin. And in English: Life is too short to drink bad wine.
Linguists will tell you that saying this phrase in the two different languages requires diverse, practiced skills. But on this particular rainy night at Denver Tech Center's Le French, those nuances were unnecessary. The favorite area restaurant for classic French cuisine was full of imbiber-diners who were all united thanks to one bit of information: At the heart of most memorable French meals, among other important life moments, is a glass of French wine.
And what's become the annual start to obtaining memory-worthy vintages is Beaujolais Nouveau Day, when the first bottle of Beaujolais wine (a unique French wine produced in the Beaujolais region that's historically loved by the international masses and not always wine connoisseurs) is uncorked at exactly 12:01 a.m.
Observed on the third Thursday of November, the day is said to set the stage for what's to come in the new French wine season. And Le French wasn't about to miss the big celebration. Until Nov. 30, diners can revel in a three-course Beaujolais Nouveau menu–each dish of which is, of course, paired with a red or a white.
APPETIZER: SOUP OR SALAD?
French Onion soup with Beaujolais Fleurie: features a hearty vegetable broth, caramelized onions, house baguette croutons and Gruyère cheese gratiné. Melts in your mouth as you gulp.
Beets and Lentils salad with Beaujolais Blanc: piled high (and plated beautifully) with roasted beets, arugula, baby spinach, pickled lentils, pine nuts and basil. Finished with a mildly sweet walnut-verjus vinaigrette.
ENTREE: THREE OPTIONS, ONE PICK
Escargot Croustillant with Beaujolais Fleurie: swimming in white wine, foie gras sauce and cream. Robust, sweet and supremely satisfying.
Beef Bourguignon with Beaujolais Morgon: beef short rib braised in red wine with potato purée, cremini mushrooms and carrots. No knife needed.
Saumon with Beaujolais Morgon: seared salmon complimented with a potato and truffle emulsion and diced vegetables. Crispy, then creamy.
DESSERT
Mousse Au Chocolat and Tuile with Beaujolais Blanc: topped with house strawberry sorbet and cranberry compote. A light, sweet ending.