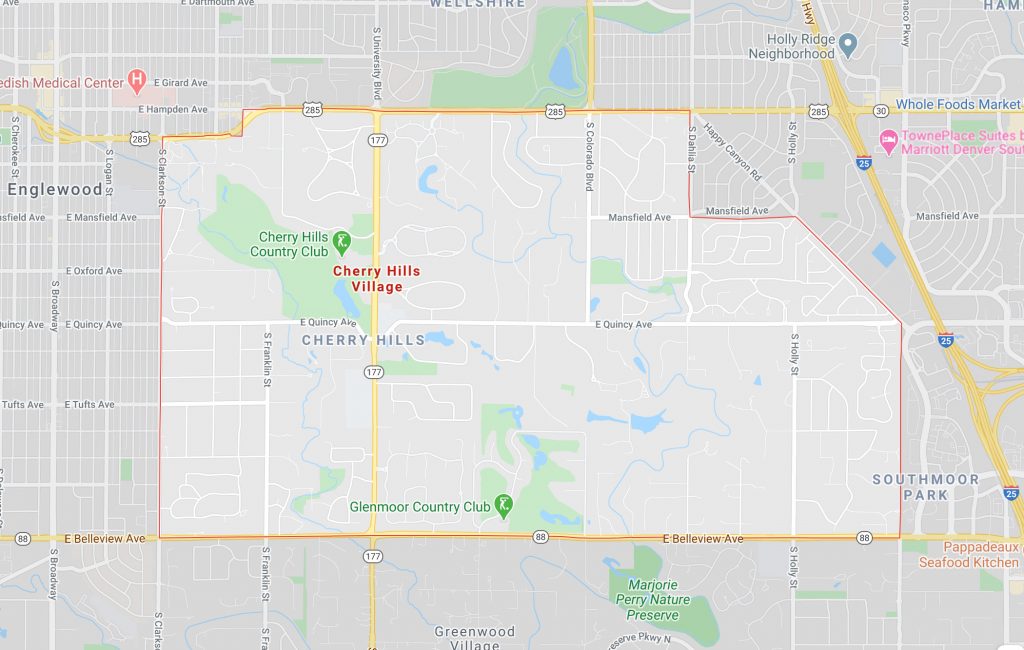 Every community has its quirks. Ours, most seasoned south suburbanites would say, come in the form of befuddling addresses. "Our ZIP codes make no sense at all!" says Brian Vogt, one of the "founding fathers" of the City of Centennial.
From a resident perspective, the evidence is incriminating. According to ZIP code demarcations, The Village at Castle Pines is in Castle Rock and most of Cherry Hills Village is actually Englewood. Without a boundary map, no one quite knows where Centennial starts and stops because its six ZIP codes, none of which are exclusive to the substantial center, continue past jagged city lines. And so on …
How did things get so jumbled?
The short answer, says the U.S. Postal Service, is they didn't. This puzzle has less to do with ZIP codes and more with how modern-day neighborhoods define mailing addresses. "ZIP (or Zone Improvement Plan) codes were designed specifically for us to sort the mail as efficiently as possible," explains Postal Service spokesperson James Boxrud.
The U.S.P.S. assigned all of the country's major ZIP codes by 1963 for this solitary purpose. Yet, somewhere along the way these sorting digits became an unofficial factor for sense of place.
Officially, it's city boundaries—not 57-year-old ZIP codes—that settle where home is.
Consequently, when a majority of the burgs in an area are younger than the ZIP code system (read: the south suburbs), the allocating efforts between the two run into less-than-ideal circumstances. For starters, a limited number of available ZIP codes means some new towns and cities cannot get their own postal route. Second, new municipality boundaries are typically formed from unincorporated or annexed land (already within decided ZIP codes), which can create unusual dividing lines.
This is why Centennial's ZIP codes also cover three other surrounding cities. "Most cities want to bring in commercial property to make money, which makes all dividing lines look crazy," says Vogt. "But Centennial did kind of the opposite: We took all of those ragged edges—commercial or not—around this unincorporated area to decide our boundary."
This is also why letters that read, say, Greenwood Village, Colo. 80121 (officially a Littleton ZIP code) still reach the mailbox. "When municipalities let us know they are going to take over areas we have already designated, we add that information in our sorting databases," Boxrud says.
There are exceptions to this structure. Greenwood Village was incorporated in 1950, but still hasn't been given a unique code. According to The Villager, this is because the village was founded after the Postal Service created its first temporary zoning system in 1943. The same applies to Cherry Hills Village (inc. 1945). Part of the community-distinguishing confusion owes to the multiple agencies that now use ZIP codes for services beyond mailing, like sales tax.
It is possible to have a ZIP code changed to better match city borders—though our area hasn't had much success. "It's usually based on population," Boxrud says. "There's a Postal Service committee that meets every year to discuss when new codes need to be created."
For now, take your mailing address with a grain of salt and, instead, determine "home" on a detailed local map.