By Lisa Truesdale
CHAITRA WIRTA-LEIKER uses her personal experiences to educate others about the intricacies
of transracial adoption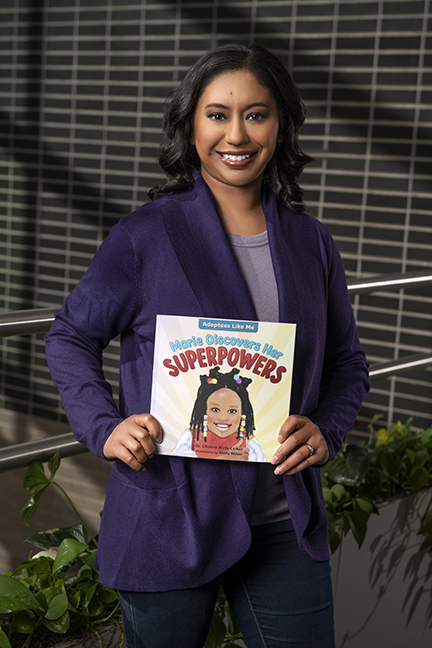 IN THE FIRST of her six-book "Adoptees Like Me" series, Chaitra Wirta-Leiker writes about Marie, a young transracial adoptee who is learning how to answer—or not—all the personal questions she gets about her family.
"People are usually well-intentioned, but they don't consider how insensitive their questions can be," explains Wirta-Leiker, a licensed psychologist in Greenwood Village. "Kids aren't taught to navigate those situations. They're either like a deer in the headlights, or they're embarrassed about oversharing."
Wirta-Leiker is uniquely qualified to tell Marie's story. Like Marie and her other main characters, she's a transracial adoptee herself, and she's the adoptive parent of a transracial child. Today, she specializes in helping adult adoptees and adoptive parents and caregivers struggling with issues of identity, race, societal expectations and family relationships. Each book also includes downloadable references to assist parents with vocabulary and emotional concepts, language that supports developmentally appropriate conversations, and ideas for interactive activities.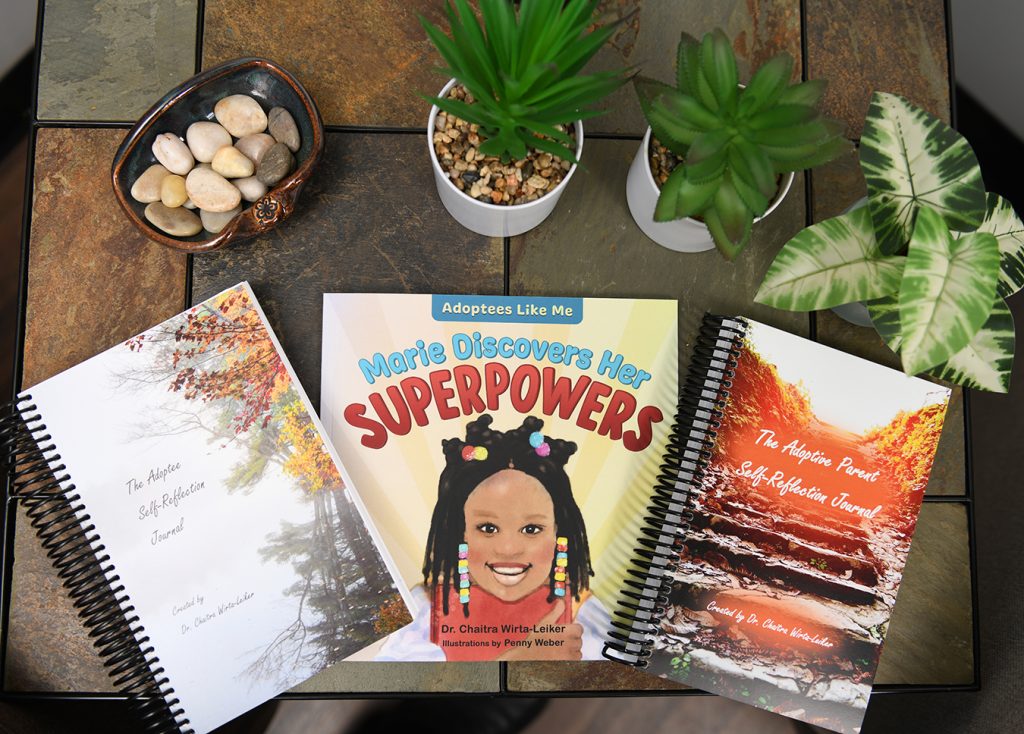 Wirta-Leiker says she's known since her first high school psychology class that she wanted to be a psychologist. After the Columbine tragedy hit close to home, she began working with youth and families who had experienced trauma. "I worked in residential treatment and mental health centers, and schools and daycares, and with kids in the foster care system," she says, adding that she felt especially strong connections to the latter. Yet it wasn't until she and her husband were adopting their child from Ethiopia that she began specializing in adoption counseling, with an additional focus on transracial adoptions.
"During the mandatory training [to be an adoptive parent] everything just felt like common sense," she says. "They were asking my opinions, because I could offer additional personal insight into what adoptees need, and also provide a clinical lens. And I realized there was a huge need for this specialty."
Wirta-Leiker sees adult clients in person or via telehealth at her private practice, Beyond Words Psychological Services. She also conducts pre-adoption evaluations for prospective adoptive parents, trains other professionals specializing in adoption counseling, speaks around the country on adoption topics and created an online directory of licensed professionals in the U.S. who work with adoptees.
Wirta-Leiker appreciates that she's able to provide resources that weren't available when she was growing up, especially when she sees positive results from her work. "One big success is when a family with a transracial adoptee moves to a more diverse area for the sake of the child," she says. "The family is recognizing the importance of the racial and cultural mirroring, and relationships can develop more organically."
Though Wirta-Leiker has transitioned to working with only adults in her practice, she created the book series as a way to help younger adoptees, too. "Each book is written from the perspective of the adoptive child, and in each story, the child is coming to visit me for therapy."
That way, she explains, readers get to be part of the therapy session. "It gives readers the words and concepts to understand what they may be experiencing," she says. "It also normalizes seeking professional mental health, and it gives access to mental health support for those who can't access
it nearby."

Beyond Words Psychological Services
5300 DTC Parkway #210
Greenwood Village, CO 80111
303.522.3184
Check out the "Adoptees Like Me" illustrated book series for elementary readers,
authored by Dr. Chaitra Wirta-Leiker!