If you love the holidays and sharing them with friends and family, you're no doubt itching to host a fête not to be forgotten. Deck the halls, drape the lights and garland over the mantel, and hang the wreath on the door. You've got the guest list and we have the tips and tricks straight from Denver's top party professionals to ensure all your holiday bashes are ones for the books.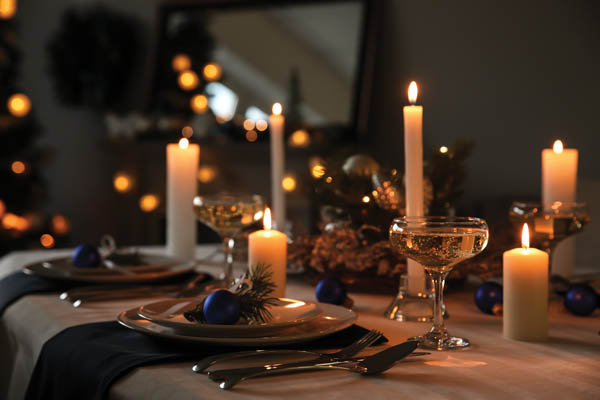 Set the Stage
Wondering how to make your event memorable and stand out from the rest? John Tobey of John Tobey Events says, "It's all about personalization, so include special touches like your favorite cocktail, favorite color or customary tradition."
Choose a color palette inspired by the holiday decor you already own. We all have an abundance of items collected from over the years, so when picking and choosing amongst your favorite pieces and family heirlooms it's important to remember that there is such a thing as too much.
Unsure where to begin while sorting through it all? Pick a palette and spread it throughout your home. Then, add another layer to your decor using florals. Breigh Jones, owner of Black + Blossomed, says don't be afraid to add unconventional accent colors and natural (textural) touches. "Try adding a blush pink or burnt orange for an added a pop and mix in pampas grass to your fresh floral arrangement for extra dimension," she explains. "There's no right or wrong, so time to get creative!" She suggests using small bud vases to carry color throughout your entire entertaining area. "Having a set palette and consistency spread throughout your space allows for everything to feel connected and seamless," she says.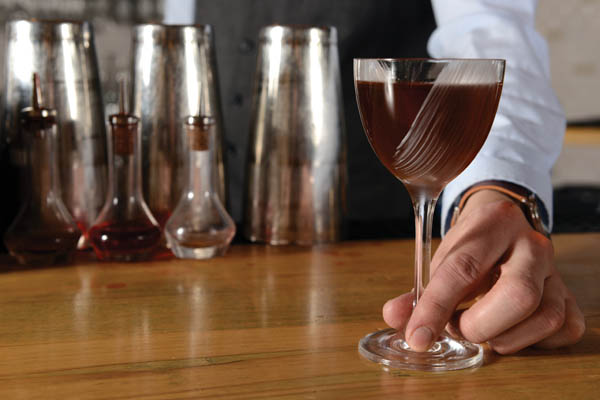 Dine & Wine
To ensure your holiday menu delights, personal chef Jeff Stoneking says it's all in the details. "Don't overlook, but also don't overthink the more personal details of the event," he says. When creating a menu, always consider your guests' needs such as any allergies or any other accommodations they may have.
Stoneking also says offering your guests details on seating arrangements—so they know if it's a formal seated dinner or a causal mingling event—and timing so they can plan their evening is a nice touch. "Most people will look forward to knowing what the target time is for them to be pleasantly on their way home," he says.
Another great way to add a personal touch to your meal is by way of dinnerware. "I recommend a combination of using your own personal pieces and rentals as needed," says Tobey. "For service platters, use this as your opportunity to add your own personal touch, but for ease of entertaining rent items like flatware and glassware."
Speaking of glassware, think about your cocktails and decide on a signature drink for the evening, then kick it up a notch. "A pear Irish mule offers winter flavors, and a nice spin on the old fashioned is our vanilla chai old fashioned," says Kodie Ketchbaw owner of K-Bar Events. If you want to keep the signature cocktail recipe simple, add a festive garnish for an instant ooh la la.
It's no secret that we love a good cocktail, but there's no need to overdo it. "Limit the selections you'll offer at your event," Ketchbaw says. "You're not a bar, so it's not necessary to offer full bar service. A couple of seasonal beers; a red, a white and a sparkling wine; and a couple of signature cocktails make for a great event."
And the best tip of all? Don't be afraid to source help. Host an event that guests will be talking about for years to come. Leave it to the pros so every detail—no matter how big or small—is covered, and you can savor every minute.
Black + Blossomed
720.704.1571; black-and-blossomed.com

Chef Jeff G Stoneking
303.351.2539; chefjeffgstoneking.com

John Tobey Events
303.830.0889; johntobeyevents.com

K-Bar Events
720.742.7516; k-bar-events.com