By Heather Shoning
Let the DECORATING SEASON BEGIN with some pumpkins from a Colorado pumpkin patch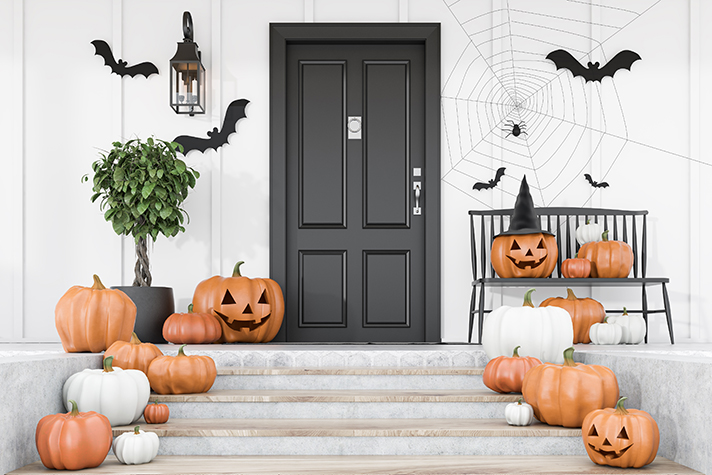 Colorado has dozens of fun-filled pumpkin patches for a full day of family memory-making. And then, you can take home some festive decorations for a welcoming holiday display for your front porch or entryway. There are a variety of ways to use a collection of pumpkins and other autumn-centric items to create a charming display.
Themed Displays: Choose a specific theme for your pumpkin decor, such as a harvest festival, spooky Halloween, a cozy autumn setup or a black-and-white theme. Coordinate your colors, props and other decor items accordingly.
Pumpkin Pathway: Create a pathway of pumpkins leading up to your front door. This can be especially charming when lined with small lanterns or string lights. Line your steps with various pumpkins and gourds in different sizes and colors. Or simply place one pumpkin of a similar size per step for a streamlined yet festive look.
Pumpkin Planters: Place a hollowed-out pumpkin filled with colorful annuals, succulents or even a fresh flower display in a tall planter
to create a pumpkin topiary. Add more pumpkin "pots" around the planter's base for a complete look.
Carved Pumpkins: Of course, the kids or grandkids will want to display their best pumpkin carvings. Create intricate or simple designs into your pumpkins. It's best to wait until just a day or two before trick-or-treating to carve your pumpkins so they will be in great shape for showing off.
Remember to consider the weather—if we have a windy or rainy forecast, you might want to secure your pumpkin decorations so they don't get damaged or blow away. Also, be sure to use safe lighting options if you're using candles or lights inside your pumpkins. Have fun getting creative with your pumpkin decor, and enjoy the festive atmosphere it brings to your front porch!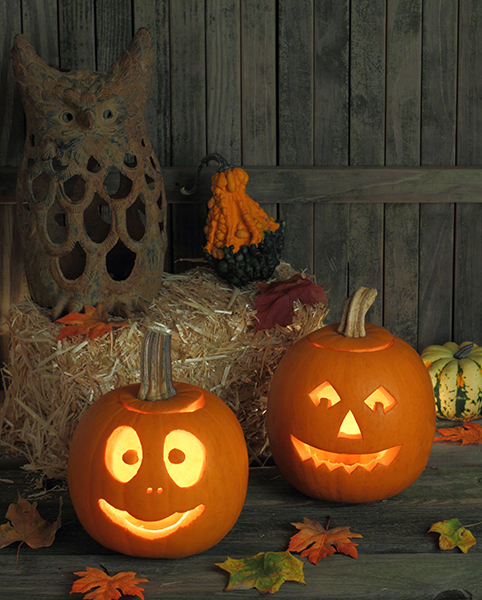 Get Your Ja-CO-Lanterns
Make a day of visiting one of these great Colorado pumpkin patches with a variety of activities that will thrill the kids—and some with adult attractions, too.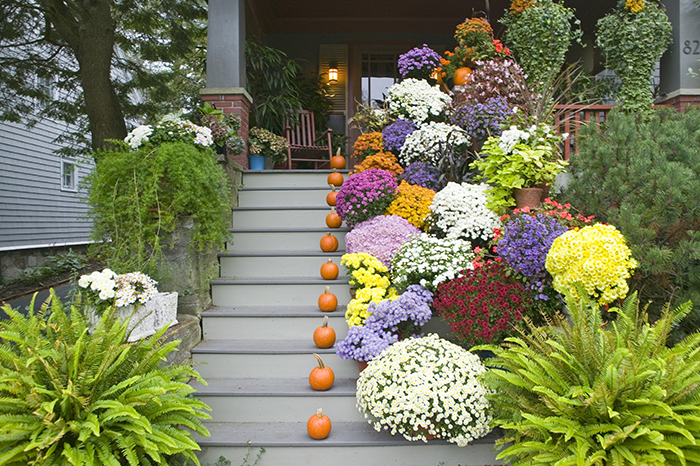 Anderson Farms
6728 County Rd. 3¼, Erie
303.828.5210
andersonfarms.com
This is one of Colorado's largest pumpkin patches, known for its vast selection of pumpkins. You'll find corn mazes and hayrides as well as attractions, including a giant pumpkin cannon and a zombie paintball hunt. Many activities have extra charges.
Open: Thursday–Sunday from 10 a.m.–7 p.m. every weekend in October
Tickets: (online purchase suggested)
Monday–Thursday: $27, Friday–Sunday: $38 (children under 3 are free)
Pumpkins: $2–12
What Makes it Cool: wagon ride to the pumpkin patch, Fort A-Lot-A-Fun, Private campfire rentals ($100+), Terror In The Corn (Thursday $39, Friday or Saturday $42, Sunday $41)

Chatfield Farms Pumpkin Patch
8500 W. Deer Creek Canyon Rd.
Littleton
720.865.3500
botanicgardens.org
This pumpkin patch is part of the Denver Botanic Gardens at Chatfield Farms. If you're looking for a more relaxed pumpkin-picking environment, this is the place to go. It also features a corn maze and hayrides, among other autumn activities.
Open: Pumpkin Patch is accessible during Pumpkin Festival, Friday–Sunday, Oct. 6–8, 9 a.m.–4 p.m. The corn maze is open Friday–Sunday, 9 a.m.–5 p.m. through Oct. 29.
Tickets: (must be purchased online) $16 Adults, $12 Children (ages 3-15, children under 3 are free), discounts available for members, military and seniors
Pumpkins: Average price $8
What makes it cool: free pumpkin daycare while you enjoy activities, food trucks, face painting

Colorado Pumpkin Patch
18065 Saddlewood Rd.,
Monument
719-799-6708
coloradokidsranch.com
The Colorado Kid Ranch has been hosting its fall festival for 14 years and running! Located in Monument just 25 minutes south of Castle Rock, the farm is full of fall-themed activities kids will love!
Open: through October 29
Tuesdays: Open 9 a.m.–1 p.m. in October
Wednesday–Sunday 9 a.m.–5 p.m.
Tickets: (at the patch) Pricing not available at time of publication
Pumpkins: $4–12
What Makes it Cool: 100-foot roller slides for children of all ages, football training camp,
stuff the scarecrow

Lone Creek Farms
3879 N State Hwy 83,
Franktown
303.800.1243
lonecreekfarms.com
Not only does this farm have the typical fall festival activities, but it also has live shows, including pig races, pumpkin and candy cannons and a firetruck pumpkin drop.
Open: Thursday–Sunday 10 a.m. – 7 p.m. every weekend in October
Tickets: (online or in-person): $25.95 per person (children under 4 are free), discounts available for military, seniors and groups
Pumpkins: $5–11
What Makes it Cool: Slaughter Gulch haunted attraction (Fridays & Saturdays 7:30 p.m.–10 p.m. thru October 28th, $25.95), pan for gemstones, pedal kart race track

Longneck Pumpkin Farm
7595 California Dr., Colorado Springs
719.551.0525
longneckpumpkinfarm.com
This beautiful family-owned farm offers so much to enjoy! From adventure-filled
hayrides and bench swings to a relaxing cottonwood grove, there is something every family
member will love.
Open: Friday–Sunday 10 a.m.–5 p.m. through October 29
Tickets: (must be purchased online)
Tickets are required for all guests $17/Person (children under 2 are free). Each ticket includes activities and parking.
Pumpkins: $7+
What Makes it Cool: Sheep herder's
wagon (which has a climbing wall up one side and a pipe slide down the other side),
hayrides, a farmers market, a hay bale slide

The Patch
7400 State Hwy 86, Kiowa
720.446.6001
thepatch.farm
Formerly known as The Patch in Elizabeth, this year, the farm has been relocated to
Kiowa—about 30 minutes east of Castle Rock. The team is working on new activities and recipes for the concessions stand.
Open: Fridays 10 a.m.–3 p.m., Saturdays & Sundays 10 a.m.–6 p.m. through October 29
Tickets: (online or in-person) Starting at $24.95 (children under 2 are free), discounts available for military and grandparents
Pumpkins: $1+ (average is $12)
What Makes it Cool: homemade apple cider donuts, 4-acre corn maze, low ropes course, farm cannons (extra charge applies), highland cows and mini donkeys