Exploring the World's Cultures, Cuisines and Timeless Art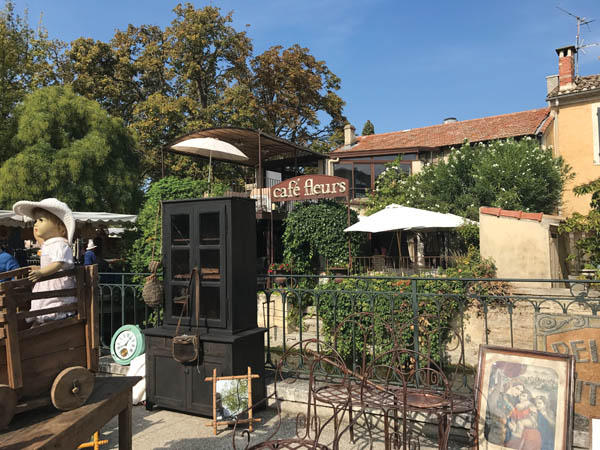 WALK INTO DJUNA and you will feel as if you've been swept away to another land, surrounded by unique treasures from around the world. Located in the heart of Denver's Antique Row, the one-of-kind pieces that cover the 7,000 square-foot store, are all hand-picked by the husband-and-wife team, Jeffery and Karen Moore, who have owned and operated the shop for 25 years. "Each piece we source has a story, and we get to share those stories which brings us so much joy," shares Karen Moore, who in her previous life, owned a folk and a contemporary art gallery. "These global buying trips allow us to curate such rare, one-of-a-kind pieces that instantly personalize your home."
Over the years, close friends and clients (who have become friends) begged the Moores to take them along on their buying trips, and about ten years ago, that's just what they did. They invited twelve guests to go "behind the curtain" to shop for collectible brocante throughout France, Mexico and Argentina. With the Moores' expert eyes and key relationships with dealers at local antiques fairs, their guests find treasures to fill their homes and their souls.
Every year, the group visits three Antique Fairs—L'Isle sur la Sorgue, Montpellier and Avignon and explores towns such as Gordes, Roussillon and Menerbes; enjoys wine tastings, including a favorite at the famed Chateau neuf du- Pape and are hosted at the picturesque Chateau Talaud, a 17th-century chateau, owned for 22 years by some friends of the Moores. "These trips appear to be about buying only, but that's not the case. They're about experiencing local cultures and cuisines, being together with a small group of friends who all share the same passions and the pure joy of traveling. The shopping is just the cherry on top," shares Karen. "We have guests that come back year after year. Mothers and daughters, husbands and wives, interior designers, girlfriends—they all come back each year because it's the type of trip they could never arrange on their own. It's truly a unique experience."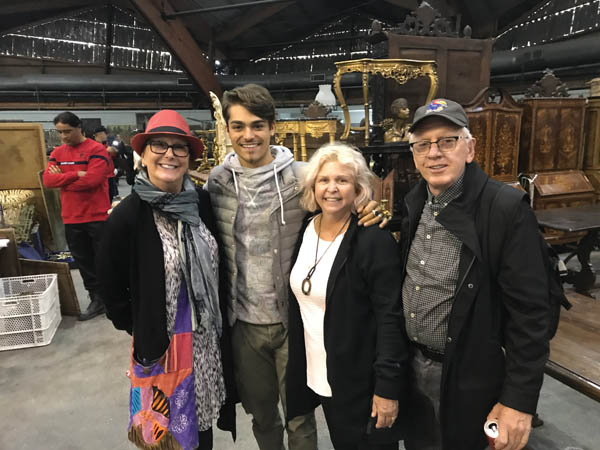 And it's the quarter-century of relationships that allow the Moores access to these brocanteurs, wineries, the Chateau where they stay in Provence, galleries and more. Plus, the biggest issue when buying home furnishings overseas is shipping everything back to the United States. Djuna has a trusted coordinator who handles all the interactions of each purchase and ships everything together in bulk back to Denver. "We've got it down to a science for the most part and it's a huge benefit of going on a buying trip with us. If you find an antique spiral staircase you just must have, we can get it home for you. The level of customer care our team has is remarkable."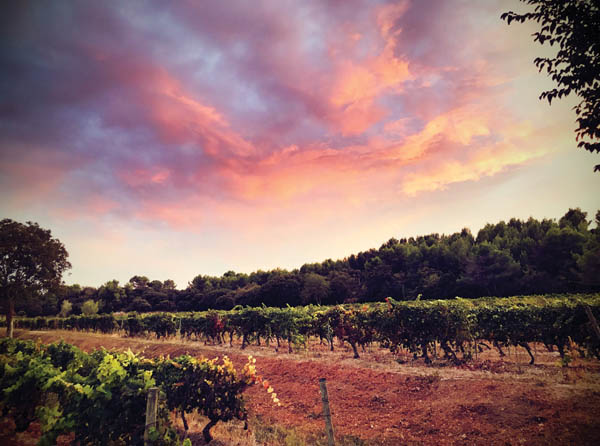 Although all trips were canceled in 2020 and are still halted this year, the Moores are making up for lost time with at least two backto- back trips to France in April 2022. "People are begging to go, so we're going to offer multiple trips to fit everyone in." As for their Mexico and Argentina trips, those are on hold for the moment but the art in those regions has them craving more trips for the near future. And the Moores are also planning on adding Morocco to their passports soon.
The name Djuna was inspired by the eccentric American writer, artist, and illustrator Djuna Barnes, and the unique "Djuna look" is as colorful and eclectic as she was. According to Karen, "your home should tell a story, and the way to do that is to curate personal collections throughout your life. That's what we're all about—the telling and retelling of stories through art, pottery, textiles, antique furniture, decorative pieces and artifacts that speak to your unique personality."
Sound advice from a lifelong collector, world traveler and connoisseur. So the next time you're looking to update your home or need a distinctive piece, hopefully you can be one of the lucky few to travel alongside Karen and Jeffery to experience a trip of a lifetime.
Djuna, Denver
303.355.3500; djuna.com