How a LOCAL INTERIOR DESIGNER built her company from the ground up
By Jessica Hughes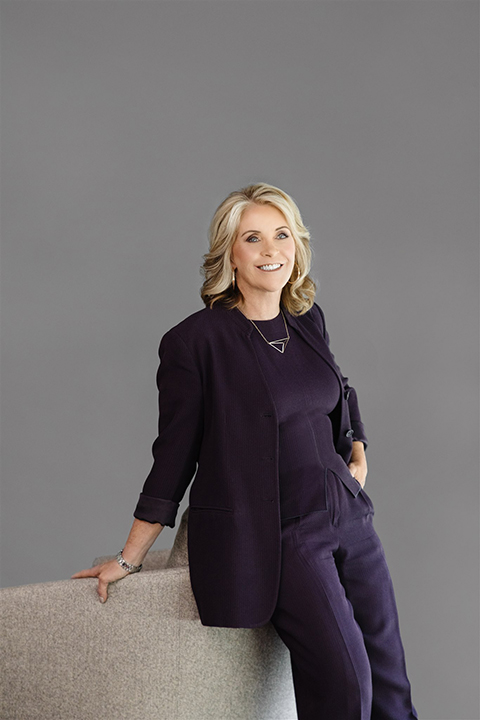 As a child, Kimberly Timmons-Beutner was always interested in design, from designing her childhood dollhouse to aspiring to become a fashion designer. Soon after graduating with a bachelor's degree in interior design, her career kicked off working for a local Denver design firm, where she stayed for 10 years.
As she worked her way up from entry level to design director, the desire to call the shots led her to create Kimberly Timmons Interiors in 1997. "I wanted the freedom to design what I wanted to design," says Timmons-Beutner. "I am very much a perfectionist and push design to the best it can be." Fueled by that passion and a determination to succeed, the award-winning visionary built one of Denver's top design
studios from the ground up.
She started the company from the guest bedroom of her home, and after hiring two employees, the room became a bit tight, so she expanded to an office in downtown Denver. Over the years, Timmons-Beutner grew the company from those first two employees to 12 designers. Today, the design firm with 24 employees and a portfolio of clients that expands beyond Colorado is based in the Golden Triangle
Creative District with plans to relocate to the Colorado Center in late spring. The company will also
add a new warehouse to store its inventory and project purchases, a luxury not all interior design
firms can offer.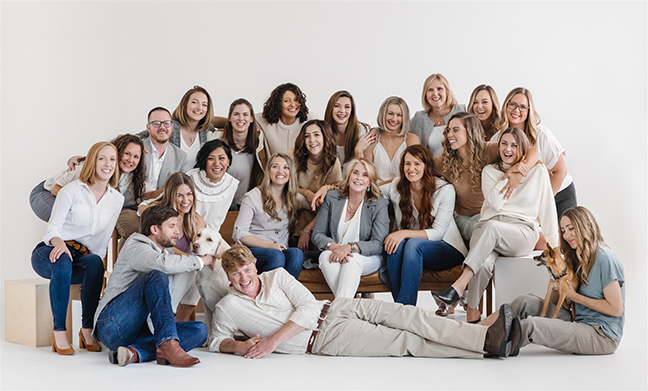 Kimberly Timmons Interiors operates under three different design studios: luxury residential, hospitality and interior merchandising. As a designer, Timmons-Beutner says her design process begins with inspiration. "I find inspiration almost everywhere I go," she says. "It can come from anywhere. It comes from my travels, architecture, fashion, art—even the smallest detail can inspire me."
The renowned designs speak for themselves. Timmons-Beutner describes the company's work as well-balanced and proportioned with a level of detail that sets them apart from other design firms. "We don't have a set style; we listen to what the client wants," she says. "We are very versatile in our design style. We get down into the details." Timmons-Beutner says customization of furnishings makes her company unique. One of her favorite projects over the years included Denver's own Guard and Grace but would love to see herself designing a five-star tropical resort one day.
But life as a business owner hasn't always been smooth sailing. Like many, surviving the crash of 2008 was not easy. "It was painful and hard. It took great determination and a never-give-up-attitude," says Timmons-Beutner. "I remember having to take money out of my 401(k) just to keep my employees paid." Then, of course, the pandemic hit, which Timmons-Beutner describes as the second 2008 crash.
She credits much of the company's success to its designers and employees and the value she places on pleasing the client. "I am always searching for those unicorns, those unique individuals who are well-rounded, energetic and passionate about what they do," she says. "Ultimately, client happiness drives
everything."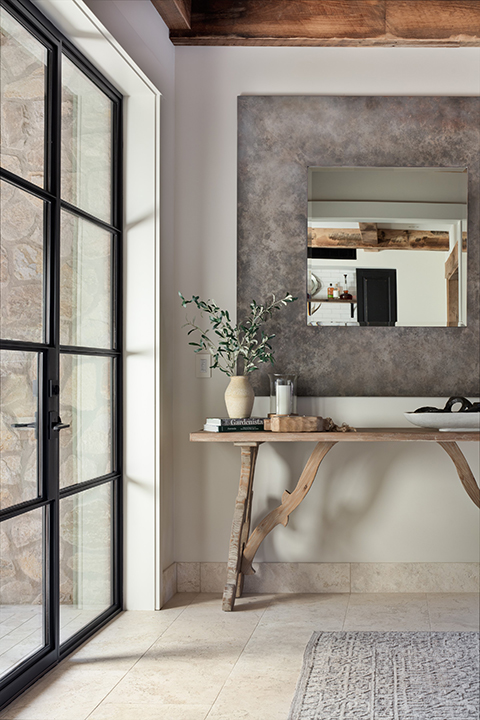 Kimberly Timmons Interiors
1215 Elati St., Denver
303.904.8244
ktinteriors.com