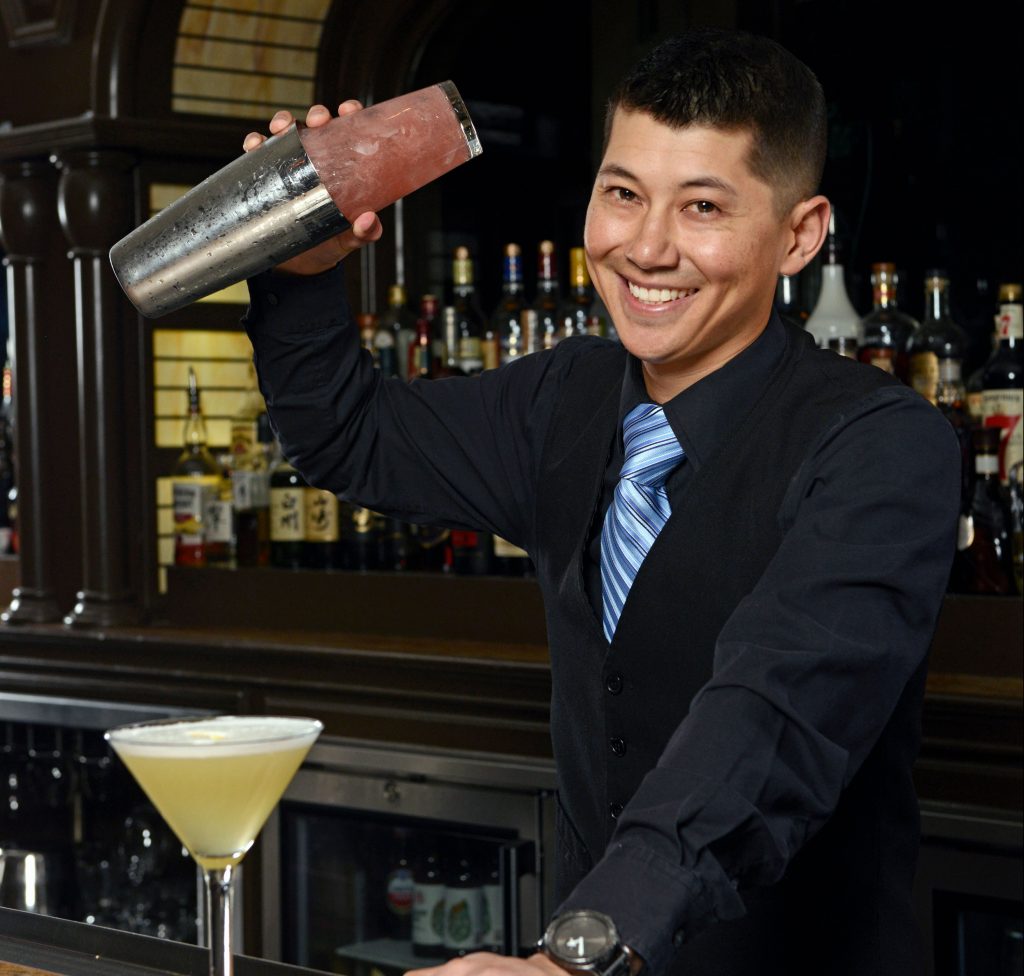 It's just shy of cocktail hour and the bar at Del Frisco's Double Eagle Steakhouse is starting to buzz with regulars. The chatter includes a riot of animated greetings—many of them directed at Yoshi Hiraoka, a fresh-faced, charismatic and unflappable five-year veteran of the Del Frisco's bar team.
There's a simple explanation as to why he is so popular—a routine confidante—among bar-goers: Hiraoka, who began slinging drinks at the Cheesecake Factory in Park Meadows when he turned 21, loves his job. He can't imagine doing anything else. "I started as a baker at the Cheesecake Factory, but I was always watching the bartenders and was determined to get a job behind the bar; it's my calling," he says.
What is it like to be a well-liked barkeep who is on a mission to craft easy conversation in addition to cocktails? We asked Hiraoka about everything from the weirdest drink request he's heard to what he's learned about pickup lines. Here's what he had to say.
I'VE MADE GREAT CONNECTIONS HERE—ON BOTH SIDES OF THE BAR. I drove a $171,000 Tesla and regulars have taken me to play golf at Lakewood Country Club and Castle Pines Golf Club. I've also been invited to Denver Broncos and Colorado Rockies games.
THE WEIRDEST DRINK REQUEST I've received came from a gentleman who ordered sweet vermouth on the rocks. It's a very sweet, low-alcohol liqueur that's a mixer, so it's really strange to drink a whole glass of it. I've been bartending for more than a decade and that was a first for me.
PICKUP LINES NEVER WORK. The best approach is to be friendly and sincere. The antiquated "Do you come here often?" line is now best stated as "Have you ever been here before?" If you get the "yes" answer, then follow it up with "Is there anything you would recommend?" A good conversation inevitably starts there.
THE BEST ADVICE I'VE EVER GOTTEN: As a bartender, you know you're on a stage all the time. Eitheruse it to your advantage and give off good energy or choose a different profession.
IF I WERE A SPIRIT, I'd be tequila. It's smooth, like me, and we have this inseparable bond, mostly because we both like to get the party started.
GOOD BARTENDERS make the job look a lot easier than it really is. The best of us are always composed, even though you have 100 different things going on at once.
THE ONE CELEBRITY I'd love to make a cocktail for is Tom Hanks. I'd make him an ice-cold Belvedere martini. It's classic, like him.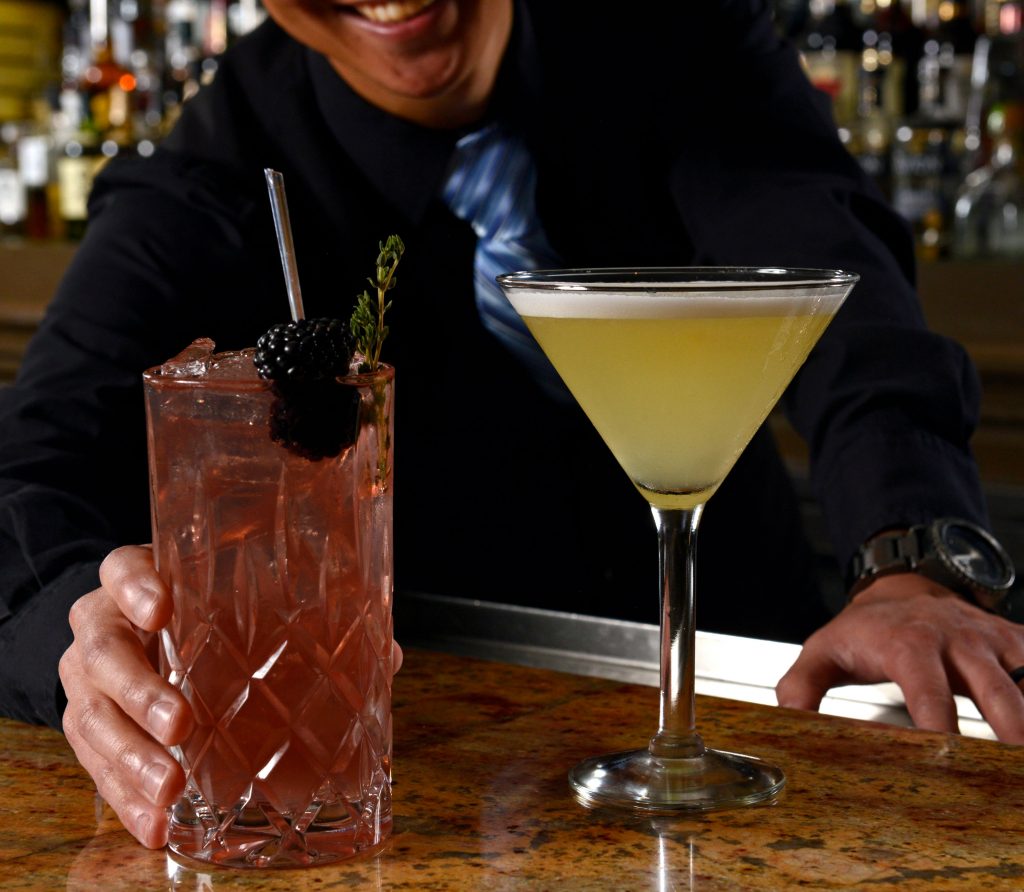 STANDING ORDER
Follow your heart, rather than just your taste buds, with Hiraoka's breakdown of the Del Frisco's cocktail menu by mood.
If you're celebrating a promotion, sip our VIP cocktail. It's our most popular cocktail because it's smooth, tastes great and makes you feel like you're on top of the world.
If you had a long day, sip the Old Fashioned Forty-Six; it's ideal after a hard day at the office. Made with Maker's 46, an Earl Grey tea syrup and Earl Grey bitters, it's a sturdy combination that's strong enough to calm nerves.
If you're looking for something that goes well with appetizers, sip Tito's Mule. This mule is light and refreshing, which help it easily complement all of our apps.
If you've just suffered a breakup, sip the Double Eagle Margarita. It's strong and has a punch, which will help you forget about the one that got away.
If you want the person next to you to be intrigued by what you're drinking, sip our Sapphire Bramble. The summertime drink catches people's eye because of its bright color. It's served in a tall glass and garnished with a thyme sprig and blackberries on a pick.
If you want to be the envy of Instagram, sip the Pamplemousse Spritz. It's beautiful, thanks to its bright orange hue and edible flower garnish wrapped around the glass, and tastes as good as it looks.
RAISE A GLASS
Del Frisco's Double Eagle Steakhouse
Greenwood Village
303.796.0100