The allure of the automobile is something ingrained in American culture. From the time we can walk, it seems we're destined to drool over the rarest, newest, most innovative cars, let alone get a chance to actually drive one of these works of art. If your heart goes pitter-patter at the sound of a revved-up roadie, then the Vehicle Vault is
your playground. Born from a passion for everything car-related, the Vehicle Vault is a locally owned business that houses a collection of cars that are loved and lusted over. Quickly recognizing the historical significance of these beautiful pieces of functional art, owner Erin Hutchison decided to create a community gathering place for all auto enthusiasts, even those who may not realize they are yet. The desire to share not only her own collection, but the history in engineering and design of the automobile, led to the construction of the stunning 30,000-square-foot facility in Parker. Deeply rooted in the communities of Parker and car enthusiasts, Vehicle Vault is thrilled to welcome guests to experience the beauty of over a century of automotive history. Whether visiting the museum, attending a private event, or joining in the fun at monthly outdoor gatherings, Hutchinson hopes each guest will walk away with an outstanding experience and appreciation for beautiful cars. From early touring cars to muscle cars and innovative race cars, this collection has something to get everyone's motor running.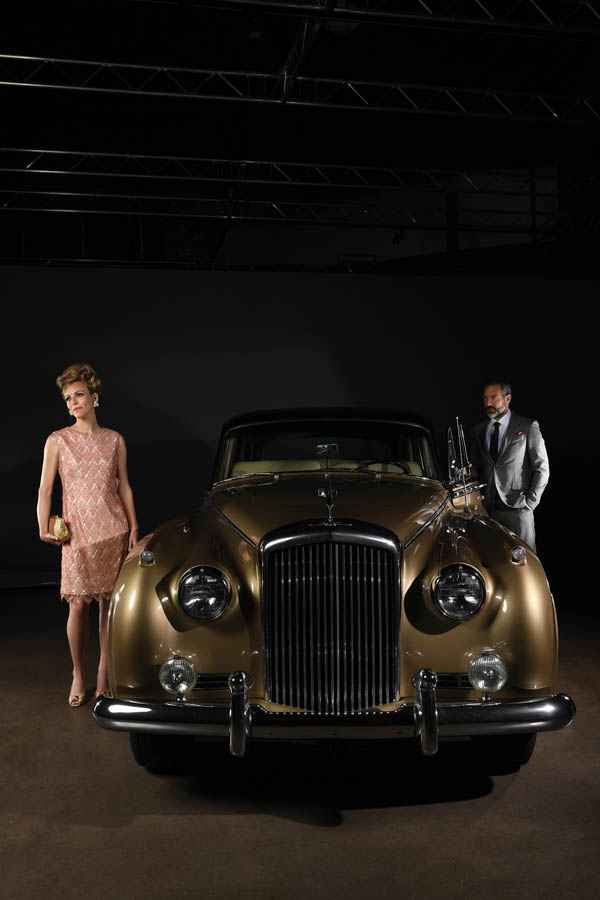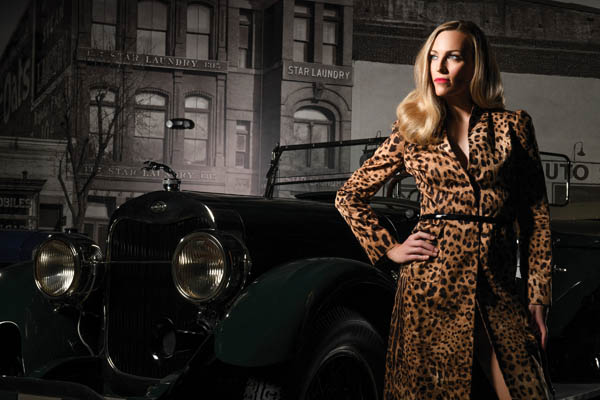 About the car:
1925 Lincoln L Touring Car
Hermann Brunn injected new style into the frumpy coachwork offered by Lincoln after the motor company was acquisitioned by Ford in 1922. The original design featured more headroom than style as it was overseen by the milliner son-in-law of Lincoln Motor Company founder Henry Leland. With Brunn's help the car's style got an upgrade while still capitalizing on Leland's superb chassis and fork-and-blade V-8 engine to make the Lincoln Model L one of the best automobiles of the 1920s. This 1925 Lincoln Model L Dual Windshield Phaeton is a superb example of their collaboration, with a long, low hood that takes advantage of the V-8's compact dimensions, a raked windshield with generous wind wings, a three-piece rear seat windshield, jump seats and a luggage trunk behind the tonneau.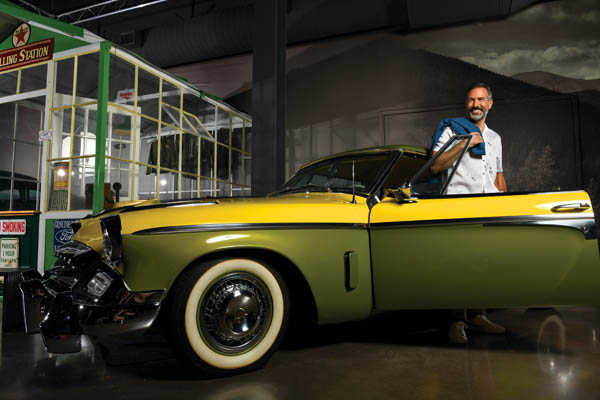 About the car:
1955 Studebaker President Speedster
This restyled version of Studebaker's flagship President Speedster was introduced in January 1955, with an initial run of twenty cars to be displayed at car shows for the model year.
The hardtop Speedster was distinguished by its stainless-steel roof band, "shoemaker-stitched" leather upholstery, and an engine-turned instrument panel with an exhaustive list of standard equipment. After receiving critical acclaim from car shows, Studebaker's management decided to put the car into production mid-year and offered it for the rest of the model year.
This is the first automobile produced with seatbelts in Vehicle Vault's collection.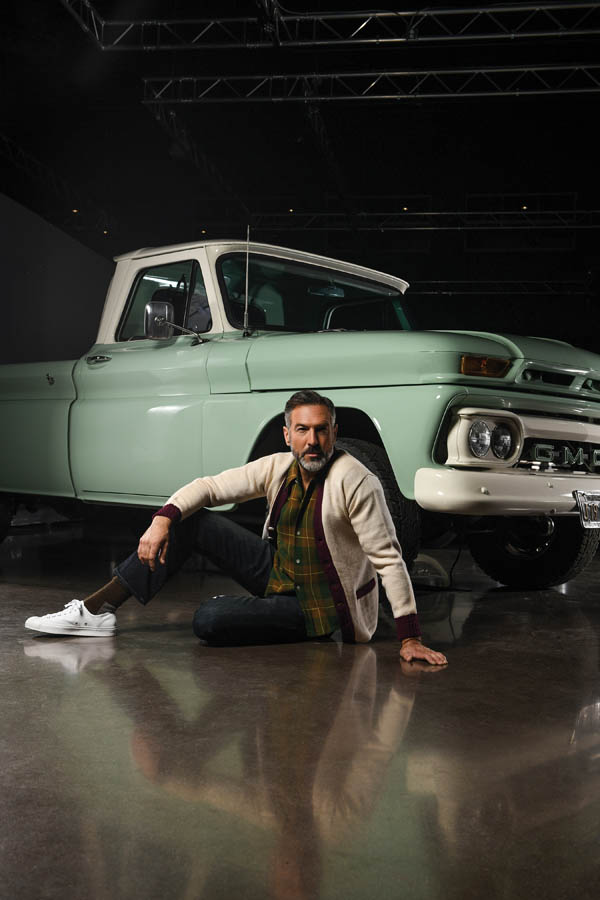 About the truck:
1966 GMC 3/4 Ton Pickup
This beauty was completely restored in 2017 after 20 years in a garage. The upgrades include a new 350ci V8 engine backed by a 3-speed automatic transmission, fresh paint, new upholstery, wooden bed, power brakes and steering.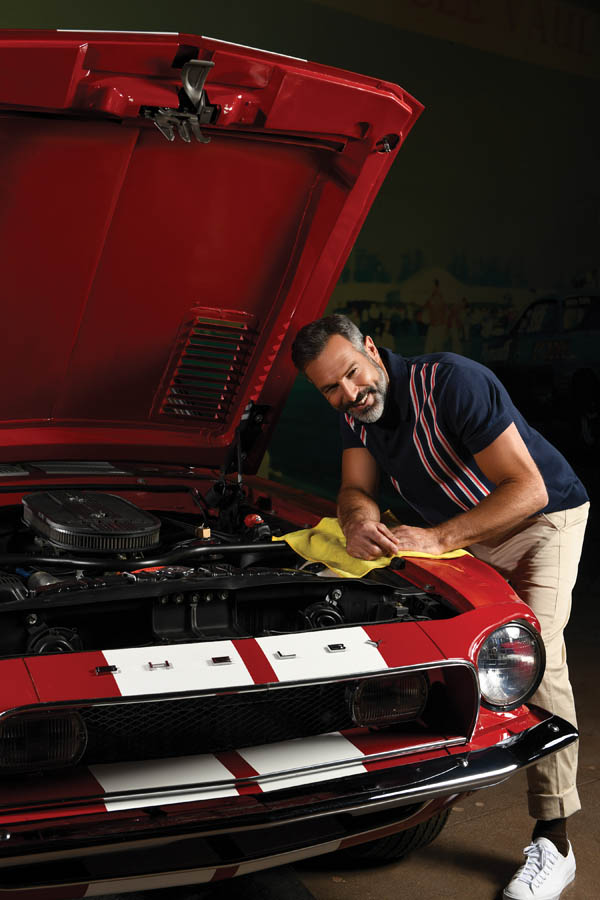 About the car:
1968 Shelby GT500
The Shelby Mustang debuted in 1964. It was the first automobile to receive a Tiffany Gold Medal in American Design. The car was designed by legendary race car driver Carroll Shelby, who started designing cars after retiring from racing. Shelby collaborated with Ford Motor Company from 1965 to 1968. Later, he worked with Dodge and Oldsmobile. In 2003, he resumed ties with Ford, remaining there until his death in 2012. Learn more about him in his autobiography, The Carroll Shelby Story.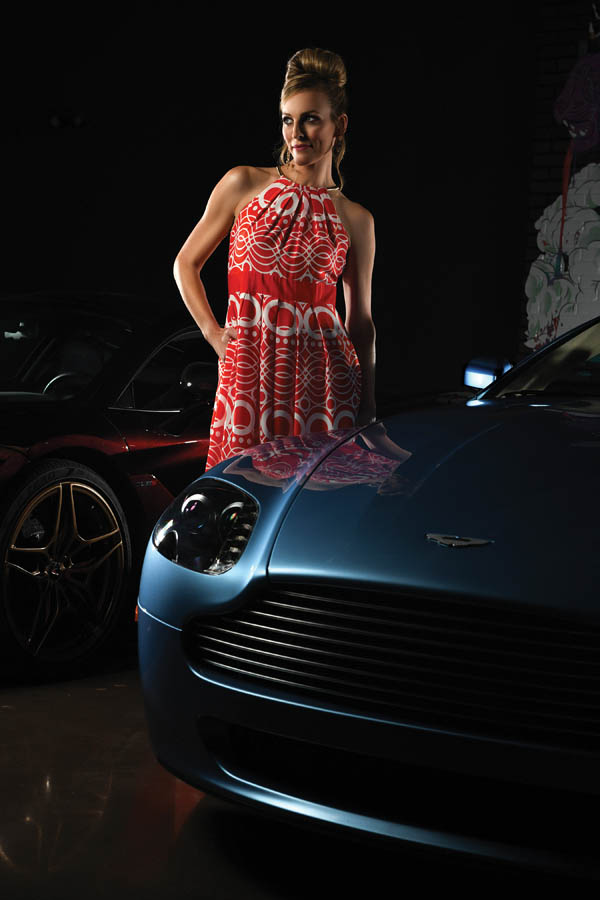 About the car:
2008 Aston Martin Vantage
Begun in England by Lionel Martin and Robert Bamford in 1913, Aston Martin is known for designing stylish hand-built sports cars with highly competitive performance aspects. Aston Martin's rich heritage of racing and specialized design has made it a worldwide icon of elegance, sophistication and performance.
In 1977 Aston dropped the first Vantage V8 onto the roads, and it took off as the fastest production road car on the planet by hitting 170. The limited-production high-performance Vantage debuted for the 2008 model year. It included a more powerful V8 engine, firmer suspension tuning, lightweight wheels and was released in both coupé and roadster body styles.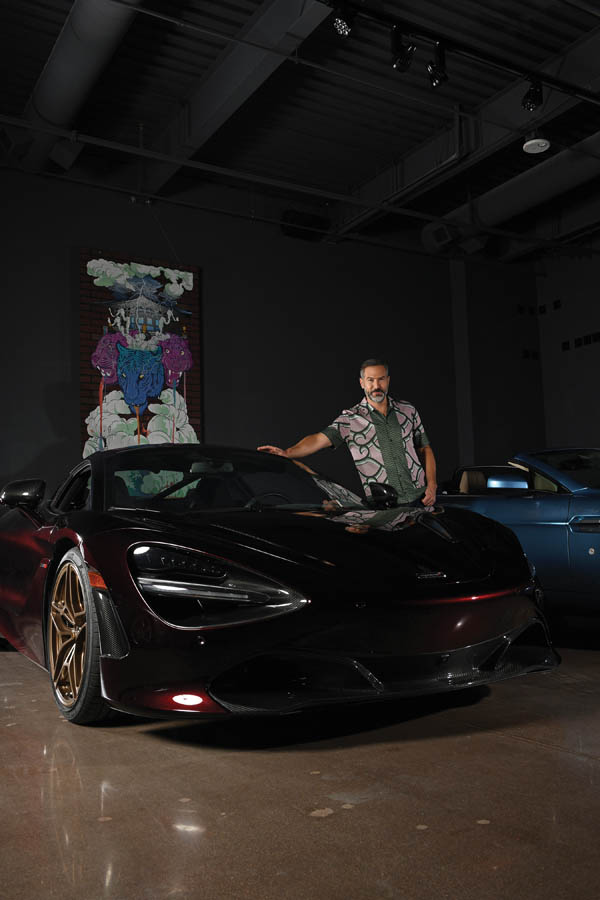 About the car:
2018 McLaren 720S
The youngest-ever Formula 1 race winner for more than 40 years, Bruce McLaren pioneered the use of carbon fiber in motor racing, adding lightness to cars, followed by more power. In 1970, he was designing and testing a prototype for a light sports car with an estimated top speed of 165 mph and zero to 100 mph time of eight seconds. He died in a car accident before completing the prototype.
In 1980, McLaren Cars merged with Ron Dennis' Project 4 Racing team. Following a brief collaboration with Mercedes-Benz for the SLR McLaren, the company was re-launched in 2010 as a stand-alone manufacturer. Spinning off McLaren Racing the company produced this 2018 720S model which has 49 horses up on the Ferrari 488GTB. The new McLaren's body is 40 lbs lighter than its predecessor, going from 0 to 124 mph in 7.8 seconds with a top speed of 212 mph.