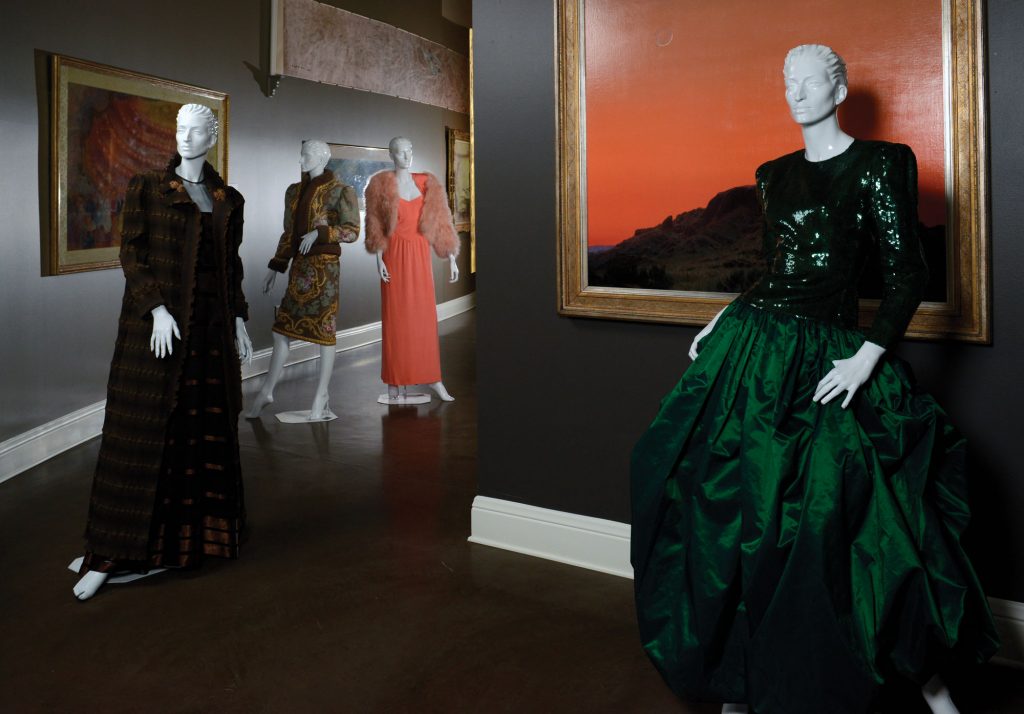 Scottie Iverson is "going to have a museum someday."
Her plan is, in fact, already taking shape. In her next home or office, she's thinking of setting aside space to form an exhibition hall. Its contents: striking shoes, dresses, "cocktail suits," furs, bags, hats and other fashions she has lovingly gathered for decades. Or, as Iverson defines the carefully-selected vintage and modern pieces in her wardrobe, simply works of art.
The result, we expect, will be quite a display.
Some have already been privy to a preview from the Cherry Hills Village resident, who takes care not to repeat outfits when she's out—oftentimes at major community events, which, as a marketer, journalist, event planner, public relations expert and owner of Swan Taylor Denver, she sometimes plans. "I space out and keep a record of what I wear," she says. "I try to remember what I've worn to this event with this group of people and who has seen this and so on."
Iverson became captivated by the power of dressing for the occasion in the same place that she fell for all things regarding style—her hometown in the Midwest, watching Mom on the sewing machine. "My mother was very artistic and creative. As a hobby, she was always making things and, as a seamstress, could fit me perfectly," she says. "I would buy sweaters and tops and then she would perfectly craft skirts to match so I looked really put together. I just watched and, by osmosis, learned. Even after I was married and moved here, I could send her a picture or pattern and choose the buttons and fabrics and she would put the piece together and ship it back."
Iverson has finely tuned a certain aesthetic—classic with an edge—with a selective list of designer labels (of which Valentino, Emanuel Ungaro and Carolina Herrera are among those that reign supreme in her ensembles). To be added to the mélange, clothes and accessories don't necessarily have be designer, but do have to have lively hues or details and sport a personality; Iverson hardly wears black. "My collection started as a young adult when I was working in retail," she says. "Back then, stores were very strict. You had to look very sophisticated and could only wear certain colors. I wanted to break out of that and have my own identity."
Fur and feather wraps and a Valentino painted suede, sheep-skin-cuffed suit are a few of her signature pieces. Though she can't deny her devotion to shoes, millinery and, surprisingly, sun- glasses. "I don't know how my sunglasses collection happened," she quips.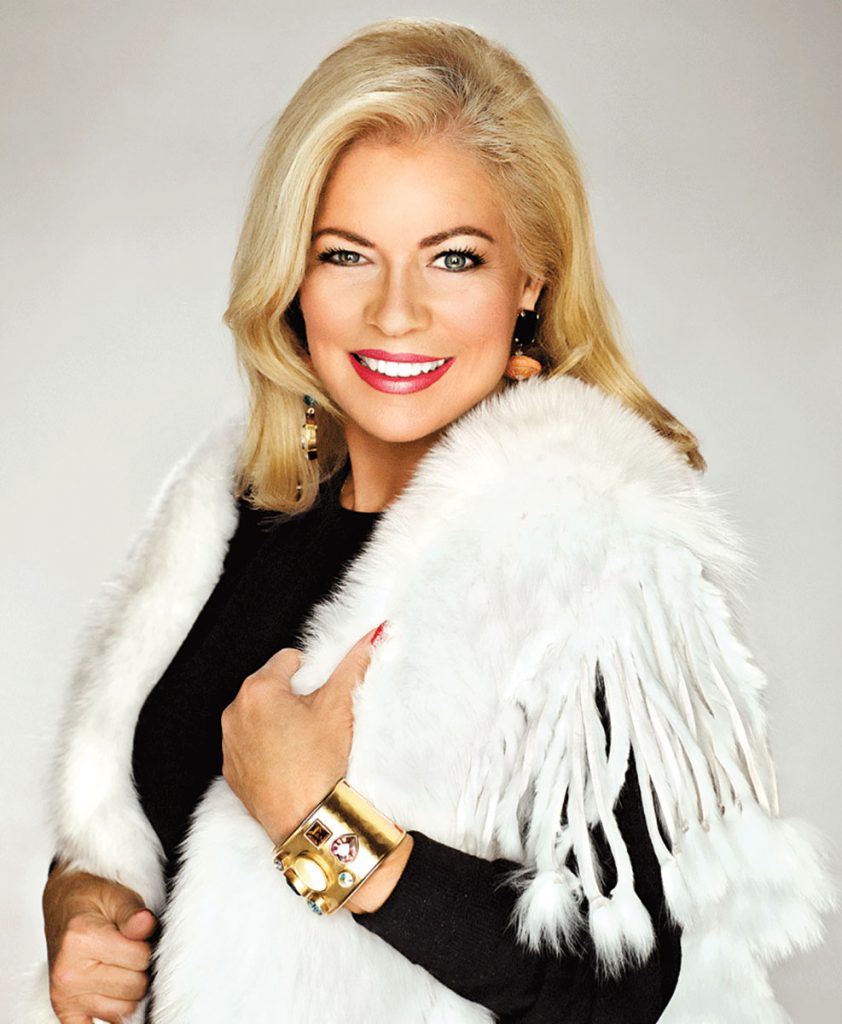 Does she share? Maybe. "If somebody is in love with a cape or accessory, I volunteer to let them borrow it and tell them they can do so at any time," Iverson says. "That doesn't include the Valentino suit." And usually, she shops her closet, rather than stores, just like her friends: "I like my collection more than what's out there right now."
There is a lot of promise hanging in her closet or, should we say, closets. Iverson uses closets in every room of her and her husband's home, plus has free-standing clothing racks in the basement. "I do believe in quality over quantity, though," she says.
Her wardrobe is organized into categories: formal, serious and fun. "For a while, I would trade out this season's wardrobe to purchase next season's, but I'm not doing that anymore. My husband will just have to build an extension to the house," she jokes.
SCOTTIE'S FASHION PHILOSOPHY
Iverson "wears her blessings." These are the modish principles she lives by.
Save things.
"There are a lot of wardrobe consultants who say to edit your closet and get rid of anything you don't wear within a year. I don't subscribe to that. There will be an item I buy that maybe I don't wear for five years, but was the perfect accompaniment or accessory for what I was trying to achieve when I bought it. … You chose that piece and it's almost part of you; its personality and your personality blend."
Experiment with hues.
"Stylists will tell people to only wear certain colors; I don't subscribe to that either. I'm not going to sacrifice structure and style for that color. It's great if you can get everything in one garment, but that's rare these days."
Know your textiles.
"Fabrics are very important to me. I'll ask: Will this fabric endure? To me, fashion is an investment. You have to treat it well; it's very special."
Scout, then shop.
"I go scouting to see what is available and then think about what I want to buy. Now, sometimes the piece you decide on is gone when you go back to get it because somebody else bought it, but I've finally developed the attitude that if that piece is gone it wasn't meant to be. If it was meant to be, the piece would still be there and, not only that, it would be reduced, and everybody would be very happy. I really like it when that happens."