FAIRBANKS is sure to awe you with ICE SCULPTURES and—if you're lucky—a glorious glimpse of THE AURORA BOREALIS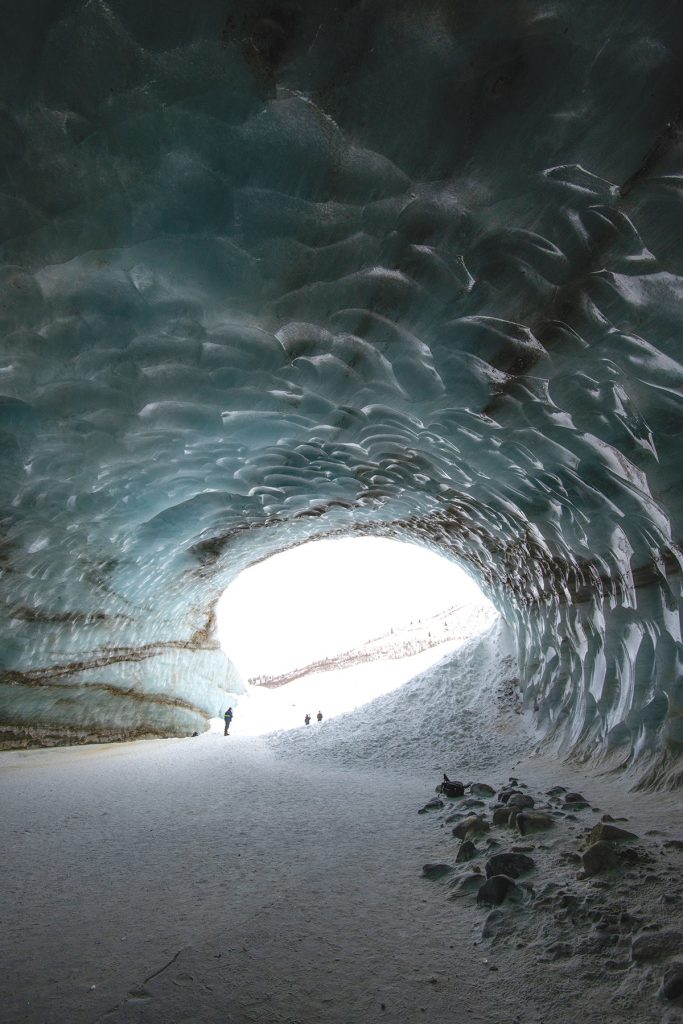 FAIRBANKS, ALASKA, hosts the World Ice Art Championships from mid-February through the end of March. Artisans from around the globe fight against frost and time to complete their masterworks by the championship deadline. Magnificent elephants emerge from the clear blocks, seemingly strolling through the woods of the Tanana Valley Fairgrounds. A school of crystal-clear salmon "swim" upstream. Polar bears, battling elk and even soaring fighter jets materialize from the glass-like ice. The event is one of the largest art exhibitions in the world and boasts more than 80 exquisite ice sculptures created by international carvers.
At the same time, the city is host to the International Ice Art Classic, which also features numerous ice sculptures plus ice slides and an extensive ice playground.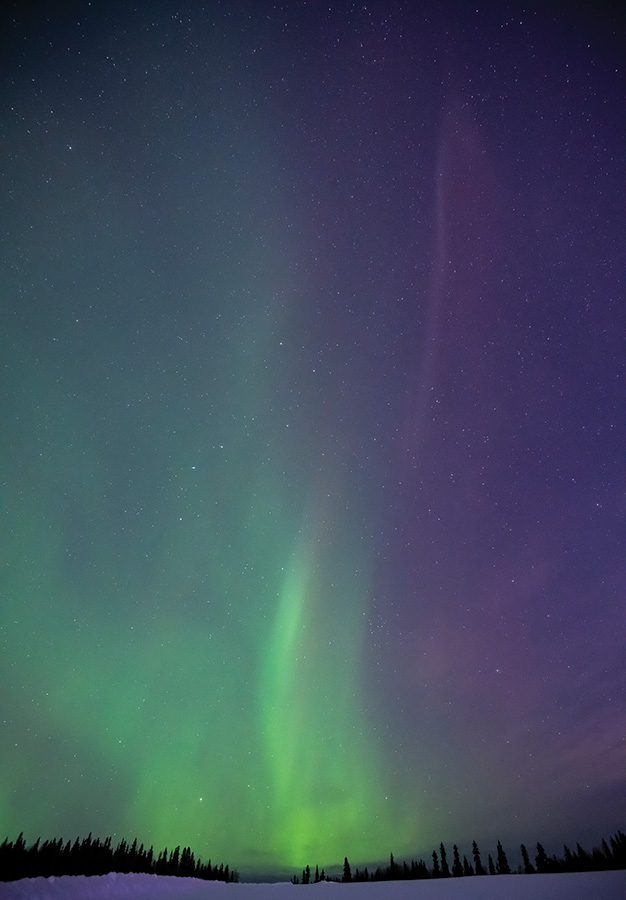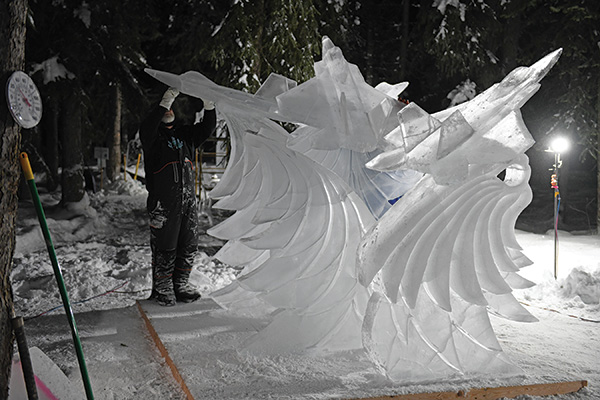 But if the ice isn't enough of a draw, how about a little light show? "Aurora Season," as it's called, is from late August through late April in Fairbanks, and the aurora will be visible an average of four out of five nights when the sky is clear and dark enough. Hiring a guide service is best, and you'll need reservations for indoor viewing areas. Aurora Point is a viewing venue designed for visitors to stay warm and dry while taking in the natural phenomenon. There are several outdoor viewing sites if you want to brave the weather conditions. No matter which option you choose, there are no guarantees you'll spot the ethereal green and sometimes purple and pink lights. But if you do, it's an adventure you won't soon forget.
WORLD ICE ART CHAMPIONSHIPS
Tanana Valley Fairgrounds & Campground, FAIRBANKS, AK
FEBRUARY 17, 2023 — MARCH 31, 2023