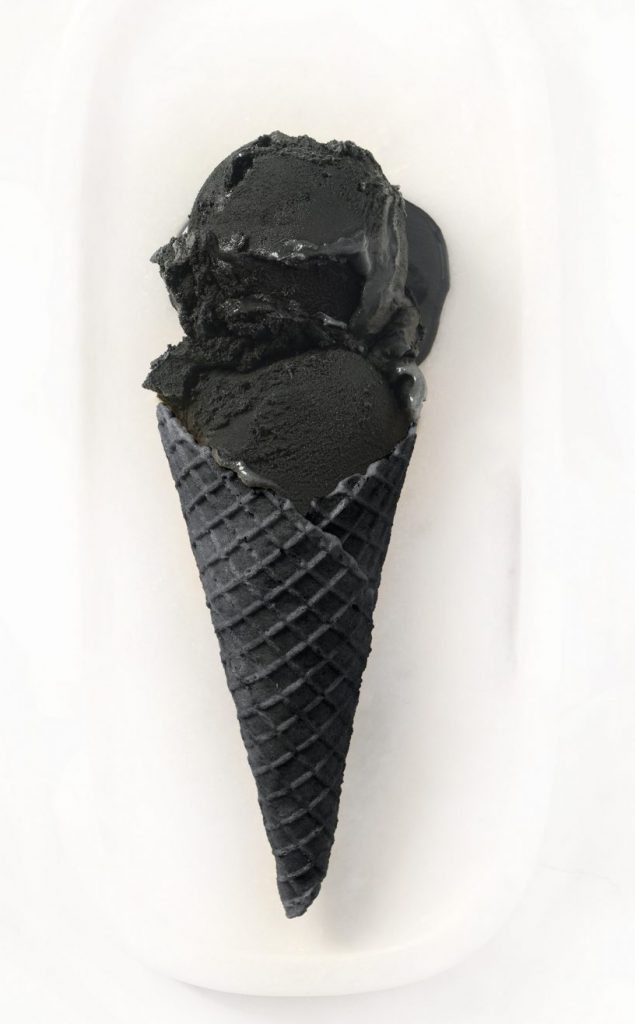 If a textbook scoop of smooth, flavor-packed ice cream is the calling card of summer, then summer never, ever ends at a certain new shop in Centennial—but not in the way a dog-days season can make jeans fit a little too snug after copious outings to procure a cone. Martha Trillo, and family, have spent the last six years deciphering a world of frozen, churned goodies without health setbacks in their Avon dessert shop, Kiwi International Delights—"we are all lactose intolerant," Trillo says. As of February, they're sharing that magic here at their second location, Heaven Creamery.
"The most important thing about our product is the way we make everything," says Trillo. "We don't use any processed sugar. We use a lot of vegetables and fruits, using as many organic products as possible—no artificial colors or flavors. In some of our Smoothies on a Sticks [the Heaven Creamery way of describing healthy popsicles], you can find protein/collagen, a lot of good stuff." The shop doesn't even stock traditional sprinkles: "We don't want to ruin our healthy way of making ice cream with frosted sugar and artificial colors," says Trillo, head flavor creator. "Our sprinkles are coconut, pecans, almonds, fresh fruit and some housemade marmalades and sauces." (Oreos are on the list too.)
The philosophy applies to everything behind the case, which covers the gamut from ice cream to a plethora of popsicles (the Smoothies on a Stick are just the start of that menu) to vegan sorbets and gelatos. All are inspired by Italian and Mexican methods—Trillo is from Mexico. She goes to Italy once a year to "train." Total, they've concocted more than 400 flavors—some traditional stateside pairings and some a lot more unique—none of which Trillo used an actual recipe to create.
And still, this doesn't quite cover the wow-factors coming from the kitchen. Because they've done something else to take the ice cream category to an entirely different, gourmet place: Plate up outright dessert dishes that could be expected to come out of a gastronomy buff's cooking space. "You are always going to have fun with an ice cream cone, but why not go beyond that?" Trillo asks. Why not, indeed.
I SCREAM, YOU SCREAM
Heaven Creamery
The Streets at SouthGlenn
720.398.9156