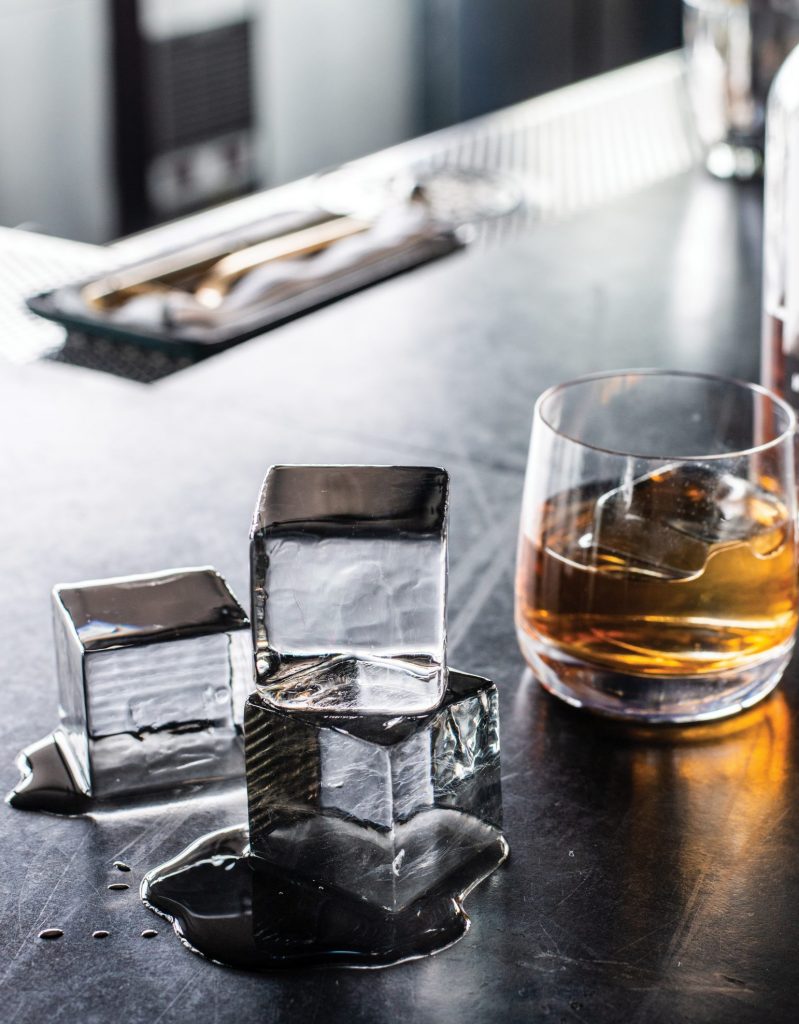 With the early spring sun setting over Cherry Hills Village, friends gather on the patio at Glenmoor Country Club. As you sit and sip an old fashioned in the pretty setting, you can't help but comment: "This cocktail is great!"
It's not simply that the right glass or perfect amount of bitters, sugar, well-aged bourbon, fresh orange peel and a cherry have been used. This is an old fashioned you can linger over and appreciate to the last, undiluted drop. It seems to last forever. You attribute this delight to the bartender's mixology skills, but there may be a secret ingredient in the glass.
Tucked away in a huge Englewood facility is Colorado Ice Works, a burgeoning enterprise that is the region's largest supplier of 300-pound ice blocks. For more than two decades, those hefty slabs were only carved into custom sculptures. Several years ago, bartenders gave company president Mike Bickelhaupt another purpose: gourmet cocktail ice.
"The main difference in our ice is that it is crystal clear with no bubbles or cracks. It's much more dense than regular ice and melts more slowly," Bickelhaupt says. Denver mixologists, who were carving their own cubes from Colorado Ice Works blocks, took notice of these merits. So, Bickelhaupt started supplying cocktail ice to bars and restaurants and for catered events.
The company makes cubes, but its most eyegrabbing shape is the ice spheres. "I think they're beautiful," Bickelhaupt says. "You can hold a sphere up in the glass and see right through it. There are reflections on the surface that catch the light.
"We are the only company registered with the state and the FDA to make this ice," Bickelhaupt says. This artisan ice boom is very Colorado-centric. The company building the machines to craft the one-of-a-kind ice is Loveland's Clinebell Equipment. The machinery, which is recognized worldwide, produces ice blocks by freezing water layer by layer. This forces out bubbles, air pockets, cloudiness and keeps away freezer smells. About 72 hours later, blocks are formed and ready to be carved and plunked into the nearest tumbler.
Water quality also makes a difference. "We use a filtration system with water softener because Colorado water is so hard," Bickelhaupt says. "The idea is to have a neutral flavor."
Frasca Food and Wine in Boulder, El Five, Death and Co. Denver, The Brown Palace Hotel and Spa and a long list of other leading Denver destinations have made Bickelhaupt's cocktail ice an in-demand item. Back here at home, Glenmoor Country Club and one of the largest area catering companies swear by it. "Colorado Ice Works makes a superior product. We use their cocktail ice at many off-site events at venues and private residences," says Taryn Hohman, Senior Event Designer for Centennial-based Epicurean Group.
Soon, the old fashioneds and other cocktails you craft for happy hour at home can be elevated too. Before summer hits, Bickelhaupt pledges, "we will start selling our cubes in local liquor stores."